Reasons to Own a Massage Chair
Massage Chair Benefits
Learn the top 20 reasons to own a massage chair, and how a massage can help improve medical conditions. Using a massage chair regularly helps to:
Sleep Better
Relieve tension & headaches
Relieve lower back pain
Improve balance
Reduce pain of osteoarthritis
Decrease stress & anxiety
Enhance athletic performance
Lower blood pressure
Promote relaxation
Reduce chemotherapy-related nausea
Reduce rheumatoid arthritis pain
Help relieve chronic neck pain
Reduce muscle tension
Increase flexibility
Help relieve fibromyalgia pain
Improve cardiovascular health
Temper effects of dementia
Help flush toxins from the body
Reduce anxiety
Decrease symptoms of Carpal Tunnel Syndrome
85%
Used massage for medical reasons
88%
Surveyed believe massage can be effective in reducing pain
88%
Participants reported massage was beneficial to overall health & wellness
Proven Results
Infinity Massage Chairs offer over 40+ uniquely choreographed massage features to support a full-body approach to wellness.
1 Source: AMTA'S 22nd annual 2018 consumer survey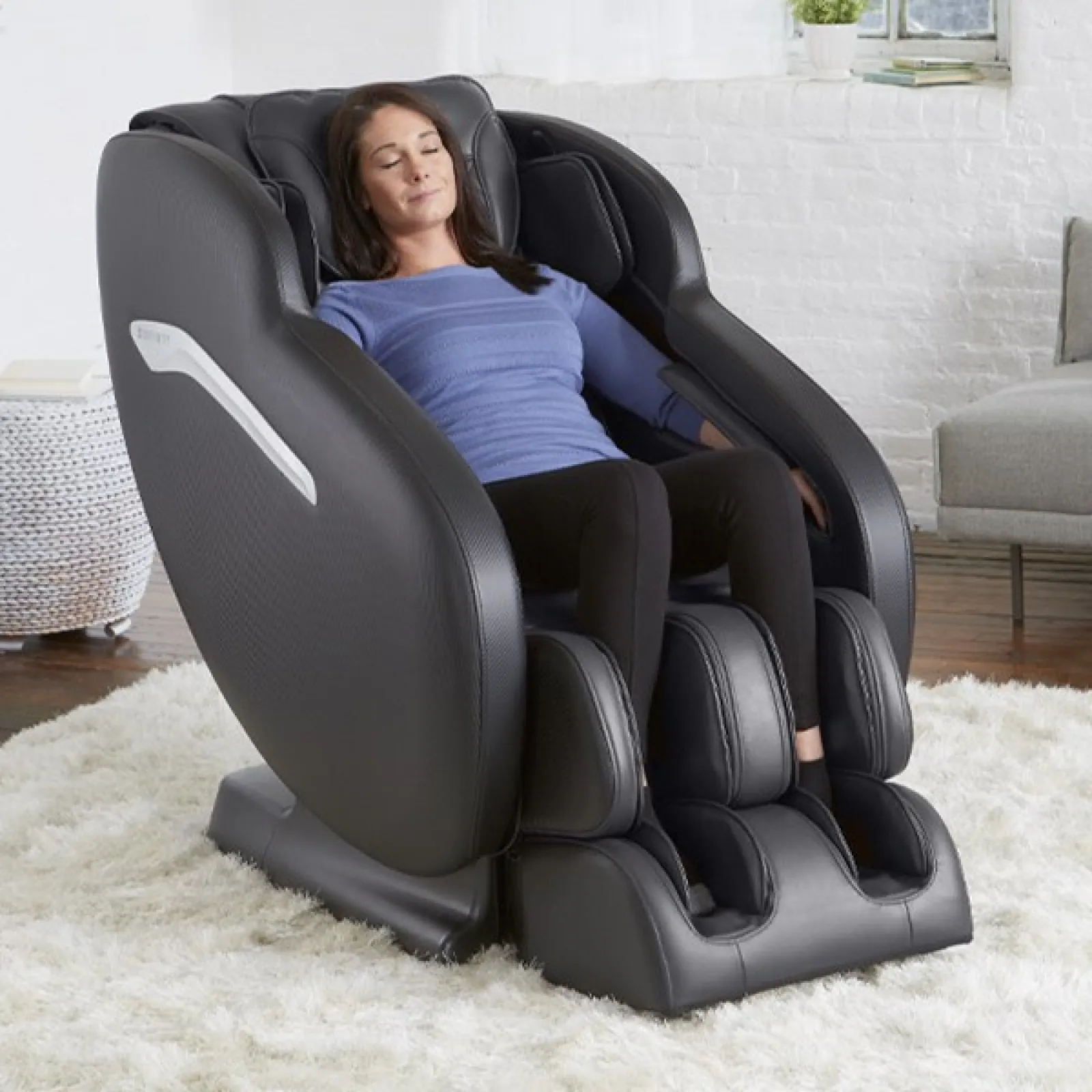 Massage Benefits Everybody
One of the greatest benefits of owning a massage chair is the fact that the whole family (and friends) can enjoy it, which makes it a true investment. The beauty of owning an Infinity Massage Chair is that it can suit any family's lifestyle. Parents, grandparents, and everyone in between will love the many benefits and convenience of daily home massages.

Massage in the Morning
Morning massage can increase circulation and reduce that stiffness with which many of us wake up with. We know mornings are busy times, but even a 15-minute rejuvenating massasge can help you wake up and boost your energy.
Massage in the Afternoon
It's the perfect time for a massage chair session to relieve any tension, stress, and/or pain from earlier errands and activities. Afternoon is a great time to take a break and refresh to help get you through the rest of the day. Beating that mid-day crash is easier than ever with a massage chair at the ready.

Massage in the Evening
With all of its calming benefits, it's no surprise that massage is a great sleep aid. Massage has been found to improve sleep quality by triggering the release of seratonin, a neurotrasmitter that can make you feel calm. This makes massage the perfect way to wind down after a tough day on the job. So once you put the kids to bed, enjoy some YOU time!
Get Pricing
Your privacy is important to us. We will not share your information with anyone.
We will periodically contact you with exclusive promotional offers and product news.
You may unsubscribe at any time.