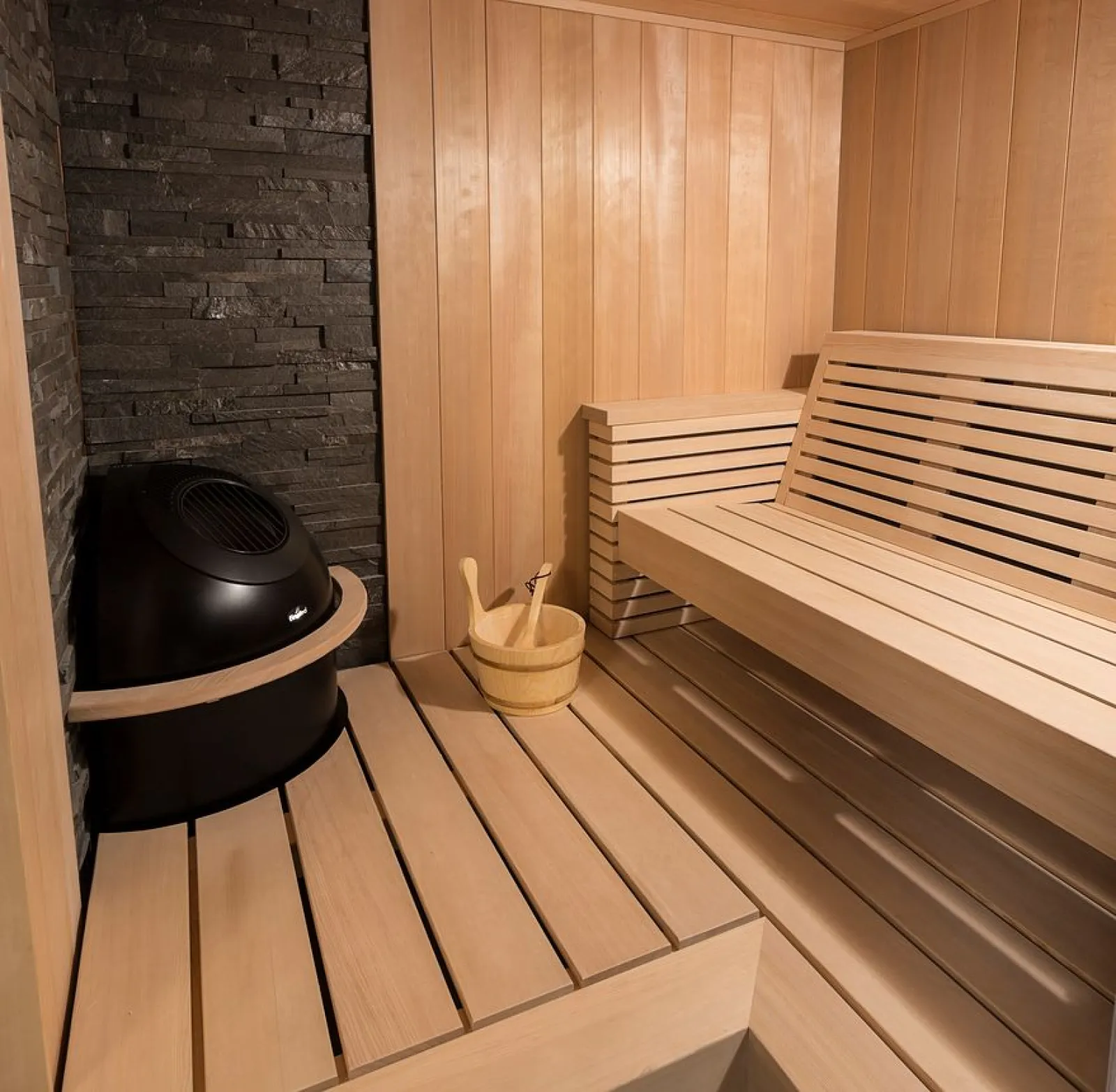 Custom-Cut Seaside
Finnleo's Seaside sauna recreates the feel of sitting "seaside" and relaxing on a comfortable reclining bench or chair. Add this interior to your custom-cut sauna.
Features include:
Comfort/tapered bench design
Wide board, soft shoulder Cedar T&G
Matching wide board Cedar ottoman, platform bench and step up bench
Optional rock wall section
Spot recessed low voltage lighting
Step up bench to full platform lower bench
Movable main bench
Shown with Pikkutonttu heater and Digi controls
Get the latest
Finnleo® pricing!
Your privacy is important to us. We will not share your information with anyone.
We will periodically contact you with exclusive promotional offers and product news.
You may unsubscribe at any time.