Mystique
Features:
Outside dimensions: Depth 72", Width 813/4", Height 84". With ceiling overhang, O.D. is 827/8" D x 93"W
Overhanging ceiling on front and side, including integral low-voltage puck lighting
Expansive use of bronze-tinted glass with four sidelight windows and an all-glass door, creates a warm glow when viewing from outside, and a panoramic view from inside
"Latte" Interior has dark and light contrasting woods, using oil-rubbed Western Red Cedar with Abachi highlights
Biodegradable oil treatment brings out the richness of the wood, has no surface residue and aids in keeping the benches clean
Deco-style benches with wall-to-wall middle platform, and L-shaped upper benches, integral arm rest
Low-voltage lighting system integral with backrests, for special interior ambience
The Mystique includes the upgrade heater, Pikkutonttu with Digi-1 control. Standard wall heaters can also be used
Options: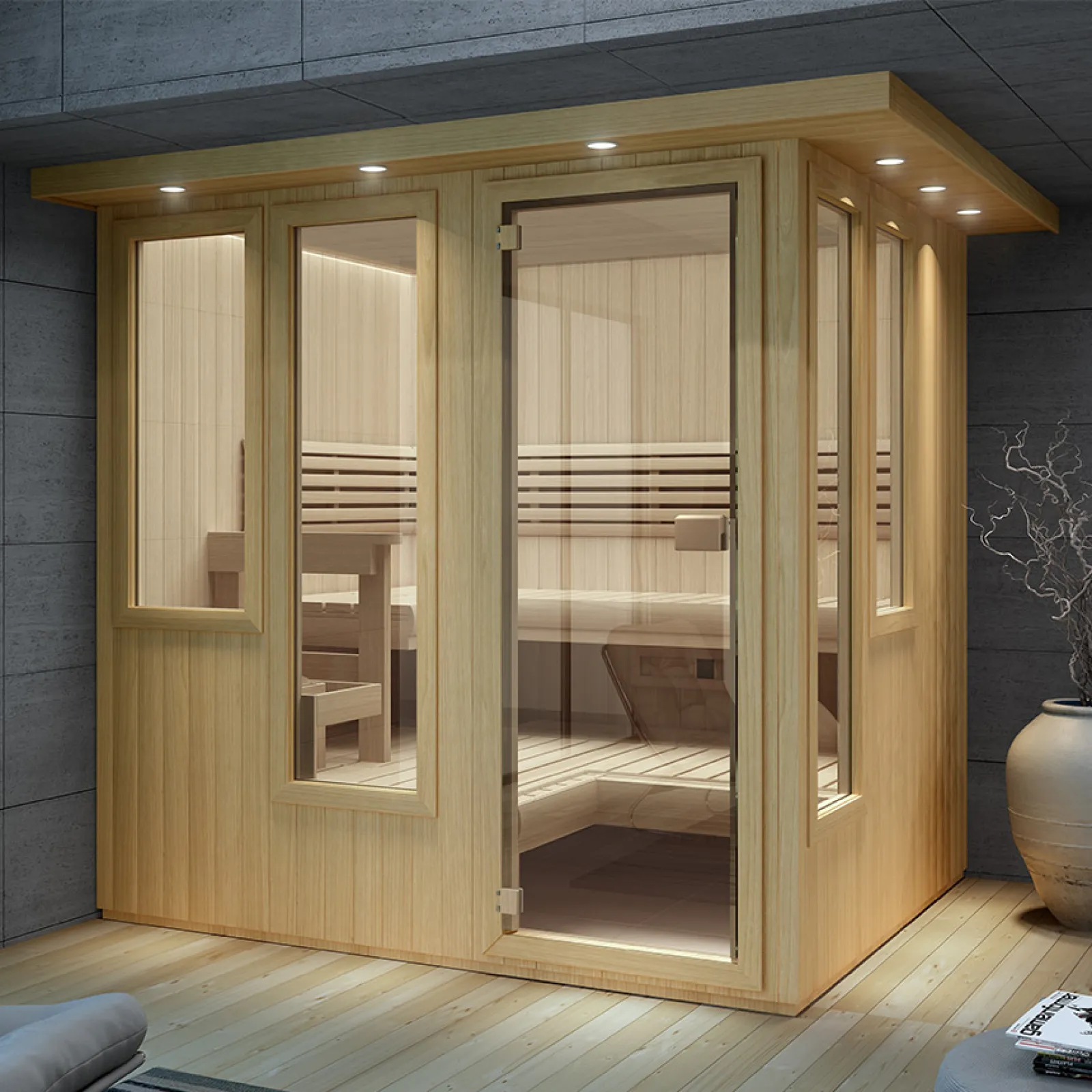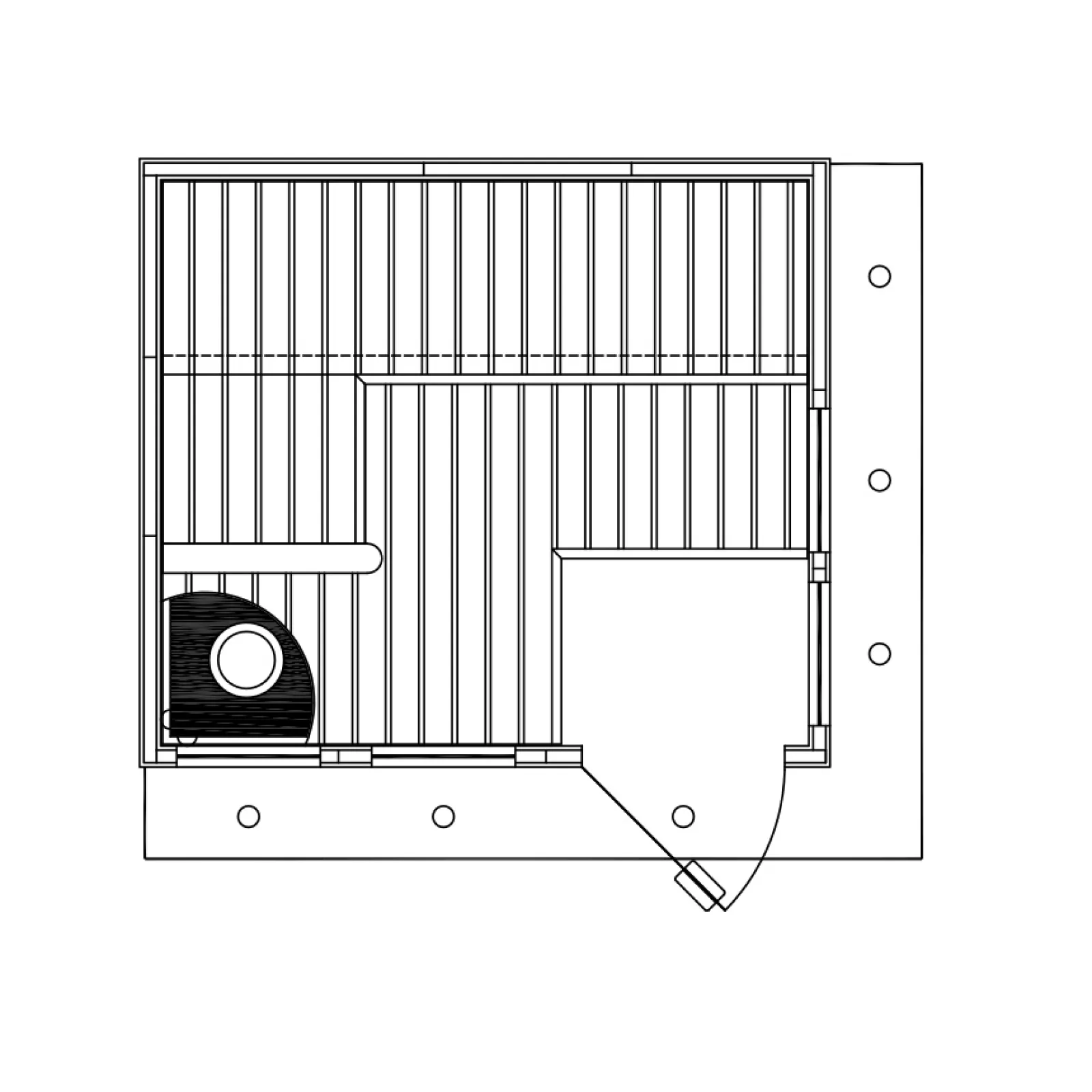 Get the latest
Finnleo® pricing!
Your privacy is important to us. We will not share your information with anyone.
We will periodically contact you with exclusive promotional offers and product news.
You may unsubscribe at any time.