The 40-Person Opulence Hot Tub by Hot Spring Spas in now available and will be sold exclusively by Georgia Spa Company. The awe-inspiring Opulence hot tub is unparalleled in the at-home wellness and relaxation industry as its 40-seat layout covers a 21' x 21' space, has 388 jets, and is the first-ever hot tub to feature an 8-lounger island. The world's largest hot tub, the Opulence is where lavish luxury meets functionality with remarkable abundance.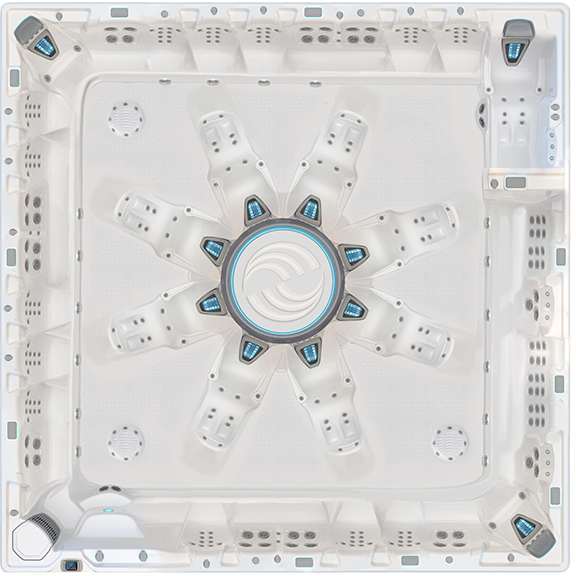 "Due to the sheer size of the Opulence, Hot Spring Spas needed a dealer willing to take on the extraordinary tasks of both delivering and servicing a hot tub of this size," said Georgia Spa Company Executive Vice President Josh Kemerling. "We are excited to announce today that Georgia Spa will be that exclusive partner for the first year of production of the Opulence."
The possibilities for hosting all sorts of get togethers are endless with the Opulence hot tub:
Kid's Birthday Parties: Forget the traditional pool parties. The Opulence provides the ultimate party and your kids can invite their entire class - no one gets left out!
Class Reunions: Who wants to go to an old gymnasium to make pointless small chat. With the Opulence, it's out with the boring and in with the excitement. For class reunions celebrating 40 or more years, you'll get the added benefit of relaxing weary muscles rather than slipping on gym floor dust.
Business Meetings: Why sit around a conference room table where someone will fall asleep, someone will play games on their phone, and everyone just wants to know when it'll end so they can go to lunch. Make your meetings parties to remember.
Ideal for Sports Teams: The 40-person Opulence is the spa for all your team needs: get pain relief, soothe sore muscles, and improve athletic performance. This unrivaled hot tub is especially great for teams that take a beating night in and night out.
Improved Training and Practice Facilities: We suggest fans of major professional and collegiate teams get word to their organizations to let them know about the Opulence. It will make a great addition to any training and practice facility to help with your teams' recovery. It doesn't always have to be "next year" when you take your teams wellness to the next level.
The immense wellness capabilities and features of the Opulence are beyond comparison. Operation of the Opulence requires 10 jet pumps, six circulation pumps and six heaters. In total, there are an absurd 388 jets including 11 Moto-Massage seats, nine loungers, 11 speakers with four subwoofers connecting to a Bluetooth audio system, and three illuminated BellaFontana waterfall features.
The Opulence also has many of the distinctive features that make the Hot Spring Highlife Collection the absolute best including the FreshWater Salt System, Moto-Massage DX Jets, 100% no-bypass filtration, customizable zone LED lighting and polymer substructure and base pan.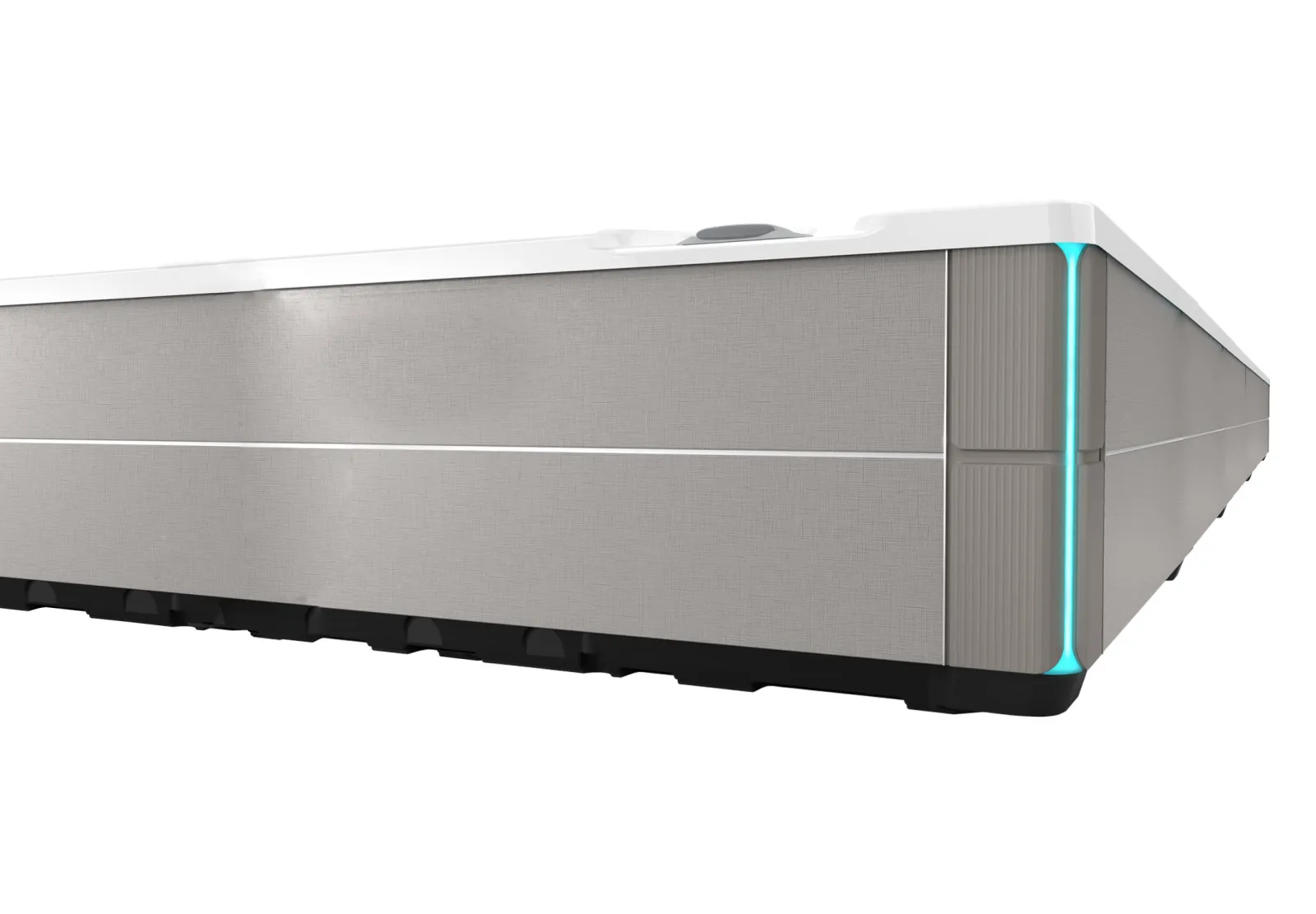 Despite its gargantuan size, water care is made simple by use of the FreshWater Salt System. Whereas a typical Hot Spring Salt Water spa uses one salt cartridge, the Opulence requires four, but it still delivers a more natural-feeling water and reduces maintenance.
Without question, the most unique feature of the Opulence is the first-ever "Lounger Island" in the center of the hot tub! All eight lounges have a Moto-Massage DX Jet, and with a full circle of options available, hot tubbers can face any direction for sun, shade or wanting to watch other things going on around the backyard. The island is also home to the Opulence's filtration system. In the center console below the Hot Spring logo is a compartment housing 10 High-Flow Tri-X filters, and with a never-before-used intake system to the side of each lounger, this behemoth hot tub still maintains the 100% no-bypass filtration that is a hallmark of the Highlife Collection.
With a Hot Spring Highlife hot tub, you can do more, experience more and live more. With the new Opulence, you can drench yourself - and everyone you know - with luxury wellness.