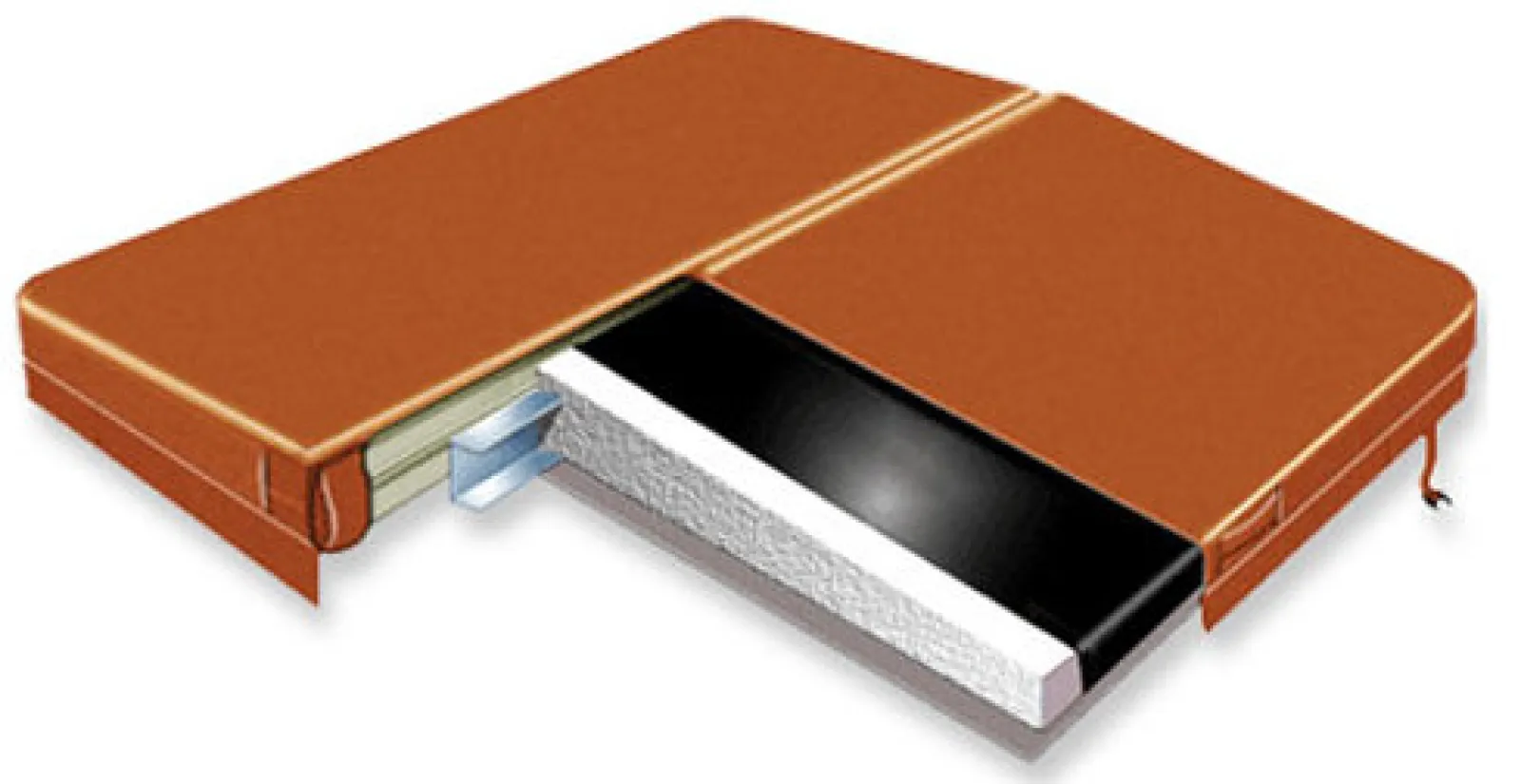 Replacement Covers
Our hot tub replacement covers are the best in the industry. You can purchase less expensive hot tub covers, but none will match the quality and life of our replacement spa covers.
Our spa covers use 2 pound density virgin EPS foam core for insulation. The covers have an R-value of 19 for the 4" to 2" tapered 2 pound density foam. We also offer 5.5" to 4" tapered 2 pound density foam which has a higher top strength and better insulating properties with an R-value of 21.
We use 28 ounce Marine Grade Vinyl which features mildew inhibitors and UV stabilized coloring to help prevent fading.
The double sided, solid cover liner we use is chemically treated on both sides to help prevent chemical damage. Our 2" Galvanized steel support beams are the strongest in the business and are also resistant to chemicals.
We use a 4 mil vapor barrier that is heat sealed to the foam core to help ensure the foam core does not become water-logged. Double plastic can be added to provide an 8 mil vapor barrier and two layers of protection.
Our covers have matching reinforced cover handles and child locking tie downs which are double stitched for added strength.
The hinges are double-reinforced which makes them extra strong.
Our covers meet or exceed all ASTM Safety Standards F1346-91.
All of this is supported by our non-prorated warranty.
Please Note: The current lead time on cover orders is approximately 4-8 weeks minimum. Lead time subject to change.