Founder Mark Stevens has announced that Georgia Spa Company has transitioned the business to an Employee Stock Ownership Plan (ESOP). The profound news was shared with the new owners, Georgia Spa's nearly 90 employees, at a company-wide meeting held Tuesday at The Georgia Club in Statham.
Employees were invited to attend the meeting without knowledge of the imminent announcement. Shortly after gathering, Stevens told the group that the company has new ownership. He then asked everyone to look around and congratulate those next to them in the room because they are the new owners.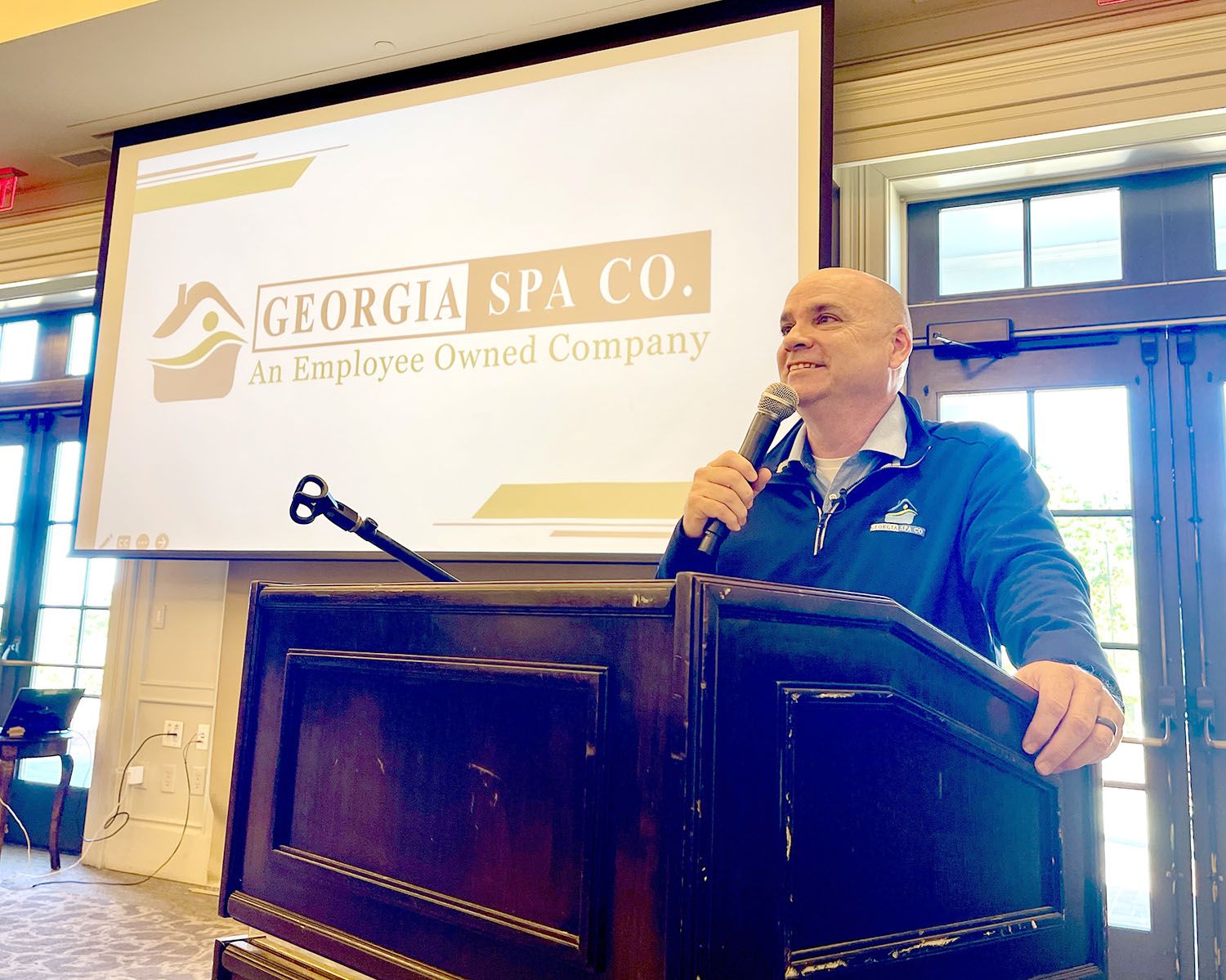 "There were a lot of options I had in selling the company, but I had to choose something that was the right fit for myself and the culture of the company," said Stevens, who founded Georgia Spa Company in 2004 and will remain involved as chairman of its new Board of Directors. "I started this company 19 years ago from scratch, and I don't want to leave something that doesn't have a legacy and extension of what we've grown."
An ESOP enables employees to own part of or all of the company they work for with individuals accumulating shares in their retirement account over time - at no cost to them. Research reveals that employee-owned businesses have extraordinary results including boosts in sales and growth, more stable jobs and fewer layoffs, more prosperous employees, and more investment in retirement.
"I was lucky and blessed to be hired by this company over five years ago," said Larry Cheshier, a Georgia Spa sales professional and one of the new owners. "I bought in 100-percent of what they were about, and I knew that if I worked hard, they would indeed take care of me. Today proves no different. Our gracious owner has given this company over to us. A huge gift indeed!"
Josh Kemerling, who was hired as Georgia Spa's first employee by Mark in 2004, will assume the role of Chief Executive Officer.
"Congratulations to each of you," said Kemerling addressing the new employee-owners. "This was not an easy process. It was not an easy decision, but having worked through everything, I know this is the direction that Georgia Spa is meant to go. Be proud to know that Mark thought enough of each of us through this. I cannot wait to see what the future holds for all of us."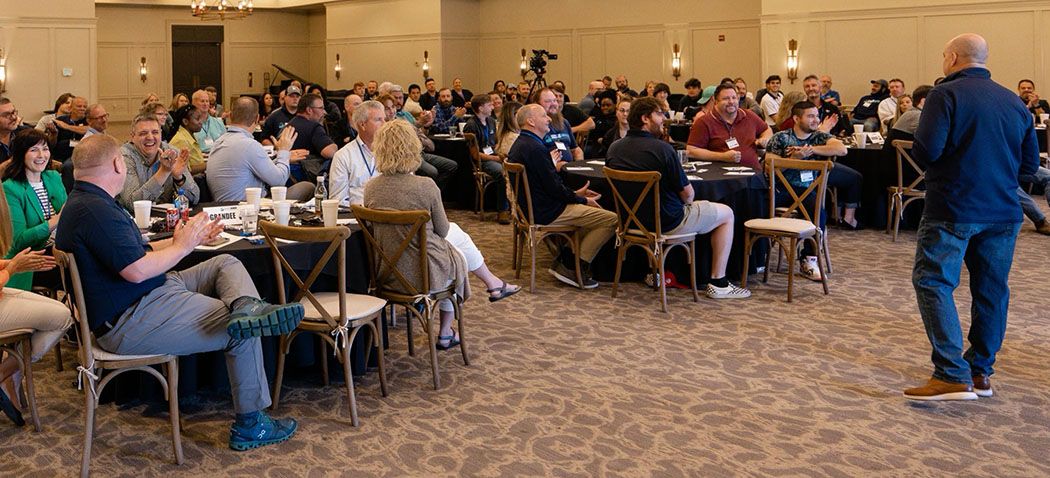 It was also announced that David Baker, a former Georgia Spa Sales Manager, would be returning to fill Kemerling's previous role as Executive Vice President. Human Resources Manager Ashley Steed will also serve in the role as Internal ESOP Administrator. All other members of the company's leadership team will remain in their current roles.
Georgia Spa Company was founded in 2004 with the vision to create a better life for everyone through wellness products. It specializes in at-home hot tubs, swim spas, saunas, BULL Grills outdoor kitchens and Big Green Eggs.
Watkins Wellness, the parent company of many of the products Georgia Spa carries including Hot Spring Spas, FreeFlow Spas and Endless Pools swim spas, expressed how ecstatic they are for the entire Georgia Spa Company team.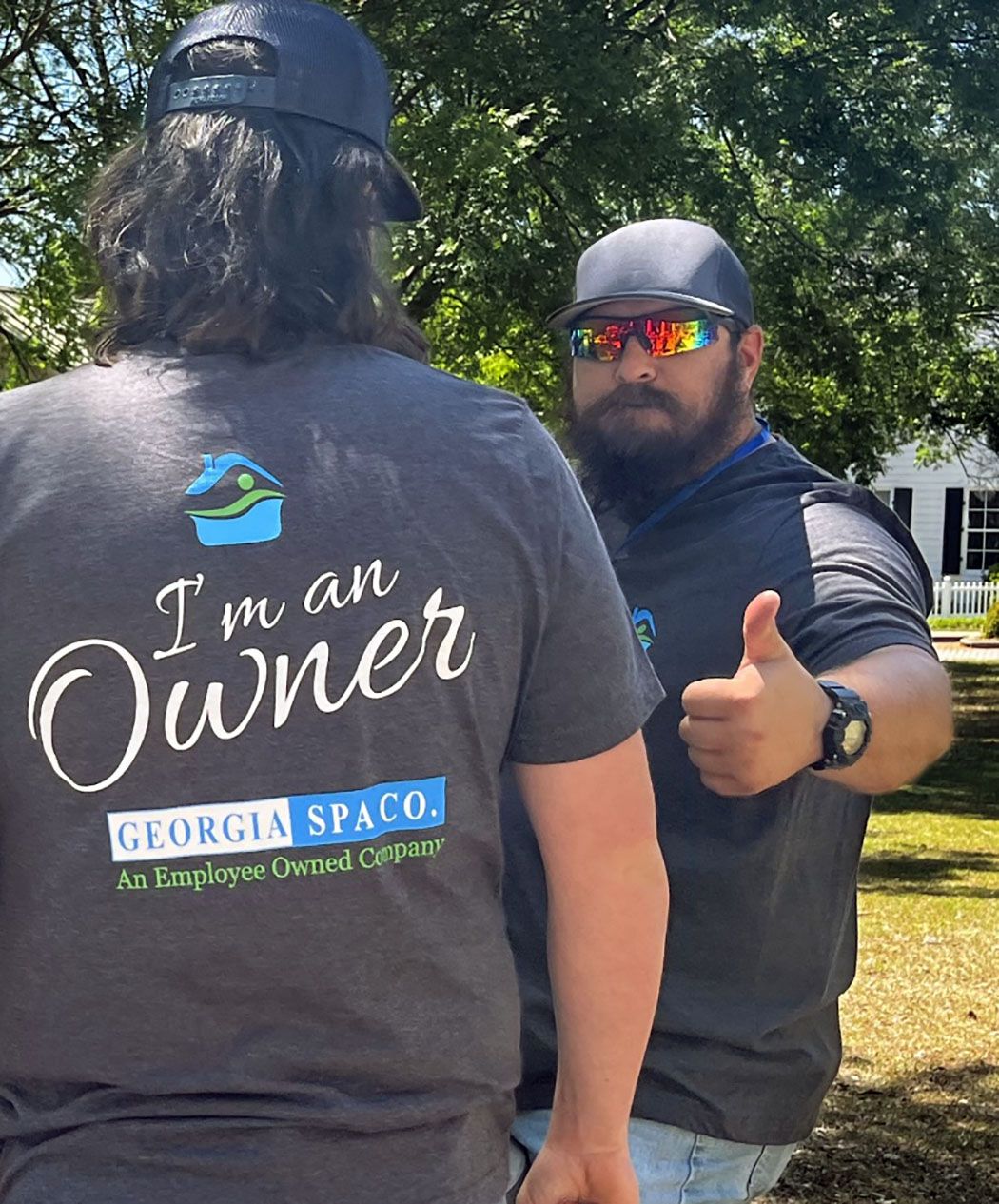 "It's an honor to be here today on behalf of Watkins to share this special day with all of you," said Steve Stigers, Watkins Wellness Executive Vice President and a guest speaker for Tuesday's announcement. "For me, it's also personally gratifying as well. I was the first person from Watkins to visit Georgia Spa back in 2009. Here we are 14 years later. It's just been a phenomenal partnership every step of the way. Georgia Spa is literally one of the largest in the entire world. Not in Georgia. Not in the United States. In the entire world.
"Building and running a business takes a lot of dedication, hard work and a lot of perseverance," added Stigers. "It requires a level of commitment and focus that is not easy to maintain, but Mark has done that every step of the way and has built something that is really to be admired. Georgia Spa does a lot of things really, really well - well placed, well merchandised showrooms, really great marketing, excellent sales staff, excellent operations, great customer service - that has enabled its growth. Reality is, there's a lot of retailers that do those things well. What sets Georgia Spa apart is the vision and strategy that Mark has employed over the years, and that's one of the things I've respected. His ability to look around the corner, see what's needed for the future and make necessary decisions - and not just infrastructure and facilities type of investments - I'm really referring to the people infrastructure, which is hard to develop, and Mark's built an amazing team. I congratulate Mark because it takes a visionary to make those kinds of decisions."
Today, the company employs nearly 90 individuals and operates six showrooms in Buford, Alpharetta, Kennesaw, Athens, Newnan and Augusta, in addition to a warehouse, pre-owned and service center in Auburn.