E500 Endless Pools® Fitness Systems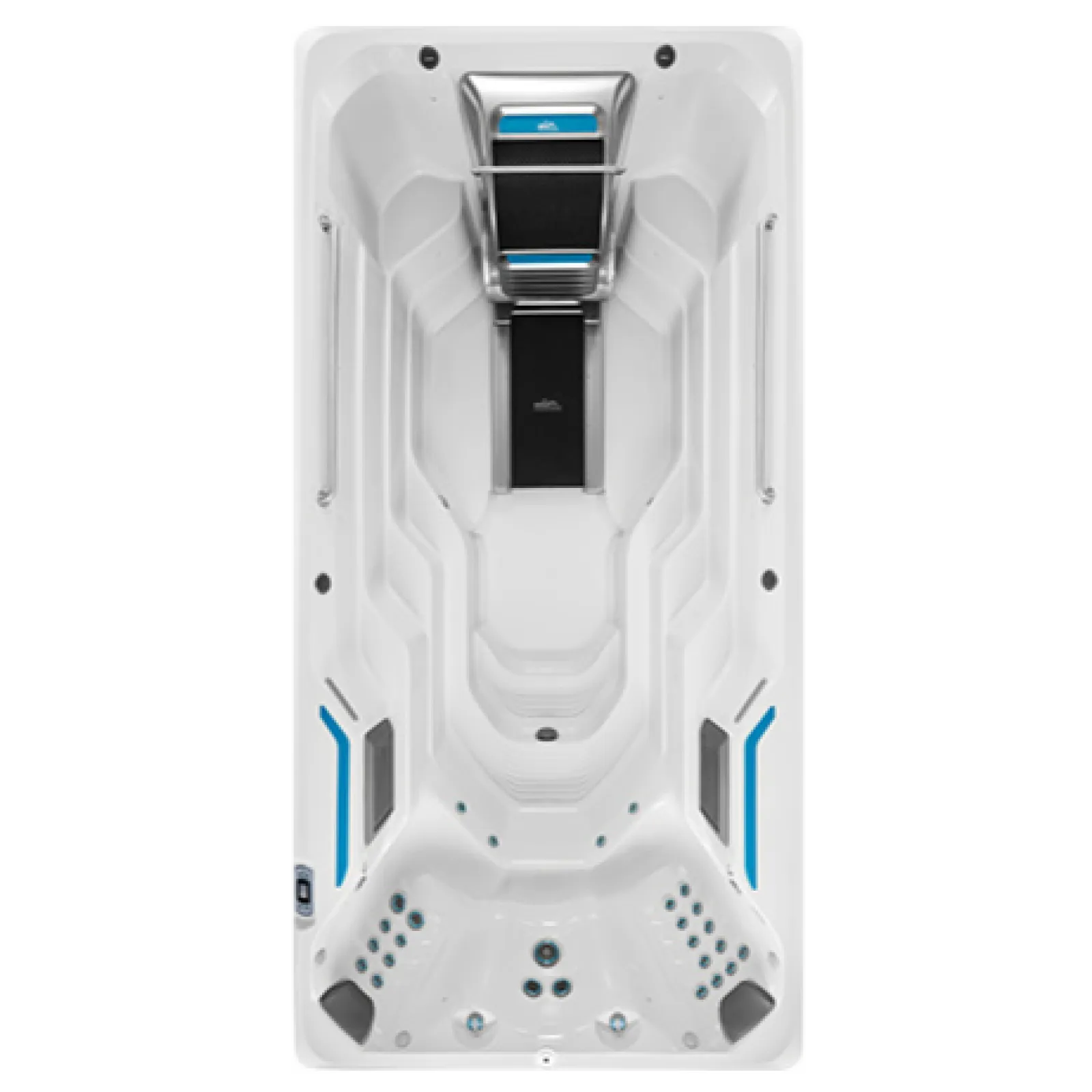 The wellness you deserve is closer than you think
What if you could achieve your wellness goals within your private space? Our homes are more than just a refuse; they're a sanctuary from the stresses of our busy lives. Introducing the all-new Endless Pools® Fitness Systems E500, where you can swim, run, exercise and relax all in one place, all within the privacy of your own home.
The E500 combines beautifully functional design with the innovative Endless Pools Swim Machine and optional treadmill for a variety of fitness options. The versatile E500 is built to provide a space where wellness goals are easily incorporated into your daily routine.

THE INDUSTRY'S BEST
SWIM-IN-PLACE EXPERIENCE
EXPLORE ENDLESS POOLS® FITNESS SYSTEMS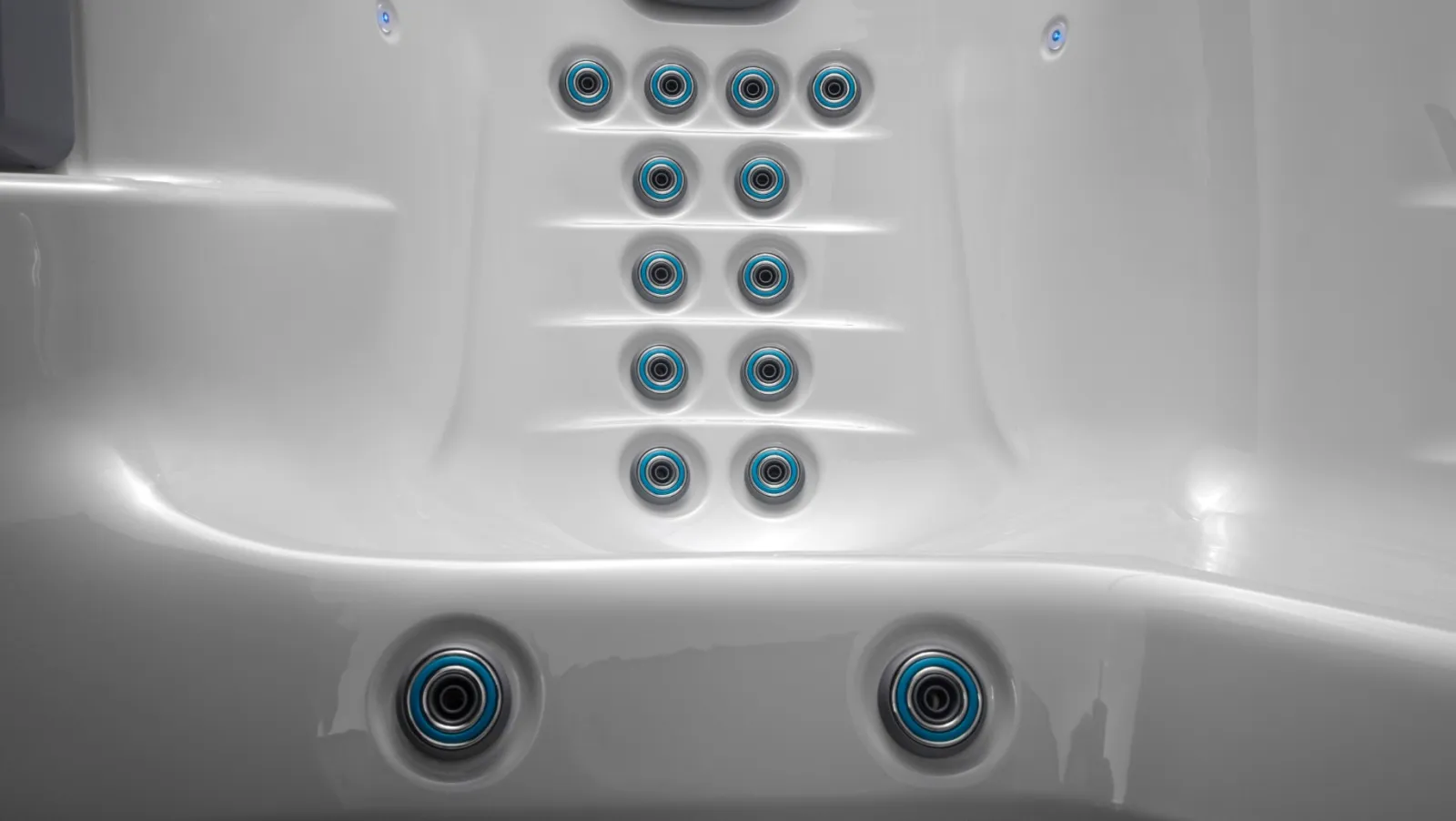 Design
Endless Pools Fitness Systems, SwimCross Exercise Systems and RecSport Recreation Systems share many exceptional design elements, but the main difference is the swim current generator. Where Endless Pools Fitness Systems feature the original Endless Pools Swim Machine, the SwimCross Exercise Systems and RecSport Recreation Systems swim current is powered by powerful jets.
All systems produce a superior swim and aquatic fitness experience that is unmatched by the average swim spa.
All models feature hydromassage jets that are perfectly positioned to target the back and legs, for an ideal cool down.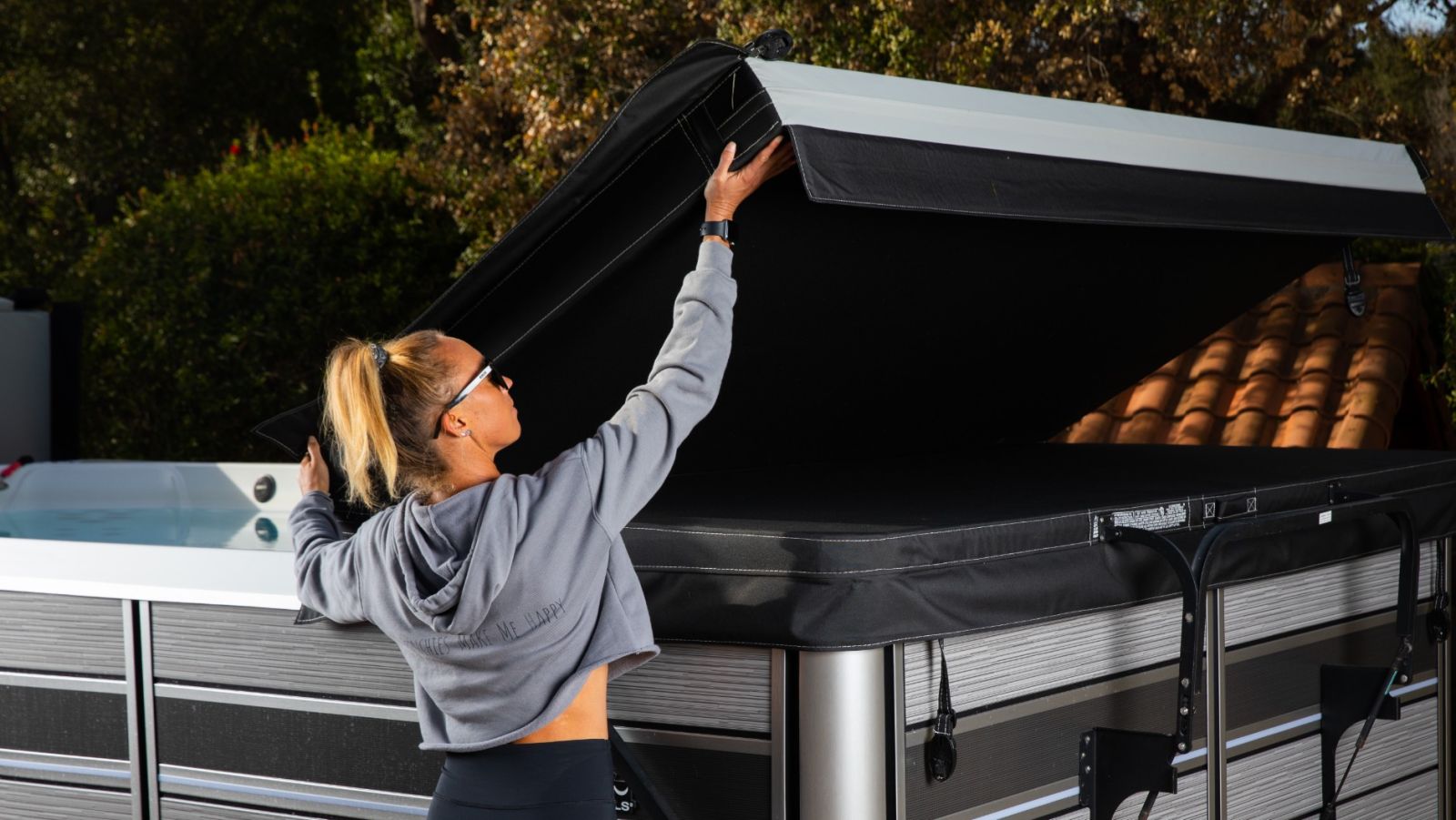 Quality
All Endless Pools Fitness Systems are built to the highest quality standards with superior design features, including built-in anchors for resistance, strength-training and relaxing hydromassage jets.
The seamless acrylic shell has a modern style that flows gracefully from end to end. Available in Ice Gray and Alpine White, the shell is designed for durability and lasting beauty.
The exterior cabinet provides a classy and sleek look and is available in Gray or Mocha.
The Tri-Thermic® barrier system contains three layers of insulation that conserves heat, enhances energy efficiency and lowers operating costs.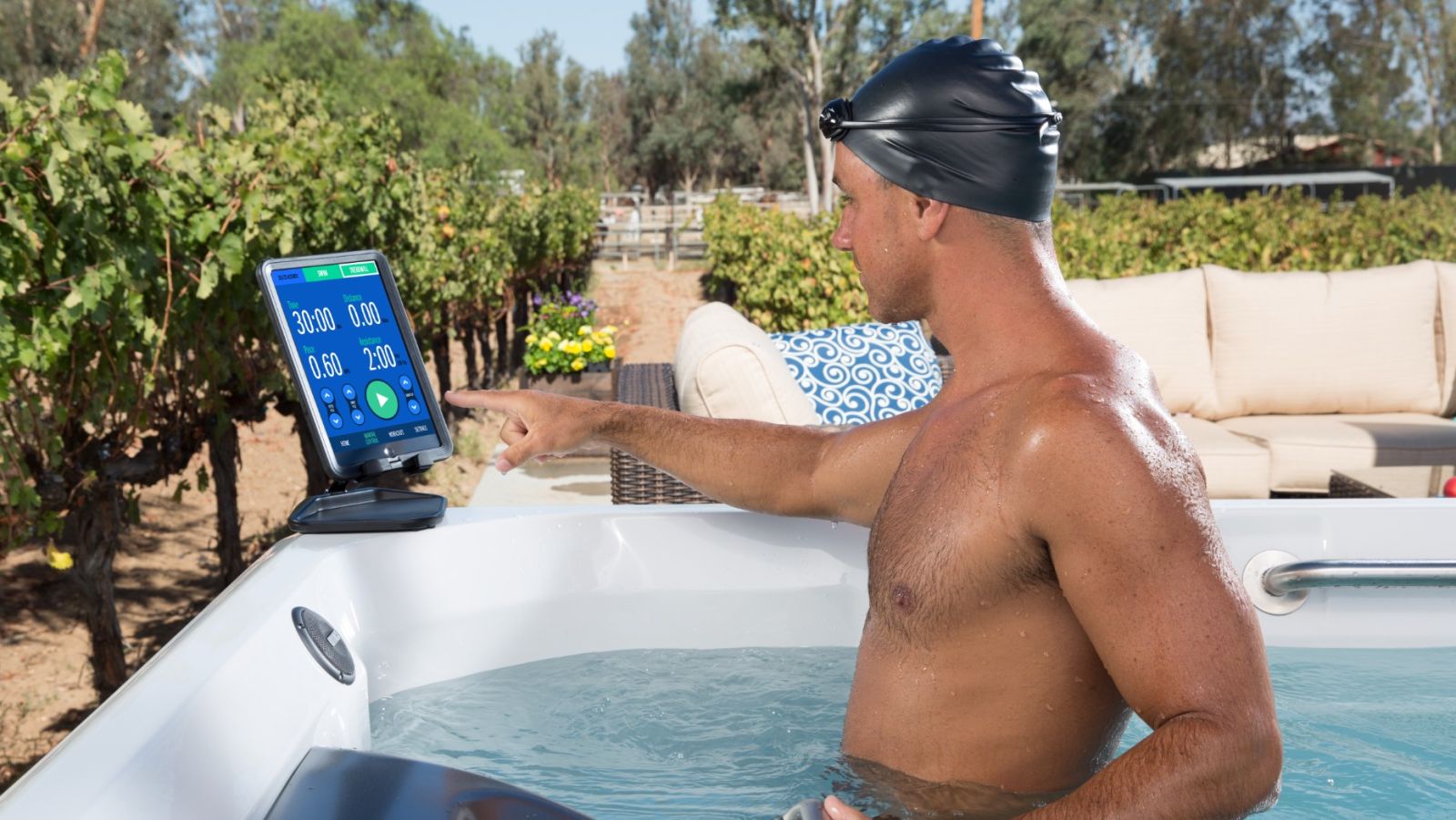 Versatility
With three different categories and nine model options, you can find the perfect swim spa to match you needs and budget. Between the Endless Pools Fitness System with its iconic Swim Machine, the SwimCross Exercise System and its incredible jetted current, or the RecSport Recreation System that combines fitness and recreation, we have the fitness solution for you and your family.
To produce a superior swim current, Endless Pool Fitness Systems feature the hydraulically-powered Endless Pools Swim Machine. The result is a completely laminar current that is wider than your body and deeper than your stroke. Available in 20', 17' and 15'.
SwimCross Exercise Systems let you enjoy an authentic swim with five jets that provide ample resistance for swimmers of all levels. Available in 20', 15' and 12'.
RecSport Recreation Systems are ideal for exercise and play for the entire family at an affordable price. Available in 15', and 12'.
With a wide range of accessories, the Endless Pools Fitness Systems help you get a full body low impact workout, when it's most convenient for you.
Put full workout functionality at your fingertips! With the Endless Pools Fit@Home® App you can adjust the speed controls, monitor workout pace, duration and time, and program workouts specific to your goals from a smartphone or tablet. For Fitness System models only.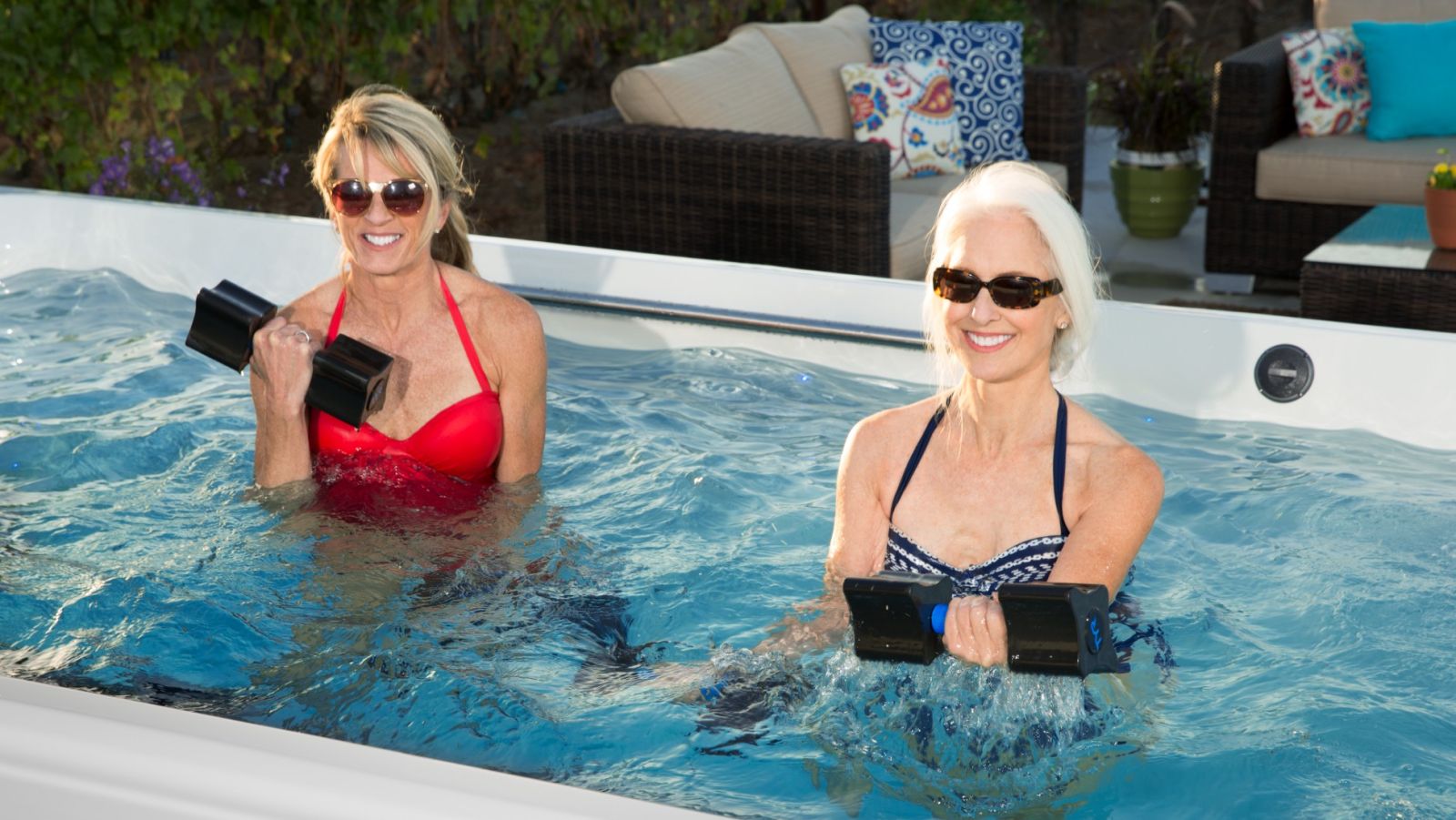 Features
Endless Pools Fitness Systems come standard with many features that help you exercise, recover, and relax.
Manufactured in the same facility as leading Watkins Wellness® hot tub brands, our spa experts design the hydromassage features to ensure your post-workout cool-down is as amazing as your workout.
Utilizing accessories such as resistance bands, Aqua Bike and other optional equipment, you can build strength in a near weightless environment. No strain - all gain!
The stunning lighting of all fitness systems deliver maximum design impact.
Convenient control systems allow for easy operation in or out of the pool.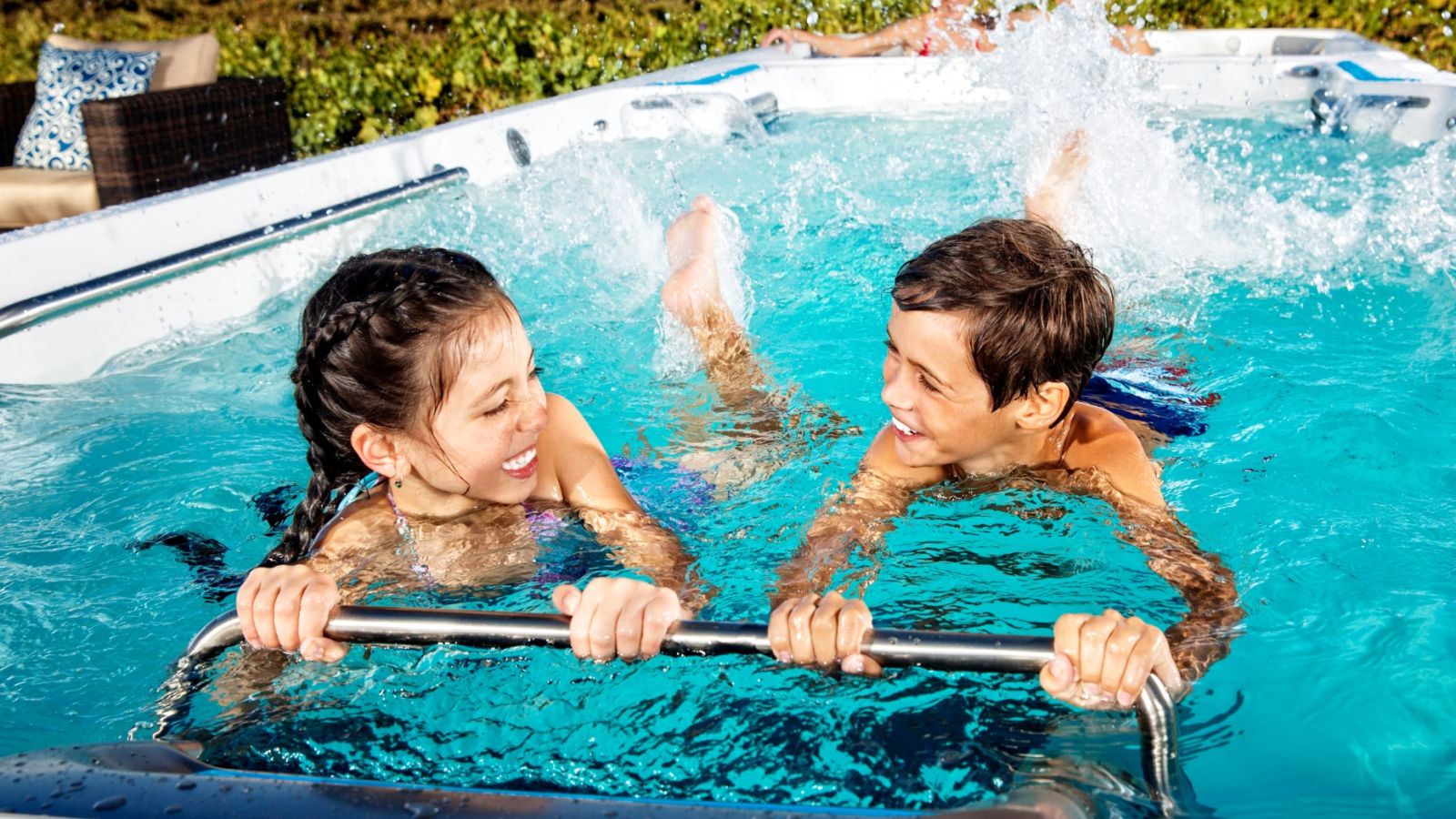 Ownership
Easy to own and operate, your Endless Pools® Fitness System brings your workout home where you can pursue aquatic wellness in your own space at your own pace. No crowds, no traffic, no wasted time, and all the bliss of a day at the pool, steps away from your door.
Water quality is easy to maintain with common pool products and ensures your Fitness System is always exercise ready.
The Tri-Thermic barrier and pool covers help increase efficiency and reduce energy cost.
Water is kept crystal clear with fewer chemicals, using eco-friendly CD Ozone on all models. Endless Pools Fitness Systems, and SwimCross Exercise Systems also feature Ultraviolet C systems in addition to CD Ozone.
Gallery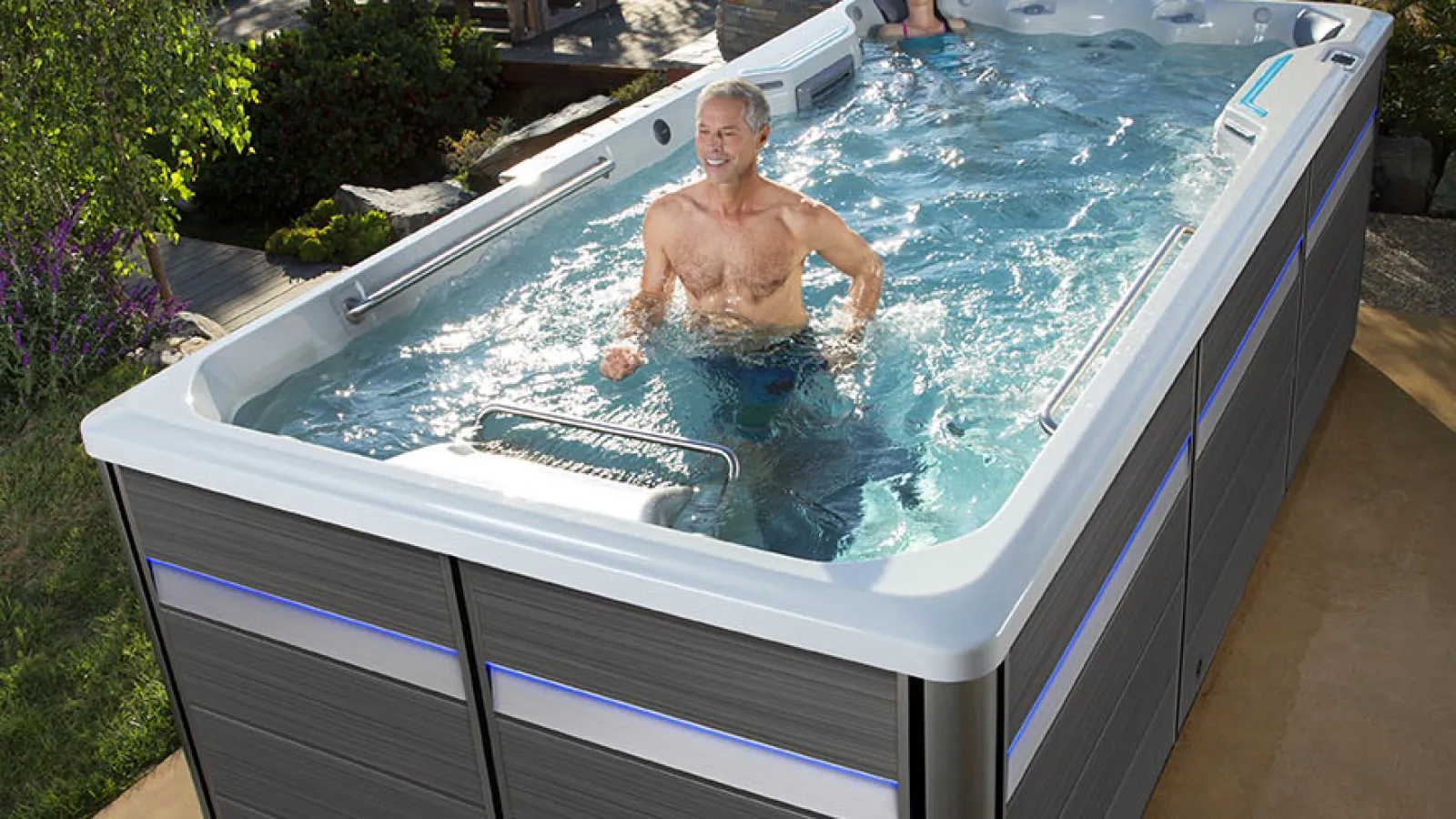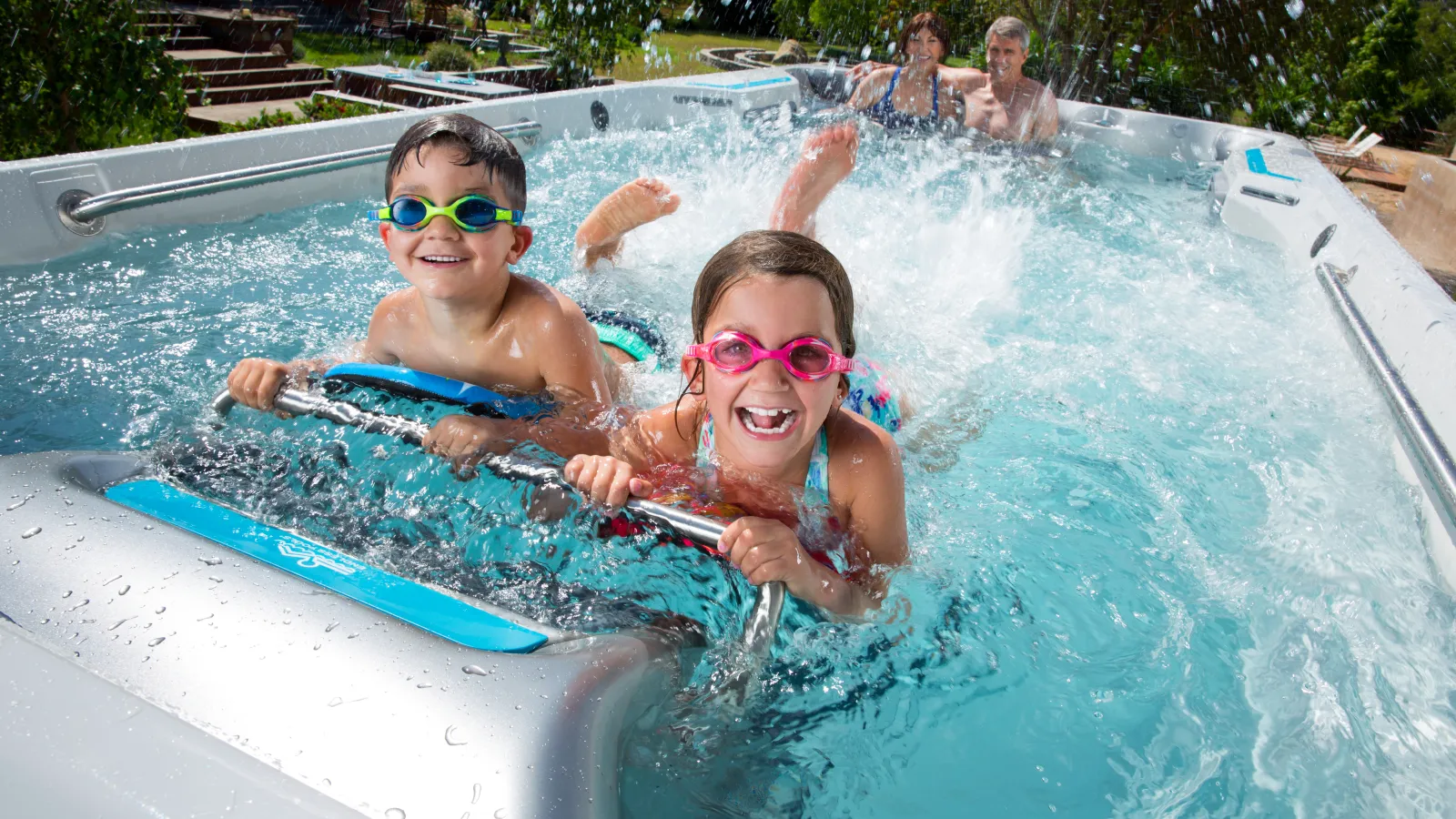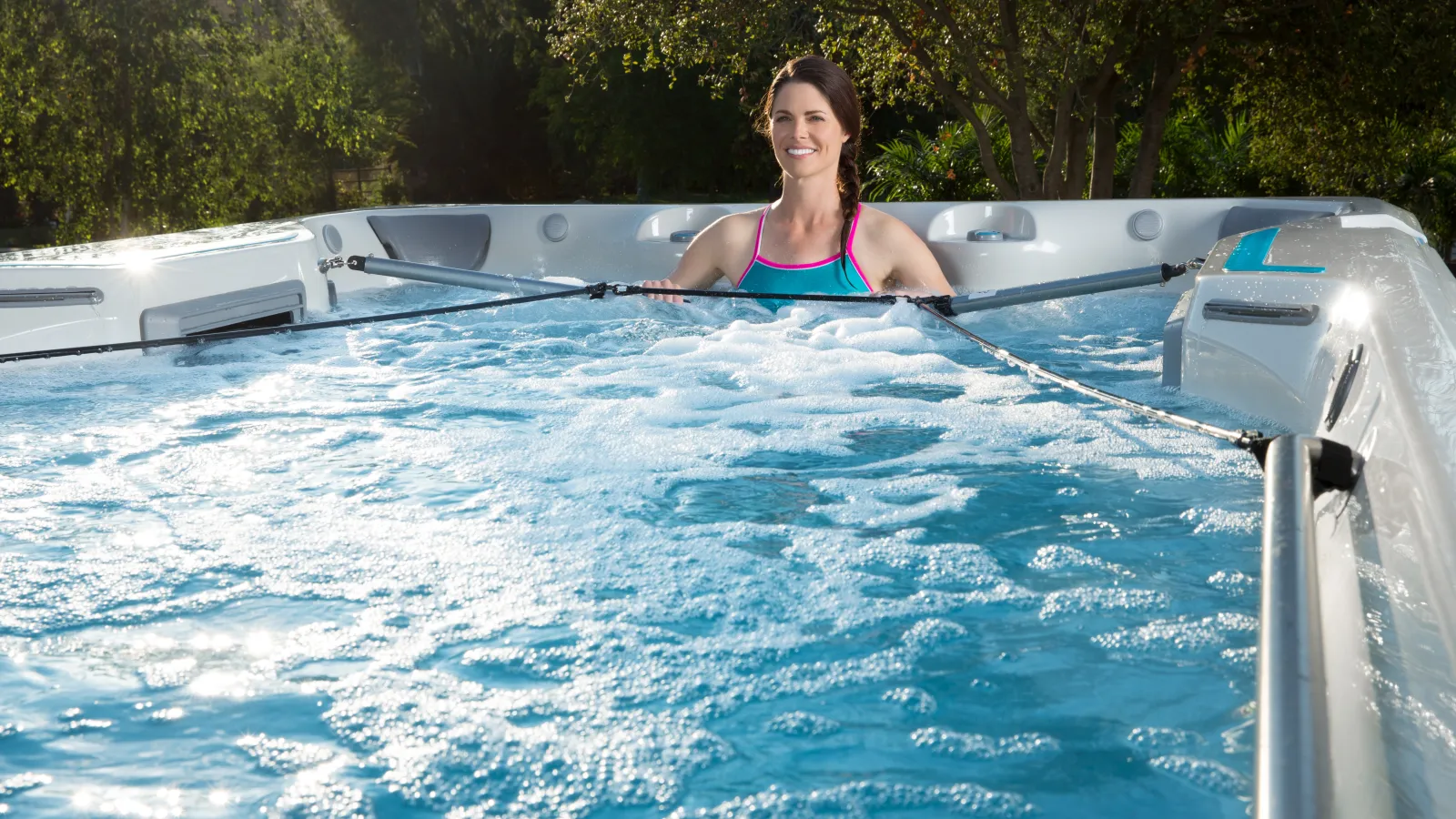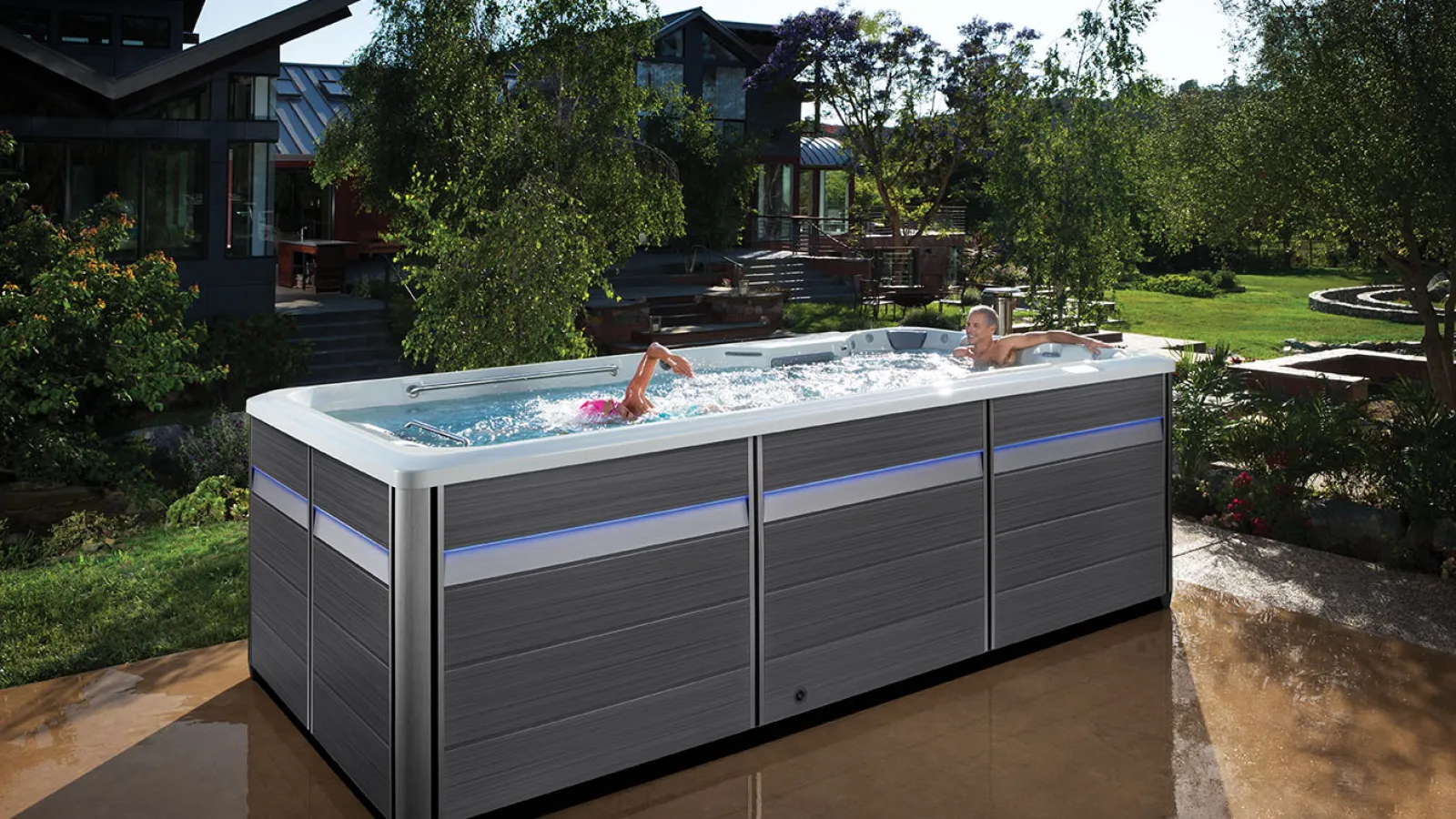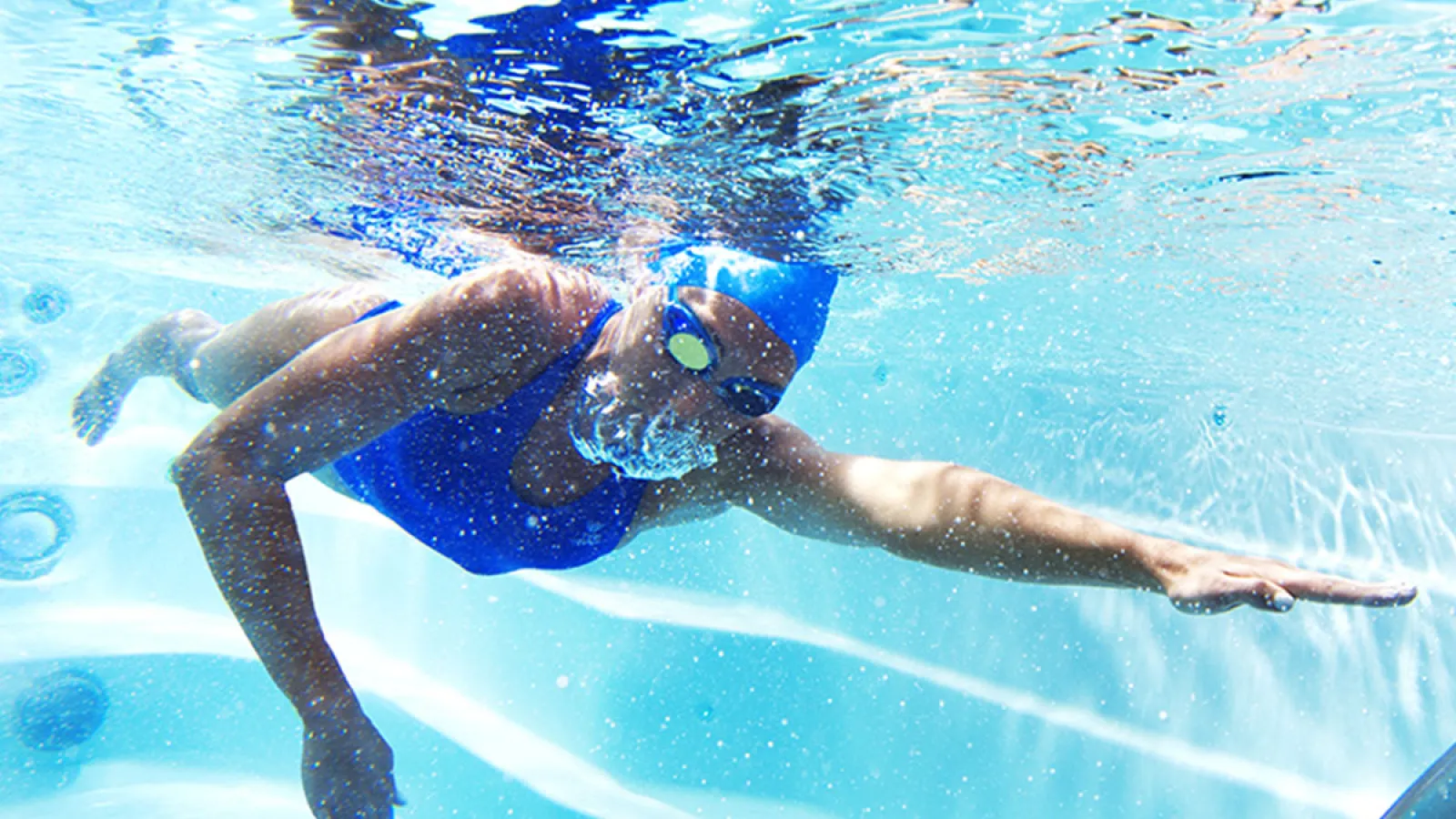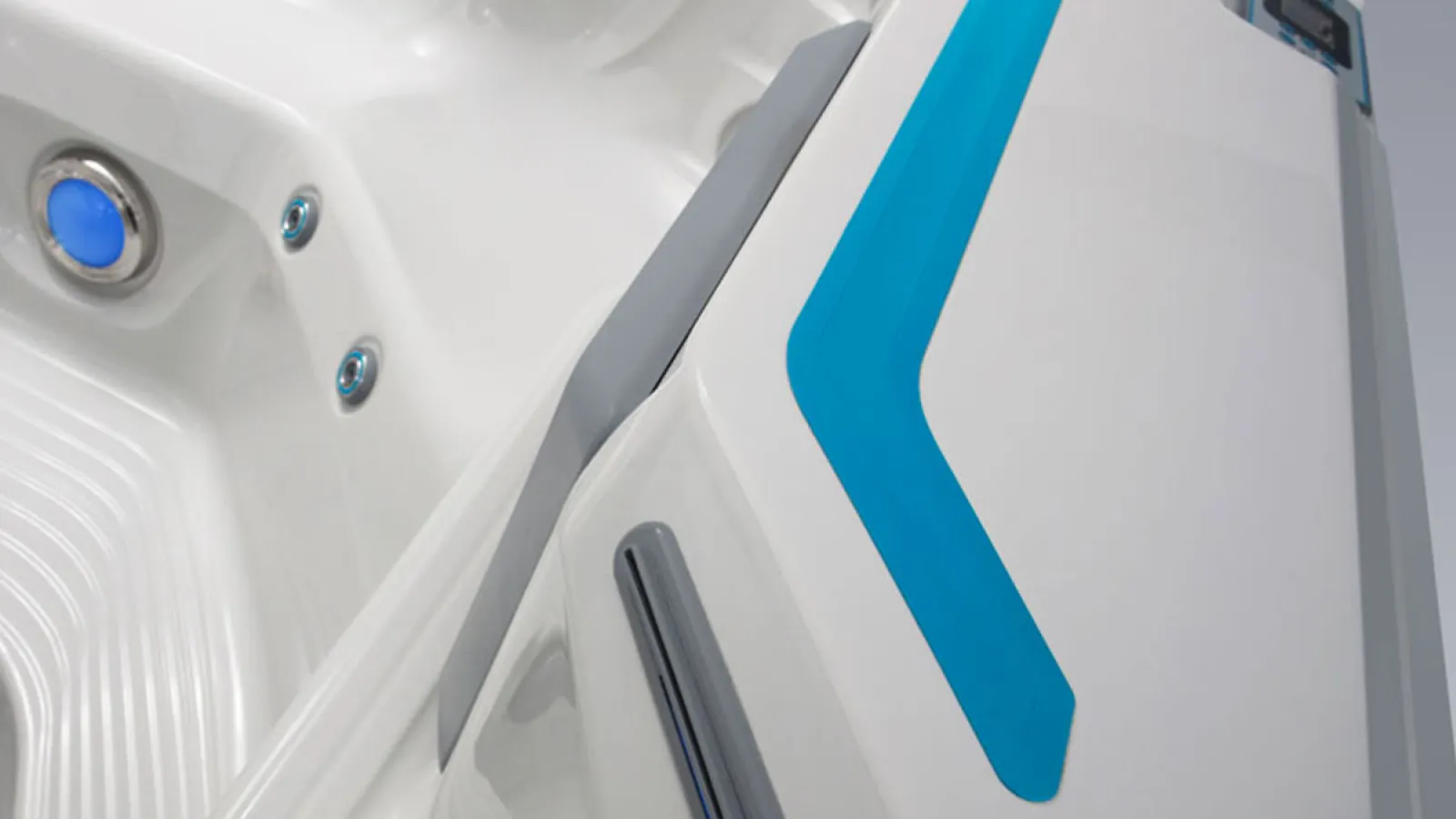 E500 Endless Pools®
Fitness Systems Specs

58" Swim & Treadmill

Dimensions
15′ L X 58″ H X 89″ W
Water Capacity
1,735 Gallons
Weight
3,330 Lbs (Dry) / 19,550 Lbs (Filled*)
Shell Color Options
Alpine White or Ice Gray
Cabinet Color Options
Dark Mocha or Gray Oak
Swim Technology
Endless Pools® Swim Machine
Swim Power Unit
5 HP Hydraulic Power Unit
Hydromassage Seats
3
Hydromassage Jets - 27
1 Large Jet
2 Rotary Jets
2 Directional Jets
22 Mini Jets
Hydromassage Jet Pump
2.5 HP Continuous Duty;
5.2 HP Breakdown Torque - 1 Speed Pump
Control System
LCD Control Panel; 230v/60amp, 60 Hz, includes G.F.C.I. protected sub-panel
Water Feature
2 Illuminated Waterfalls
Water Management System
UVC Ozone
Circulation Pump
Hi Flow Circulation Pump
Effective Filtration Area
4 x 50 Square Feet
Lighting System
18 Multi-Color LED Points of Light & Main Light
Substructure
14 Gauge Galvanized Steel Frame
Base Pan
Thermoformed ABS Base Pan
Heater
4000w/230v
Energy Efficiency
Certified to the APSP 14 National Standard and the California Energy Commission (CEC) in accordance with California Law
Stainless Steel Grab Rails
3 Satin Stainless Steel Rails
Music Option
8 Speakers + Subwoofer, Bluetooth® Enabled
Exercise Equipment Options
Swim Tether and Rowing Kit, Endless Pools Fit@Home® Wifi and Mobile App, Resistance Bands, Aqua Bike
Vinyl Cover & Lifter Options
Watkins Bi-Fold Covers & Lifters, VacuSeal® Cover System, CoverCradle®/Pro Lift® III, Easy Slider Cover Mounts
Additional Options
Pace Display, Floor Mirror, Gecko® In.Touch Wi-Fi & Mobile App, Signature Steps, CoolZone™ Cooling System SwimDek® Surface Kits
58" Swim

Dimensions
15′ L X 58″ H X 89″ W
Water Capacity
1,770 Gallons
Weight
2,875 Lbs (Dry) / 19,390 Lbs (Filled*)
Shell Color Options
Alpine White or Ice Gray
Cabinet Color Options
Dark Mocha or Gray Oak
Swim Technology
Endless Pools® Swim Machine
Swim Power Unit
5 HP Hydraulic Power Unit
Hydromassage Seats
3
Hydromassage Jets - 27
1 Large Jet
2 Rotary Jets
2 Directional Jets
22 Mini Jets
Hydromassage Jet Pump
2.5 HP Continuous Duty;
5.2 HP Breakdown Torque - 1 Speed Pump
Control System
LCD Control Panel; 230v/60amp, 60 Hz, includes G.F.C.I. protected sub-panel
Water Feature
2 Illuminated Waterfalls
Water Management System
UVC Ozone
Circulation Pump
Hi Flow Circulation Pump
Effective Filtration Area
4 x 50 Square Feet
Lighting System
18 Multi-Color LED Points of Light & Main Light
Substructure
14 Gauge Galvanized Steel Frame
Base Pan
Thermoformed ABS Base Pan
Heater
4000w/230v
Energy Efficiency
Certified to the APSP 14 National Standard and the California Energy Commission (CEC) in accordance with California Law
Stainless Steel Grab Rails
3 Satin Stainless Steel Rails
Music Option
8 Speakers + Subwoofer, Bluetooth® Enabled
Exercise Equipment Options
Swim Tether and Rowing Kit, Endless Pools Fit@Home® Wifi and Mobile App, Resistance Bands, Aqua Bike
Vinyl Cover & Lifter Options
Watkins Bi-Fold Covers & Lifters, VacuSeal® Cover System, CoverCradle®/Pro Lift® III, Easy Slider Cover Mounts
Additional Options
Pace Display, Floor Mirror, Gecko® In.Touch Wi-Fi & Mobile App, Signature Steps, CoolZone™ Cooling System SwimDek® Surface Kits
Get Pricing
Your privacy is important to us. We will not share your information with anyone.
We will periodically contact you with exclusive promotional offers and product news.
You may unsubscribe at any time