Randall Moncrief joined Georgia Spa Company in May of 2019 as a delivery crew team member. Now a delivery crew team lead, Randall has delivered hundreds of hot tubs, swim spas and saunas to customers in his tenure and has always been a positive influence on his crews.
When talking about his experiences with the Georgia Spa Company, Randall says his fondest memory would probably be traveling to Canada for a few days to see how the Covana Automated Hot Tub Covers are built.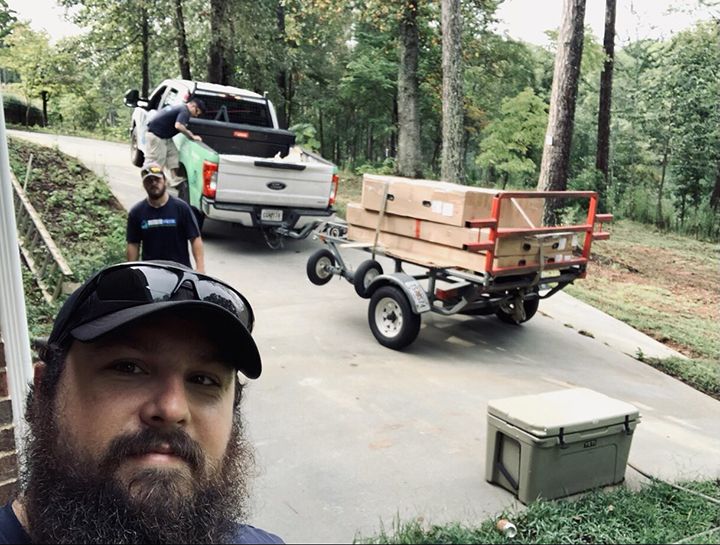 What are three things you have left on your bucket list?
''My bucket list isn't long enough to have three things, but I do have two things on it that I would like to accomplish. I would really like to go skydiving and overall do a lot of traveling.''
What was your first job?
''I worked for Kroger back when I was 16 and in high school.''
What's your favorite hot tub?

''They are all really nice, but the Envoy is my go to hot tub because it's a good size and it includes the lounger and the Moto Massage, which is the best part out of all of it!''
Where do you like to vacation/travel?
''Pigeon Forge, Tennessee. I get to see my grandparents spend a few days away and relax.''
If you had to eat one meal, every day for the rest of your life, what would it be?
''Steak, mashed taters, collard greens, corn bread, mac and cheese, and pumpkin pie with some sweet tea.''
How do you prefer to spend your time off?

''At home or at the lake.''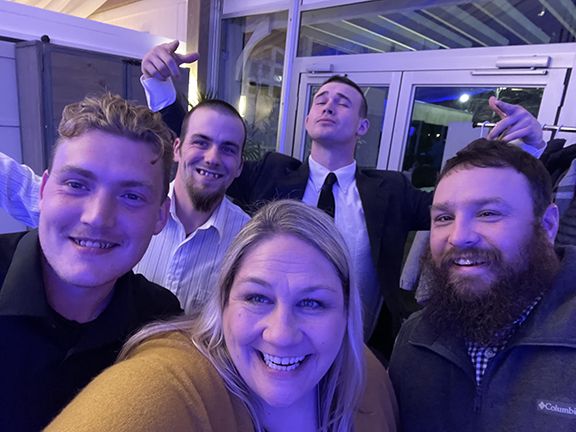 What is a TV show you like to re-watch a lot?
''I don't have one single tv show in particular, but I will re-watch episodes of Home Improvement, Last Man Standing and The Ranch, on any given day!''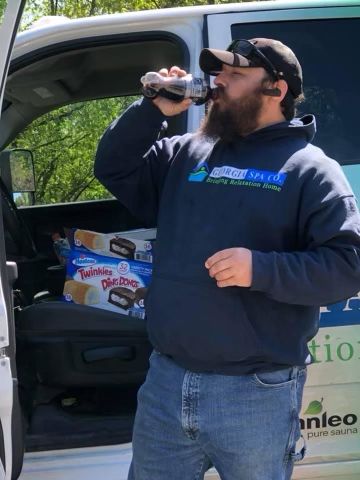 What is your hidden talent?
''I don't have one. All my talents are pretty well known."
What is your favorite sport?
''I would have to say my favorite sport is definitely college football. Go Dawgs!''
What is your movie?
''I can't pick just one. I particularly enjoy the classics such as the Lion King and Free Willy, but it has to be the original ones. ''
What is the best advice you've ever gotten?
''You only live once, better make it count."
What is something you would tell your 13 year old self?
''Straighten up and get your head outta your butt.''
What is your favorite song lyric?
''Life goes faster than you think, so don't blink." ~ Kenny Chesney.