Are you noticing signs of wear and tear on your hot tub cover? Has it been exposed to the elements for several years, causing it to look weathered and faded? If so, it's probably time to consider investing in a new hot tub cover!
Hot tub covers naturally deteriorate over time, which is a normal occurrence. Typically, hot tub covers are designed to last between 3 to 5 years. However, by adding a Smartop Cover, you can significantly extend the lifespan of your cover.
It is advisable to regularly treat your hot tub cover with 303 Protectant to shield it from the damaging effects of the sun's UV rays. This protective treatment not only prevents dirt buildup but also maintains the cover's fresh appearance.
If it is time for a new cover, you can order a replacement by submitting our online form (we'll contact you), by visiting any of our showroom locations seven days a week (10 a.m. - 7 p.m. Monday to Saturday; 1-5 p.m. Sunday) or calling our Service Department at 678-383-2583, which is open 8 a.m. - 5 p.m. Monday to Friday.


Inspecting Your Cover Condition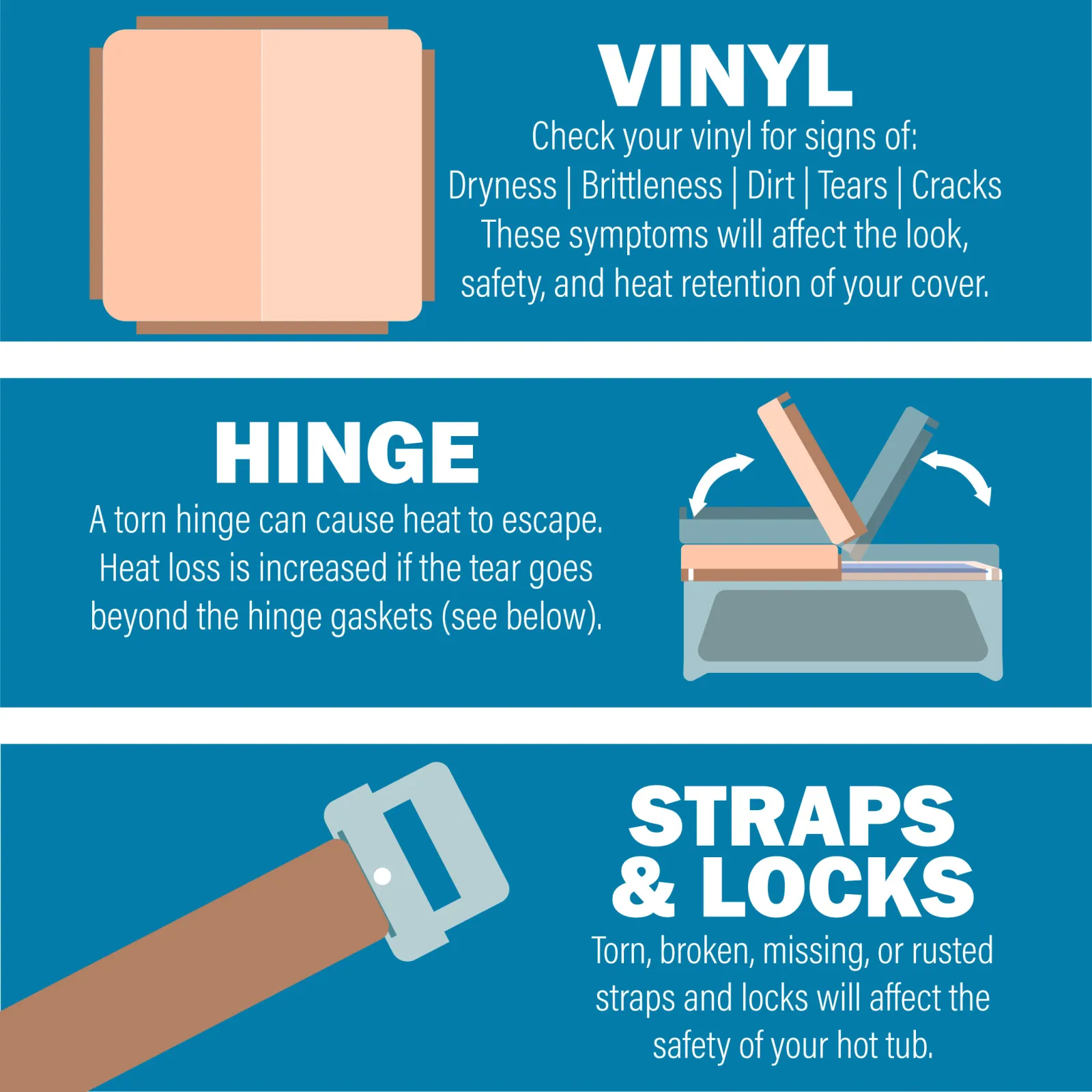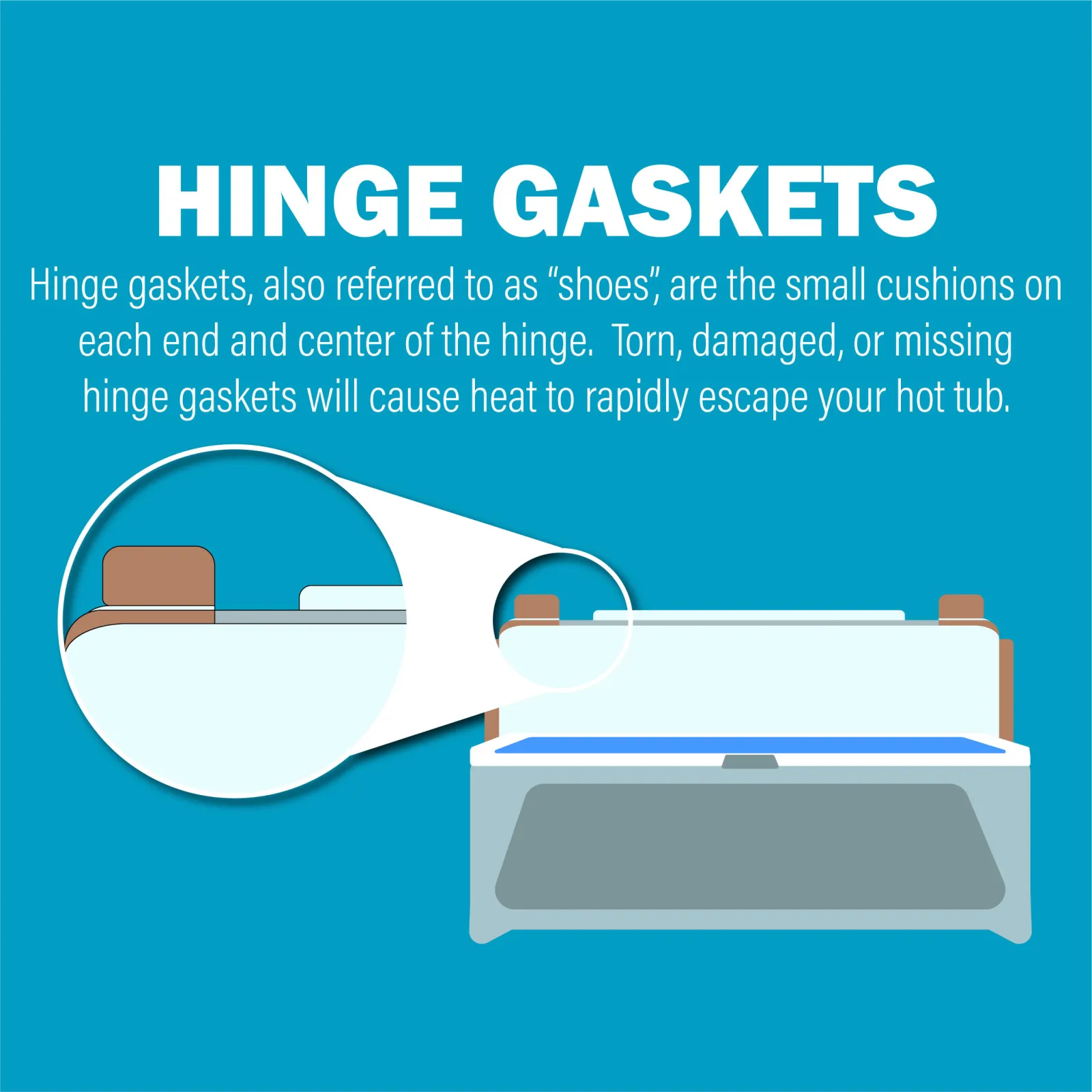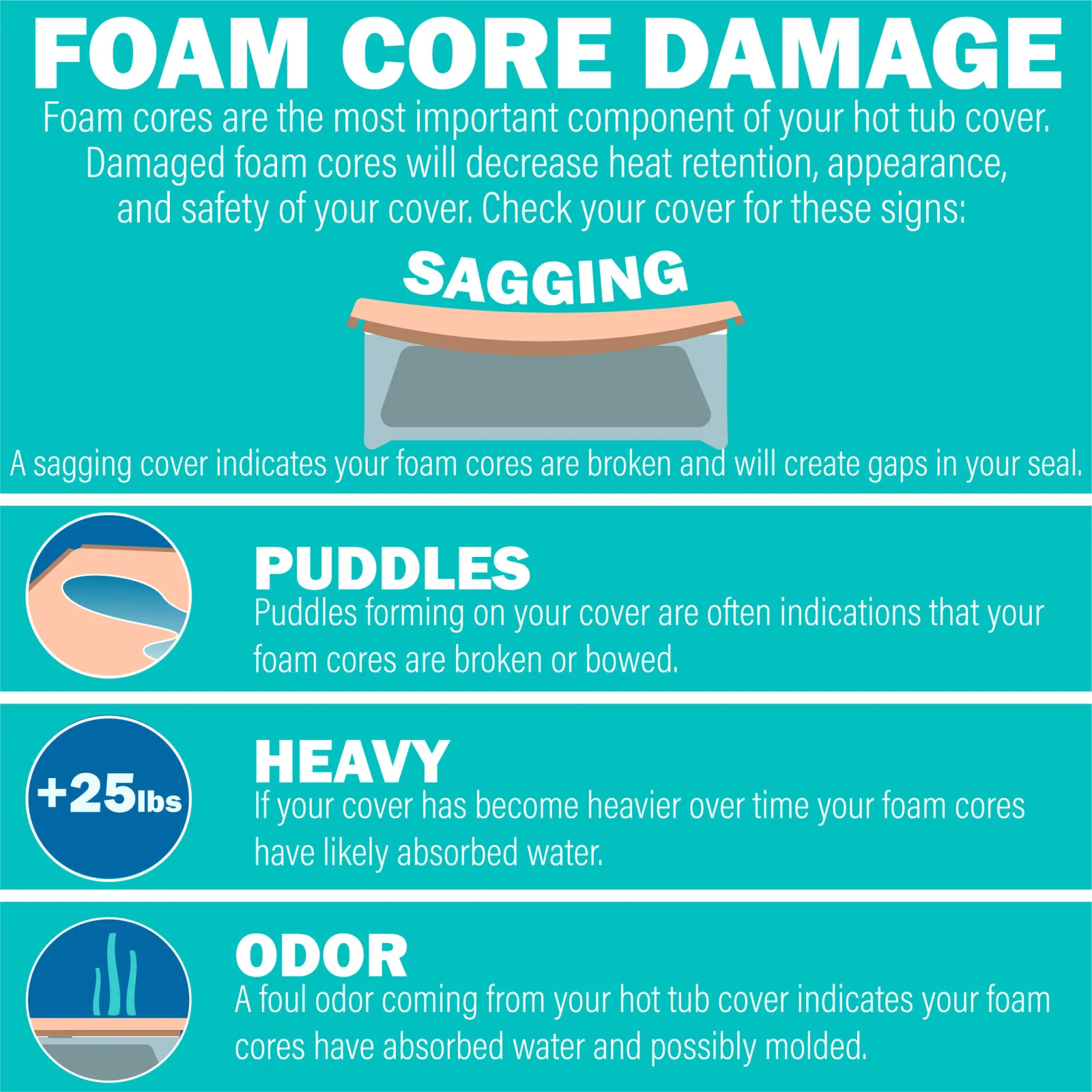 Vinyl
Examine your vinyl for signs of dryness, brittleness, dirt, tears and/or cracks. Any of these symptoms could signal the need for a replacement cover. Changes in these conditions will have an impact on the appearance, safety, and ability of your cover to retain heat.

Hinges and Hinge Gaskets (or Shoes)
Hinge gaskets, also known as shoes, are the piece sandwiched between the two sides of a cover. They serve to seal the gab where the two halves come together preventing heat loss at the hinge. If your hinge gasket or shoes are torn, damaged or missing, heat will leave your hot tub rapidly. Don't let upcoming colder winter months stop you from enjoying a nice, hot soak by getting your cover replaced in time.

Straps and Locks
It is crucial to promptly address any damage to your hot tub cover straps and locks, such as tears, breakage, rust, or even missing parts. Neglecting this issue not only affects the aesthetics of your spa, but it can also pose a safety risk, particularly for children and pets.

Foam Cores
This is a critical aspect of your hot tub cover. As time passes, the foam core may start to sag, resulting in a gap in the heat seal. This can cause a decrease in the hot tub's temperature and energy efficiency.
Here are some signs that indicate the need for a new hot tub cover due to issues with the foam core:
Puddles forming on top of the hot tub cover.
Noticeable increase in weight of the hot tub cover over time.
Possible odor if the cover has absorbed water.

How to Keep Your Hot Tub Cover (and Your Hot Tub) Healthy
Give your hot tub cover the care it deserves with regular applications of 303 Protectant. This specially formulated protectant will keep the vinyl in great condition, ensuring the longevity of your cover. Apply it approximately once a month, when you change your filter, for optimal results. By properly caring for your hot tub cover, you can extend its lifespan and enhance your overall hot tub experience.
Remember to replace your vinyl hot tub cover every 3 to 5 years, or if it becomes damaged. Taking care of all the components of your hot tub, including the cover, will contribute to a more enjoyable and satisfying hot tub experience.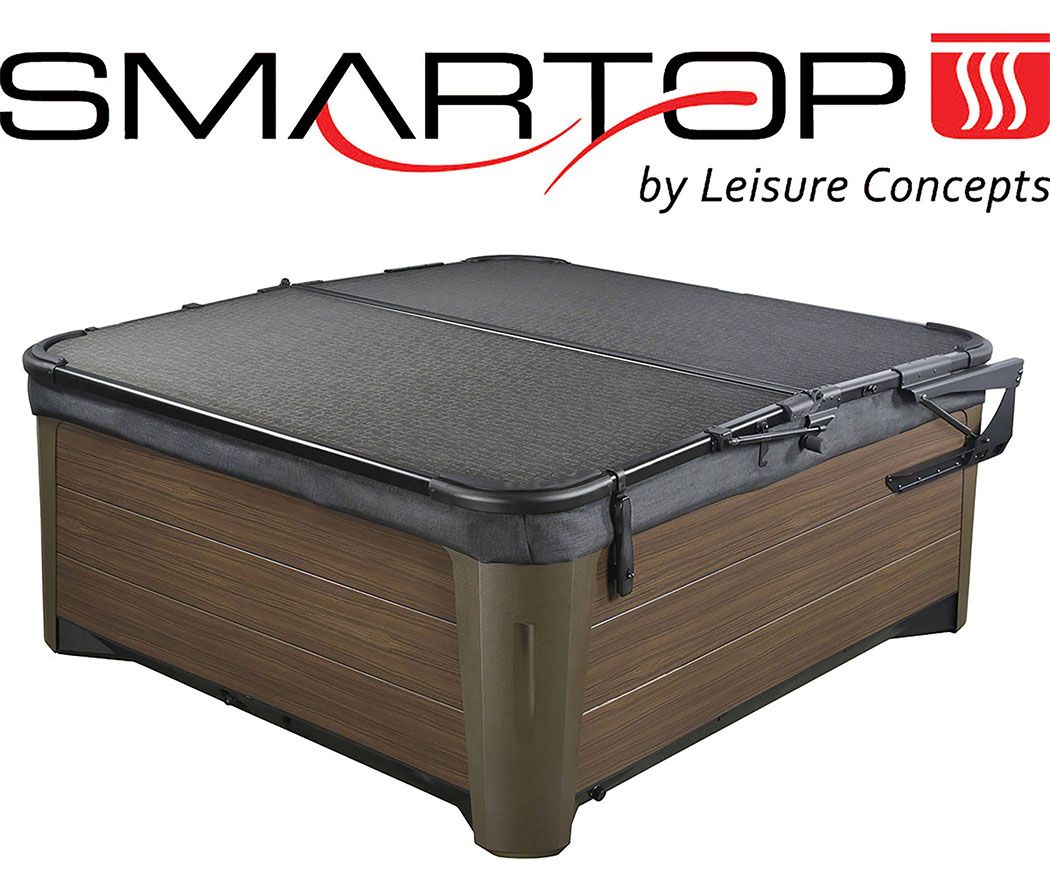 Replacing Your Vinyl Cover with a Smartop Cover
Smartop Covers are manufactured to the highest quality standards aiming to offer a hot tub cover that is not only visually appealing but also durable and surpasses any other options available. Smartop Covers have a patented and exclusive design, are made with top-of-the-line materials and provide an energy-saving spa cover solution that gives you a hassle and maintenance-free experience. With a Smartop Cover, you can relax and enjoy the spa ownership experience you expect and deserve.
Learn More About Smartop Covers
Smartop Covers can also be purchased by visiting or calling any of our showroom locations, or by submitting an online form and having one of our representatives contact you.