With summer right around the corner, many families are looking into swimming recreational entertainment for their families. Traditional swimming pools, both above ground vinyl pools or inground fiberglass and concrete pools, have been the standard for a long time. But recently, a traditional pool alternative, has emerged and quickly grown in popularity. A swim spa provides swim-in-place technology in a dedicated and versatile space that can be used for a year-round wellness experience.

In this article, we'll explore the differences between the traditional type of pools and the newer swim spa options to help you decide which option is right for you and your family.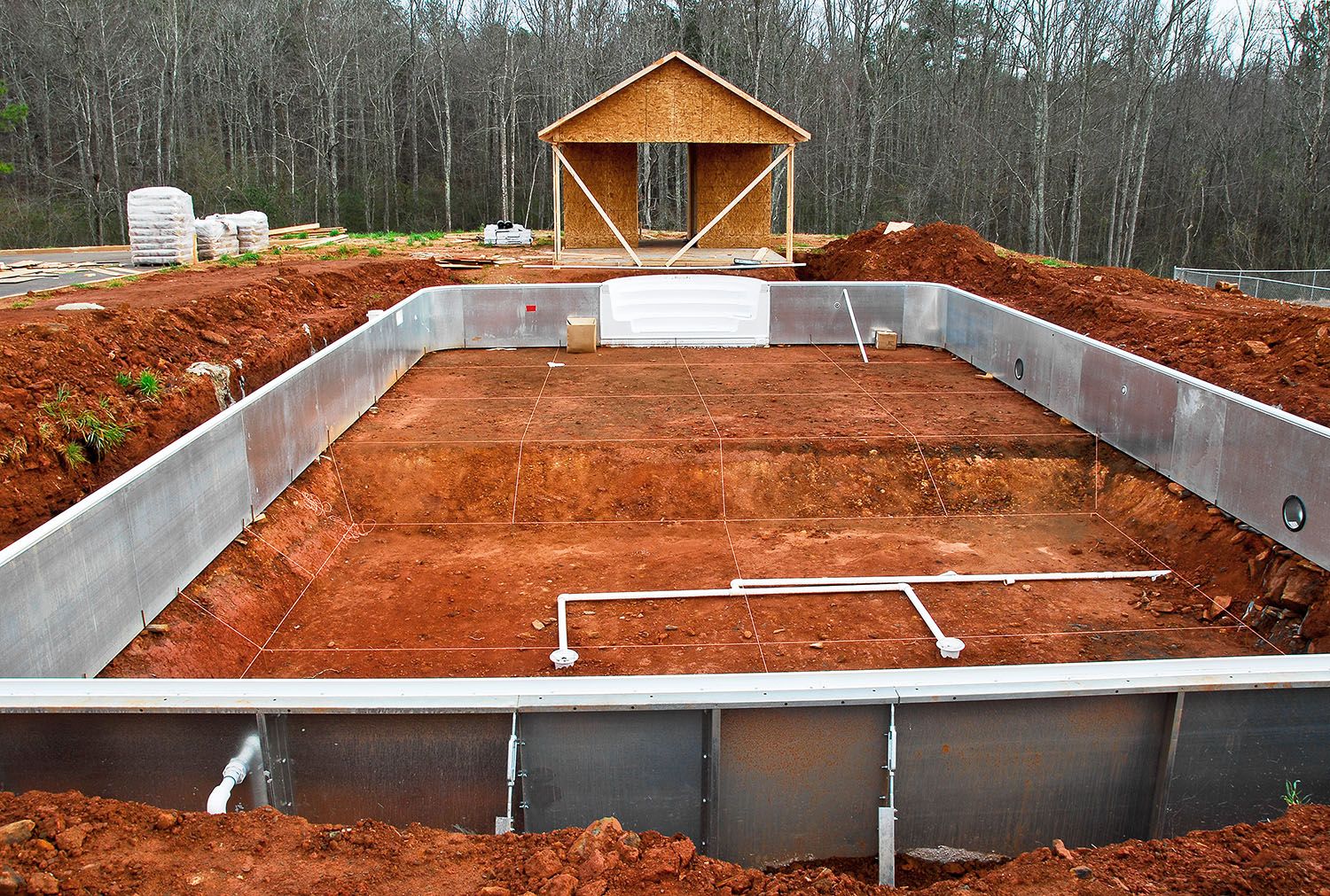 Inground Pools
Inground pools can require a lot of space and construction. The average price and set up for an inground fiberglass pool, including accessories, can run between $45,000 and $85,000. A fiberglass pool can last a long time and require little maintenance and are not considered as substantial as a plaster or concrete pool. Problems that can arise with a fiberglass pool can range from improper installation, earthquakes or any other hard impact that can develop issues.
Concrete pools can cost between $50,000 and $100,000, and they are one of the more expensive pools to upkeep with 10-year operating costs reaching as high as $27,000. Inground pools made with liners can run between $35,000 and $65,000. While one of the more affordable in-ground options, liner pools can bubble and tear. Using an inground pool in cooler months can also result in heating costs of $120 to $850, depending on the type of pool and how it is heated.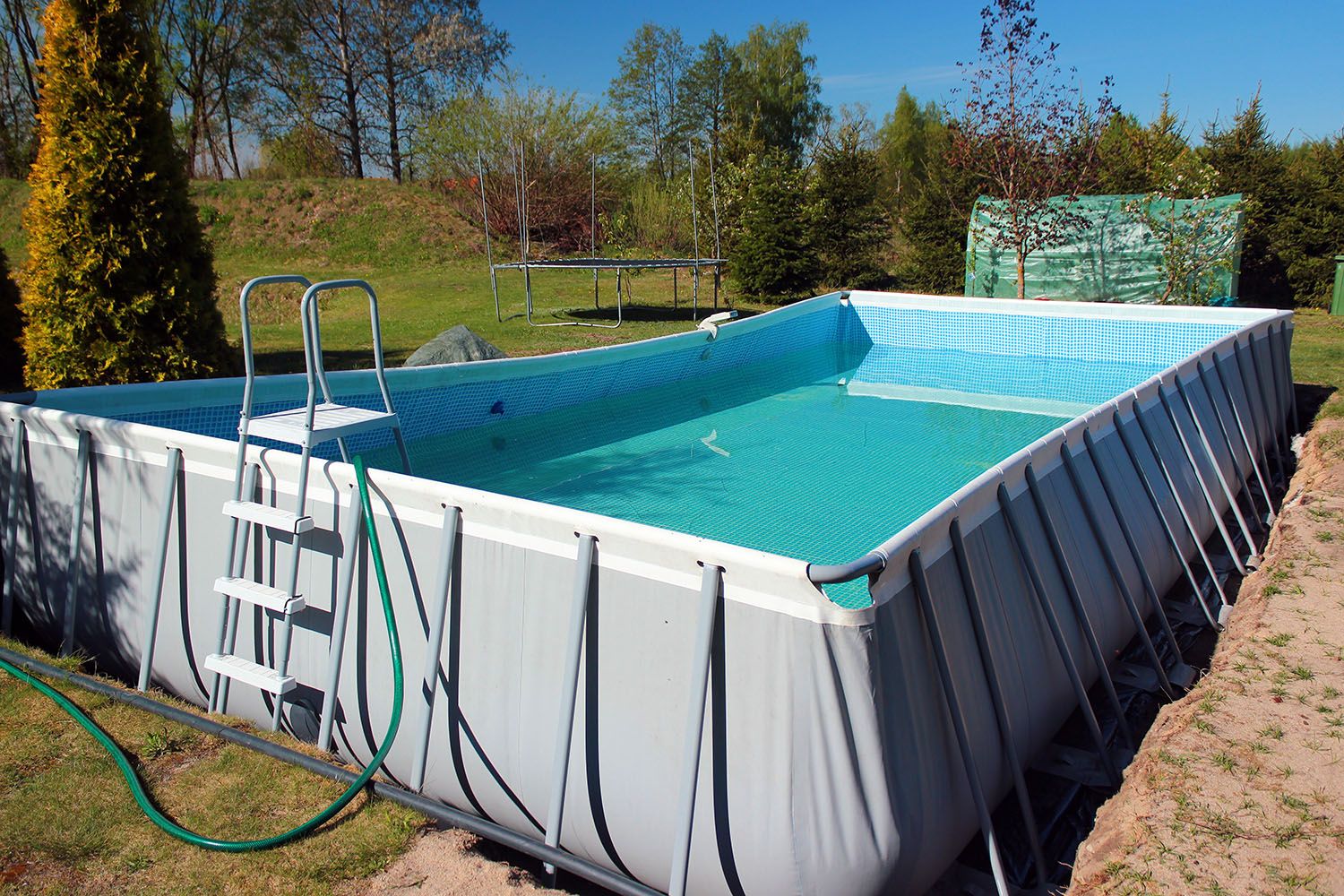 Above Ground Pools
When researching pools, you are likely to come across above ground options as well. There are many options available in the category, from simple kid-size pools you can pick up at your local box store to above ground pools that can cost into the thousands. The average cost for an above-ground pool kit can run from $2,500 to $7,000, depending on the brand's quality and size.
Above ground pools are not very customizable and are hard to heat. One choice you'll have for these types of pools include choosing between longer, rectangular shape or a more traditional round shape. Many families build decks around above ground pools, and this can bring the project to a much higher price point.

Whether inground or above ground, most states or counties require by law that you have a fence that locks built around the pool, which could be an added cost to consider with your purchase. This requirement may not apply to a swim spa. ALWAYS READ UP ON YOUR LOCAL LAWS REGARDING POOLS AND FENCING BEFORE PURCHASING!

Swim Spas
An alternative to traditional pools, a swim spa has unlimited potential for fitness, swimming family fun and relaxation in one space-saving footprint. The starting price point for a quality swim spa will begin around $20,000, with additional options available that include an underwater treadmill, aqua bike, resistance bands, Bluetooth sound systems, fitness apps and more. Total cost will be dependent on options selected as well as brand, model, and size. Swim spas range from 12' to 20' in length and can vary from around 6' to 8' wide. Various depths are also available.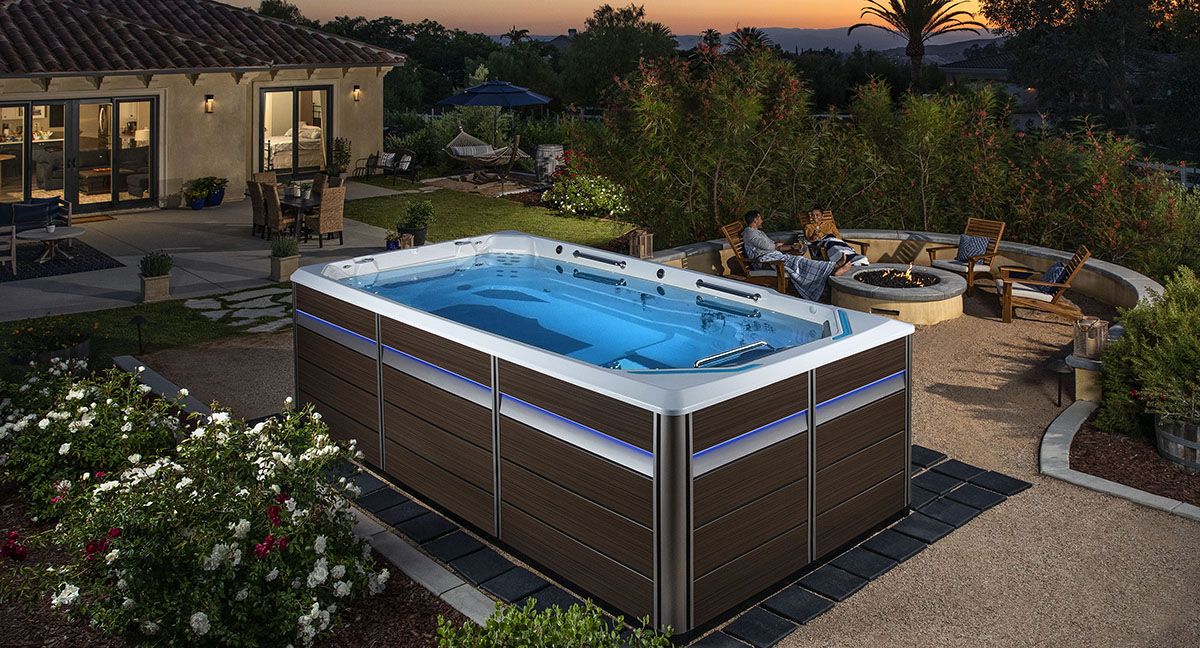 Despite the smaller footprint, swim spas offer many benefits. They provide swim-in-place technology, the ability to run or walk with a treadmill addition or excise with resistance band or an aqua bike. You'll also feed your emotional well-being by enjoying time with your family and friends and the ability to simply relax.

Swim spas also have a lower amount of maintenance required. With a constant cover, you are not always having to remove unwanted debris. Many swim spa owners choose their model because it looks clean in their backyard, allows for other space and it is cost efficient. Additionally, a swim spa can be used year-round. Heating a swim spa, with its smaller footprint, can be less than half the cost of heating a traditional pool, especially in the winter months.

Factoring in Size
Yards are getting smaller and smaller. Larger pools can overrun your yard and give you less breathing room. For most homes, swim spas are a more ideal choice in terms of space and allowing areas for your lawn, gardening, gatherings, and outdoor games.

Think About Maintenance
Larger, traditional pools are going to have a more rigorous level of maintenance due to the sheer volume. Annual chemical costs, utilities and man-hours can quickly add up when maintaining a traditional pool. While swim spas are not without their own upkeep, the lower volume of water and constant cover, when not in use, provide for simpler and less expensive maintenance.
Home Entertainment
Another pool option is going to a local public or private club pool. With that option, you can have membership fees and have deal with packing essentials, travel, and shared use. You're also relying on others to properly maintain the pool with a high-level of use. Having a swimming spot - whether inground, above ground or a swim spa - right in your own backyard is without a doubt a wonderful connivence.
Seasonal vs. Year-Round Use
Most traditional pools are only going to be available for season use. The months you can use it are weather dependent, which can vary year-to-year. You'll also incur time and expense in winterizing the pool for those months you can't use it. A swim spa can be heated and used year-round. Regulated temperature means you don't have to lose what you're paying for a good chunk of the year. Continue your exercise routine, enjoy hydrotherapy, let the kids have fun and relax no matter what season it is!

Installation
For any pool options, preparation will be required. A sturdy, level surface will be necessary. With inground pools, you'll also have a depth clearance in your yard to dig the needed space. This step can have a long preparation process. With above ground pools, you'll also need to check for underground piping, drainage or wiring that the pool cannot go above. This can also be a factor in where you'll place a swim spa, but the footprint needed will be smaller. With a swim spa, you may already have enough space on an existing patio, or a concrete pad may need to be added. Once you have the area will the swim spa will go, you'll also want to factor in getting the unit to the desired space. Typically, this can be done with a standard delivery crew trained to deliver the swim spa, but occasionally a crane may be necessary. While that may be an added cost if needed, crane costs are reasonable.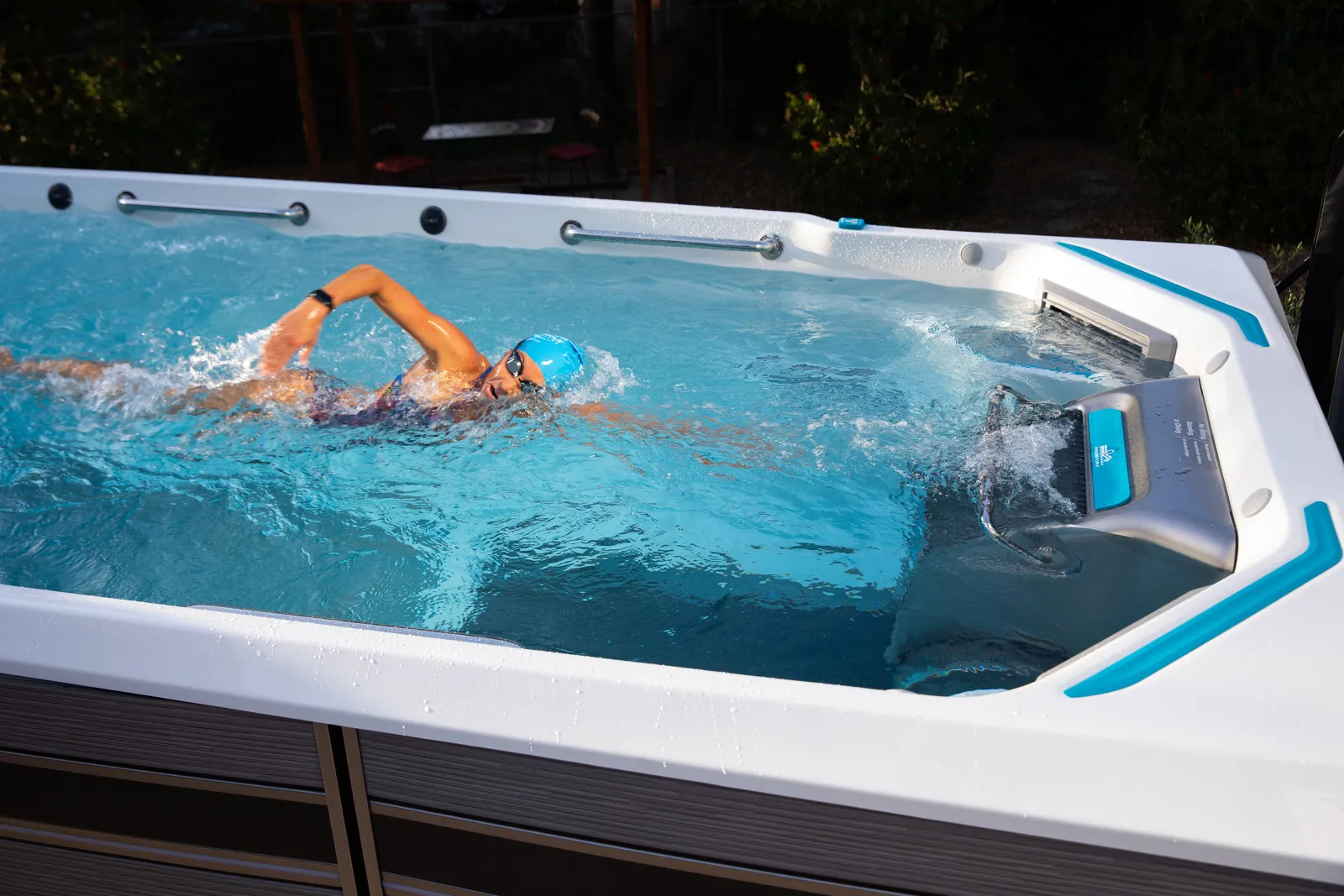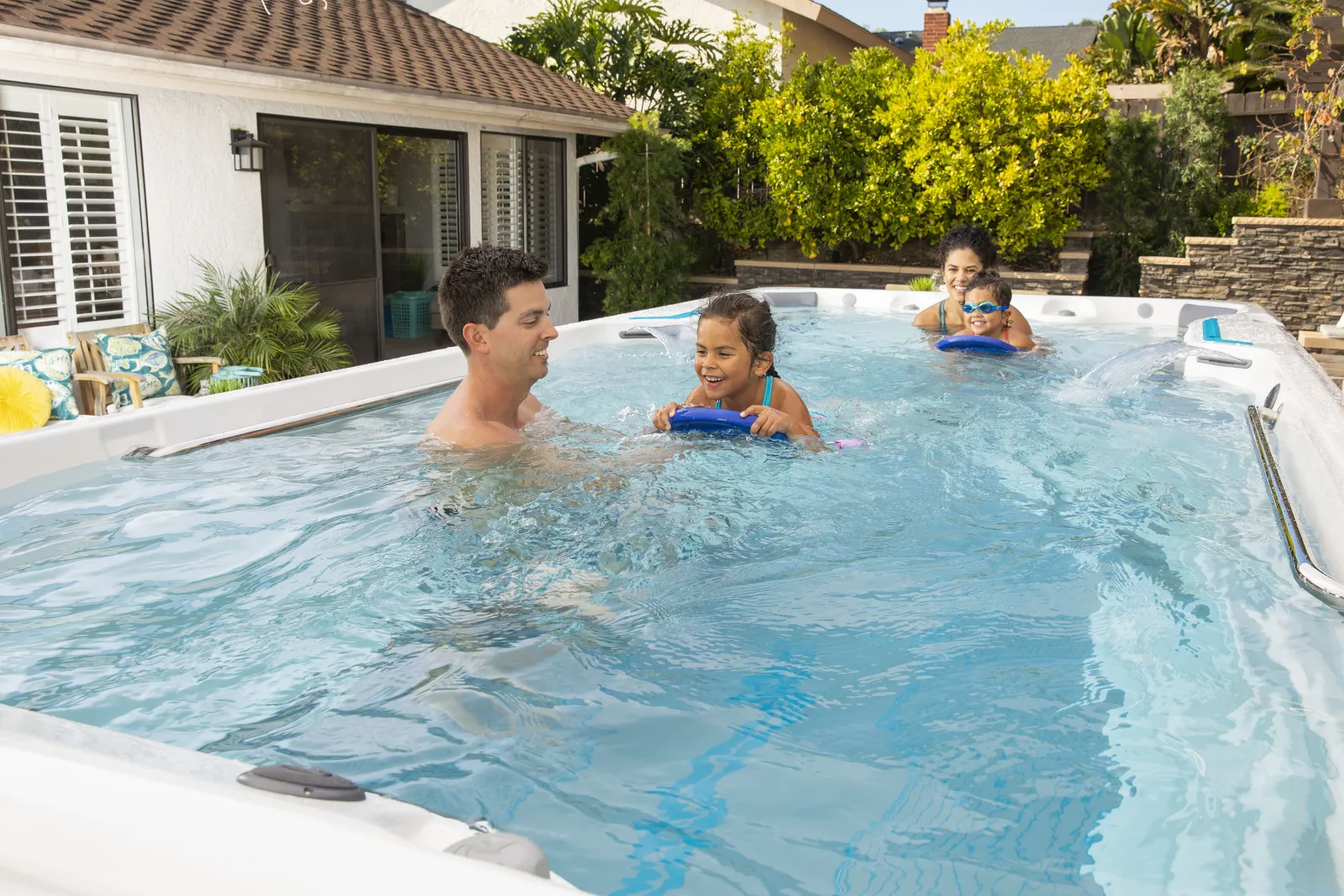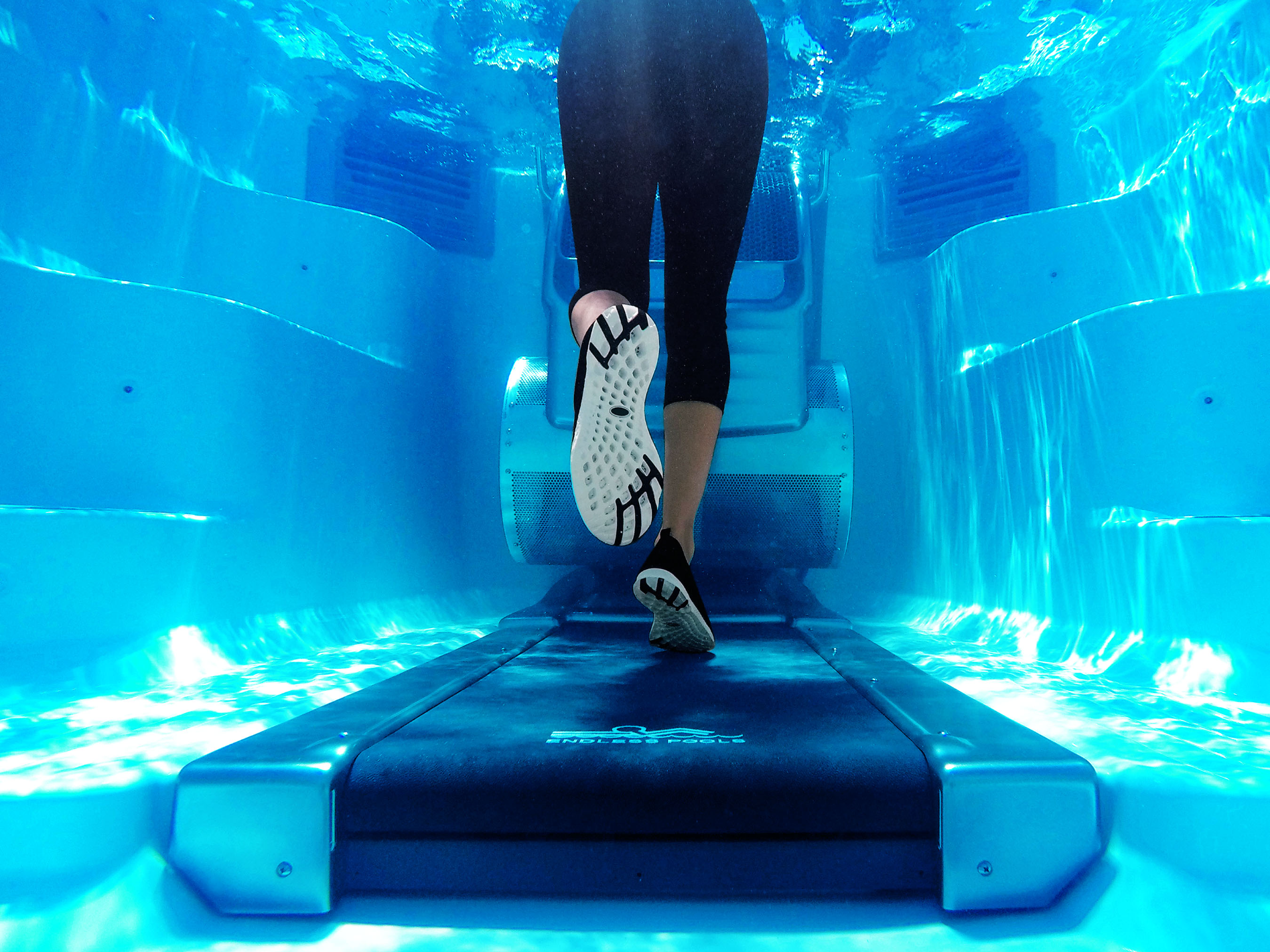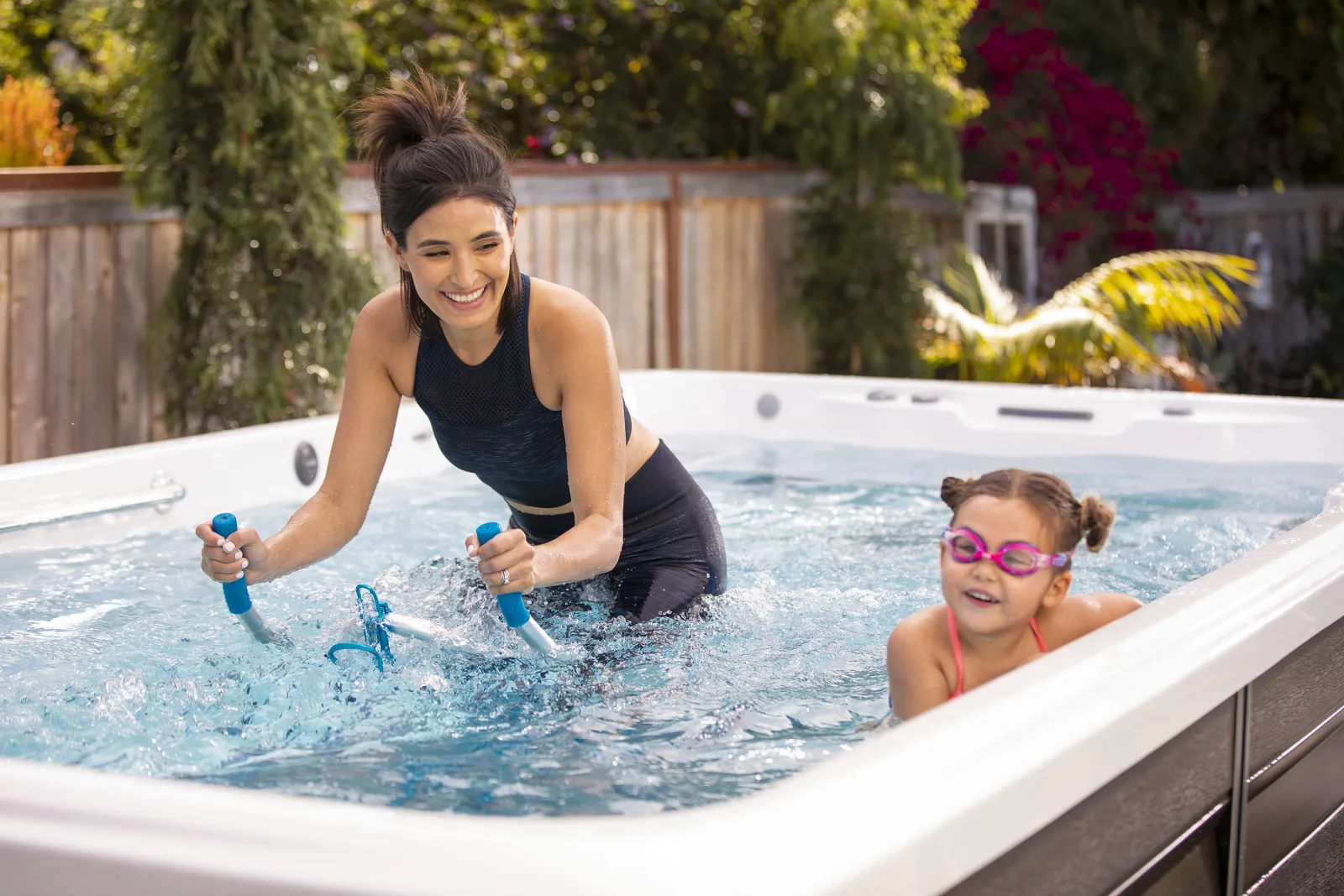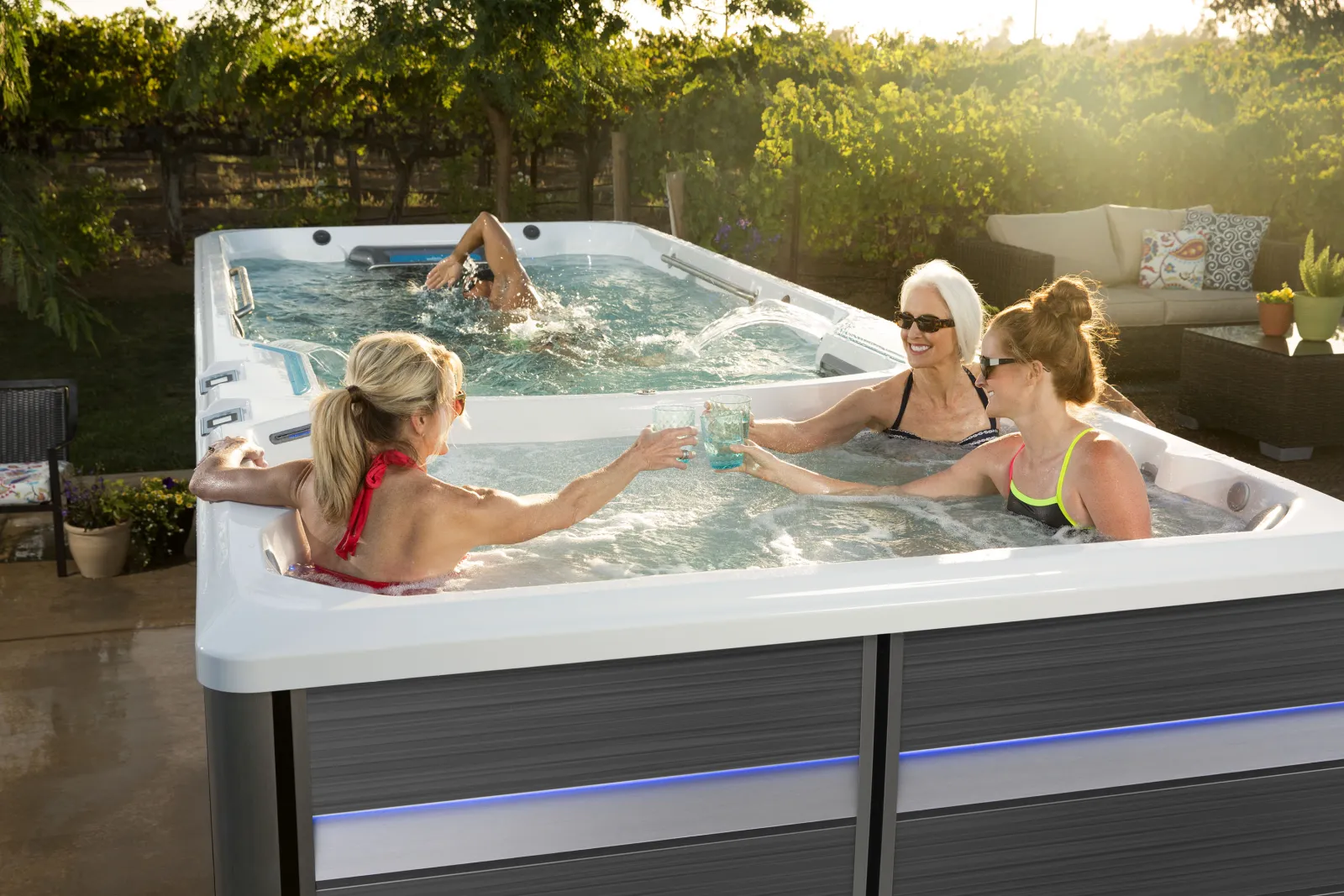 Enjoy Your New Pool
Hopefully this article helped shed some light on some the different factors to consider when purchasing a pool for your home. While traditional inground or above ground pools have been the older norm for an at-home swimming experience, those options may no longer be the best option for you. A smaller footprint swim spa with superior swim-in-place technology can provide the same fun with family and friends while also providing many other aquatic and cost-saving benefits.
Georgia Spa Company proudly carries Endless Pools swim spas. Endless Pools sets the standard in compact pools and aquatic fitness technology. If you're ready to explore swim spa options for your backyard, we invite you to visit a Georgia Spa Company location near you. We have six showrooms located in Kennesaw, Alpharetta, Buford, Athens, Augusta and Newnan. We will be glad to answer any additional questions you may have, and even set you up for a test swim if interested!