TradeCertified Spa Dealer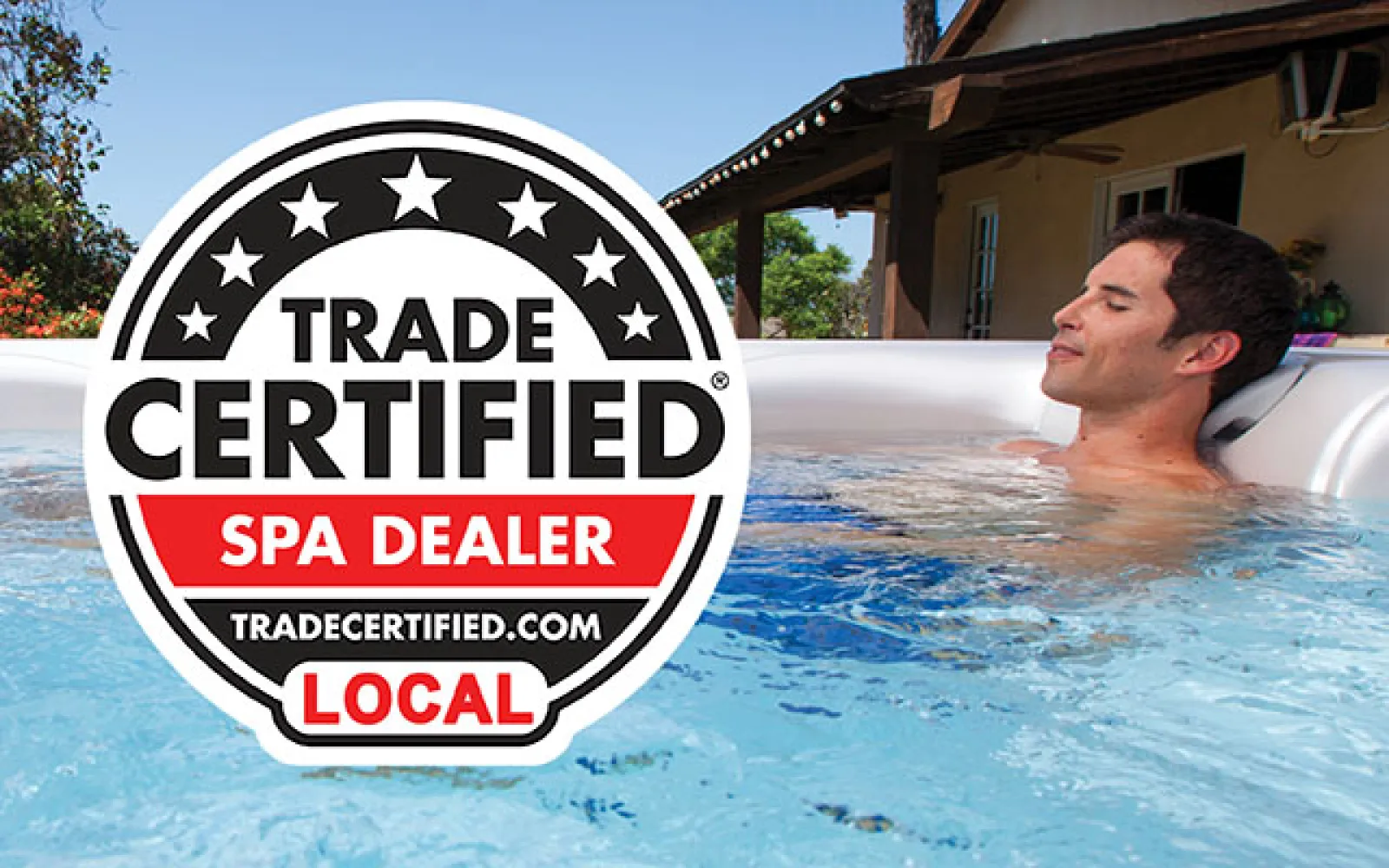 TradeCertified
Spa Dealer
Georgia Spa Company is one of only two TradeCertified spa dealers in Georgia and has earned the coveted distinction every year since 2011.
TradeCertified status represents a commitment to excellence and is awarded based on a company's continued demonstration of responsible and honorable business practices. Winners must follow a strict set of criteria to ensure they among the best companies in their industry and community.
Learn More about the TradeCertified Program
To learn more about the TradeCertified program, please visit their website.
The Georgia Spa Difference
Why is certification important?
Knowing whether or not a business is certified is one of the most important considerations you should make when purchasing from or hiring a local business or trade professional.
Any business can tell you they have the best products and services. Any business can tell you they have hundreds or thousands of happy customers. But how often are those claims truly substantiated?
The TradeCertified service helps consumers evaluate the merits of local businesses, and the certified distinction is based on independent, audited criteria related to sales, service, operations and customer satisfaction. Consumers who buy from or hire a TradeCertified business can do so knowing they are purchasing and investing with confidence.
Georgia Spa Company's Commitment to Excellence
After just seven short years in business, Georgia Spa Company met the rigorous certification standards to earn the TradeCertified recognition for the first time in 2011 and has done so every year since proving our longtime commitment to excellence. Local consumers have consistently rated Georgia Spa as their top choice when they need a hot tub or hot tub repair provider. Citizens of our community can take pride in knowing locally owned Georgia Spa is rated as one of the best in North America and used the best practices in the industry.
Georgia Spa is just one of two hot tub retailers in the state of Georgia to earn TradeCertified recognition. It is one of many awards and recognitions the company has earned throughout its history.
Awards & Recognition
View the awards and recognition we have earned throughout our history.