Georgia Spa Company transitioned to an Employee Stock Ownership Plan (ESOP) business on May 2, 2023, and immediately following the announcement of the change, the new owners, Georgia Spa's nearly 90 employees, participated in their first Gives Back charity event, a bike build benefiting the Boys & Girls Club of Winder Barrow County.
"We have been extremely blessed as a company, and giving back to our community will continue to be a focus for Georgia Spa now that we are all employee-owners," said Josh Kemerling, Georgia Spa Company's Chief Executive Officer. "The bike build was a fun, interactive way for our team to begin taking ownership of the Gives Back initiative."
A total of 20 new bikes were built by Georgia Spa's new employee-owners, and a select group of students from the Boys & Girls Club of Winder Barrow County were on hand to receive them. In addition to the bikes, each recipient will receive an inspirational drawing and letter with words of encouragement from the teams that built each bike.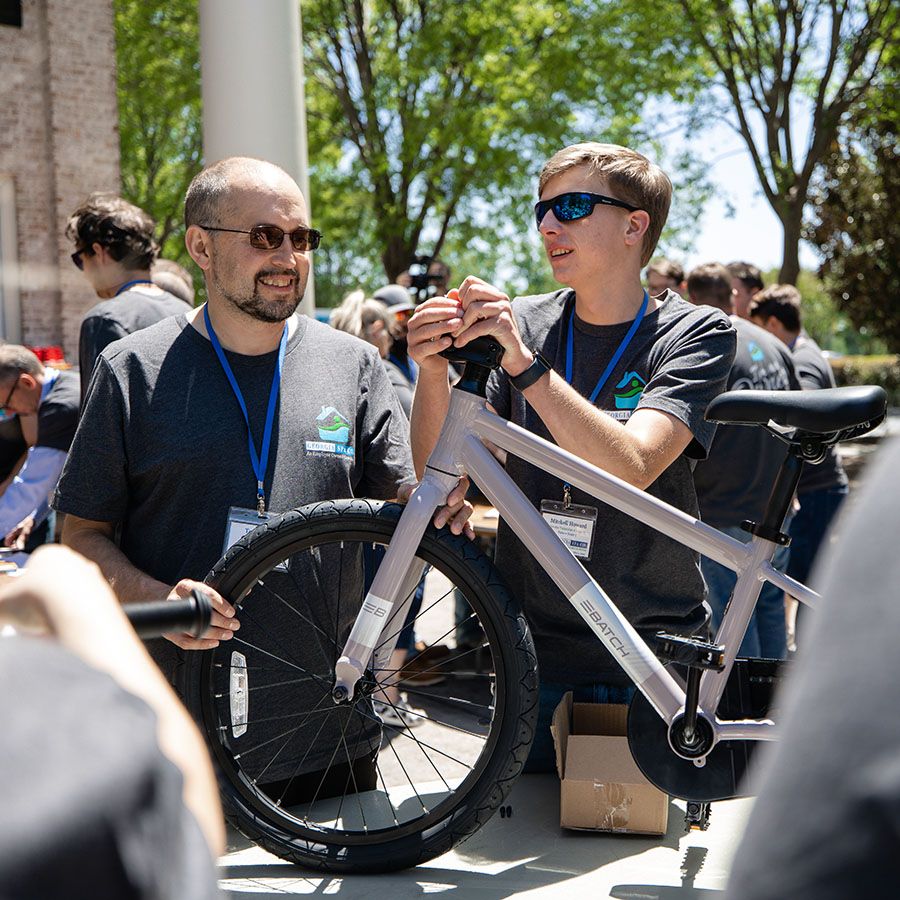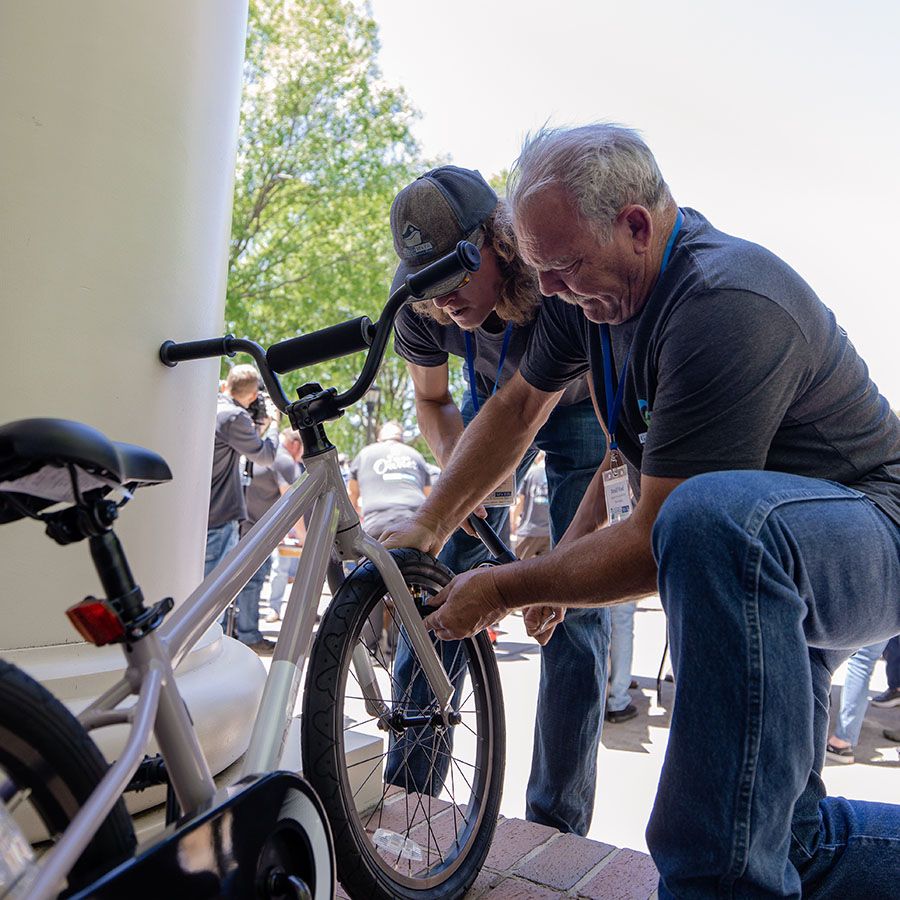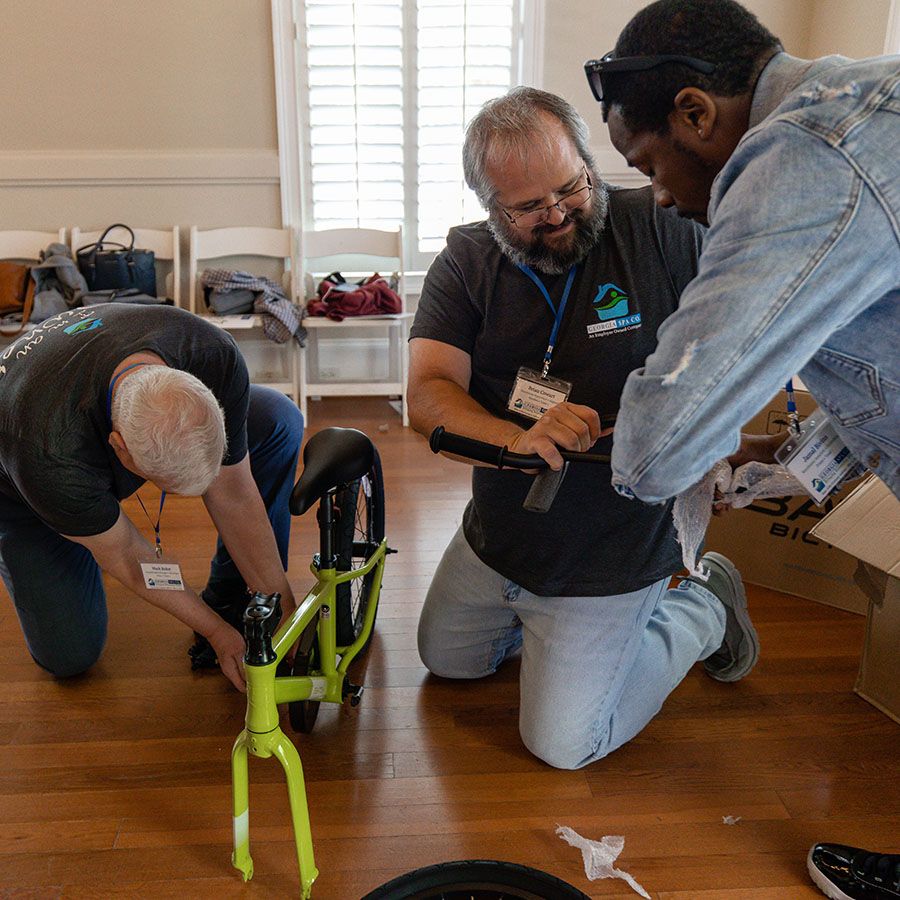 While assembling the bikes, Georgia Spa's employee-owners also participated in several team-building activities including a rock-paper-scissors tournament, ping-pong ball toss and pencil catch among others. After a group photo with the Boys & Girls Club representatives, both Georgia Spa and the students took part in one more challenge, where each person had to attempt to move a cookie from their forehead to their mouth without use of their hands.
"Simply a wonderful day all around," said administrative assistant Stephanie Campbell. "First, finding out we are now employee owned. All the activities were very entertaining, and it was amazing to see the kids receiving the bikes."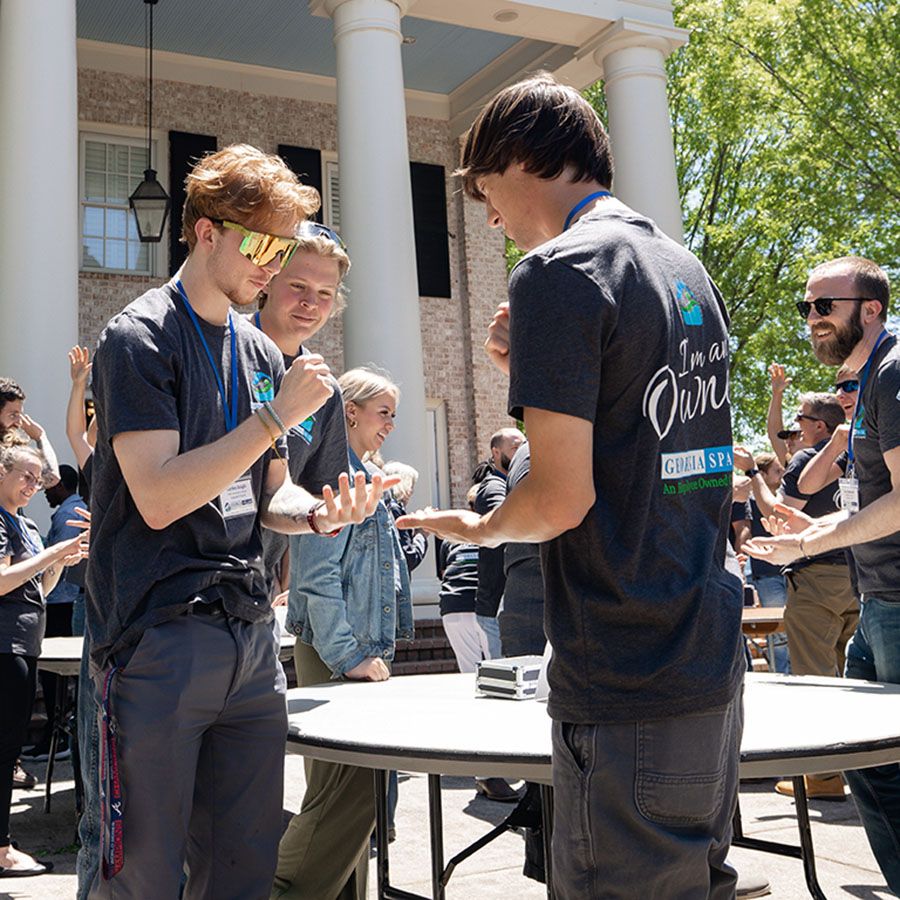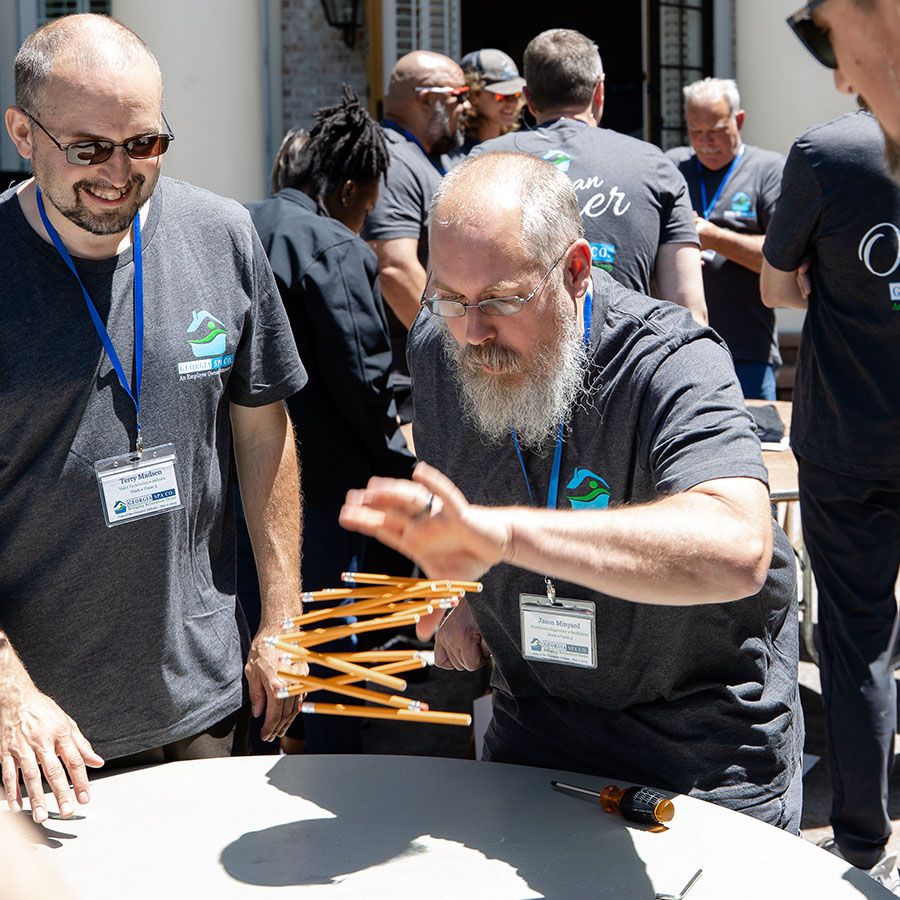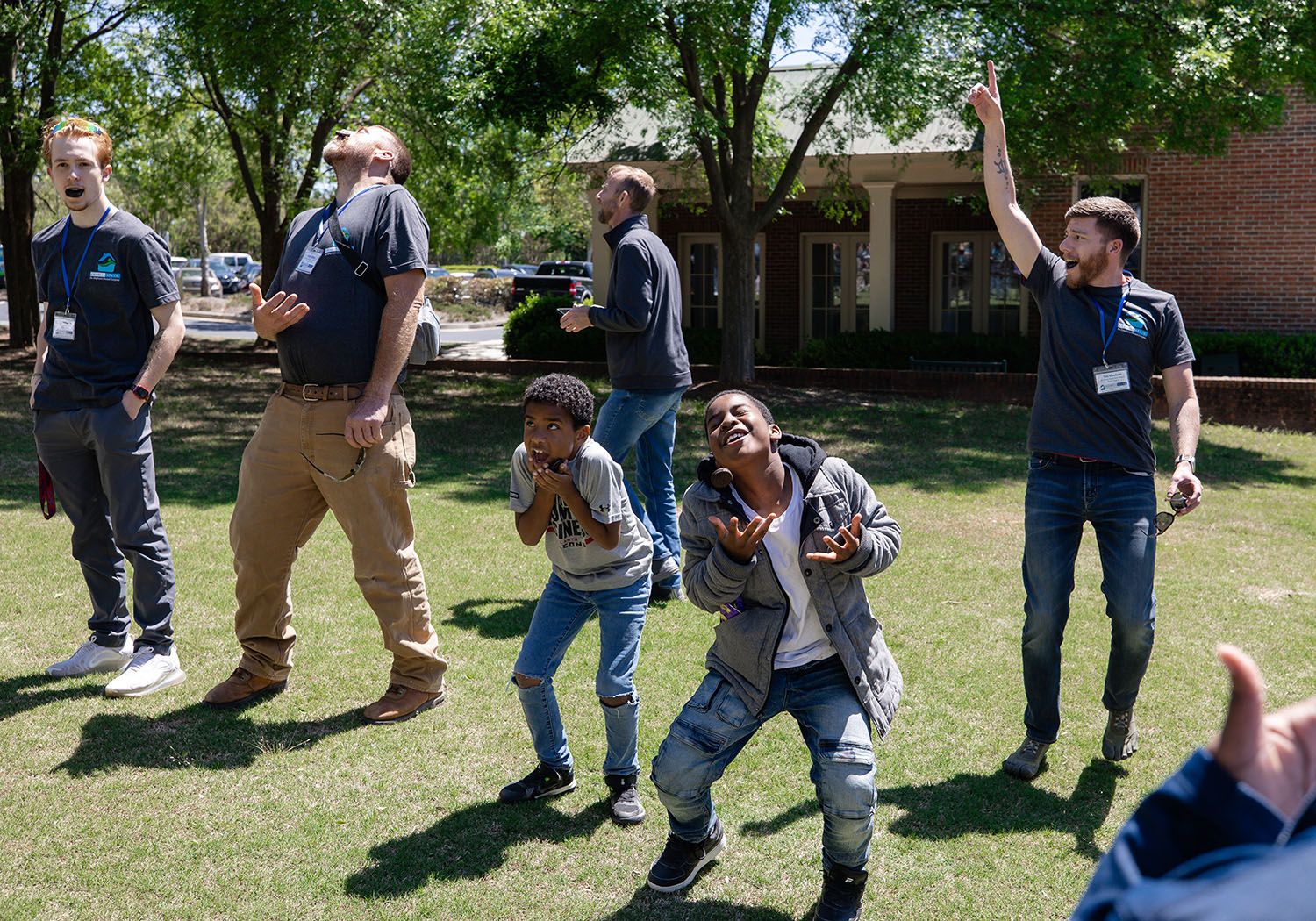 The bike build is part of a larger Georgia Spa Gives Back effort underway during the second quarter of 2023. In April, Georgia Spa partnered with Hot Spring Spas in a sponsorship of Denim & Diamonds, a fundraising event benefiting Lake Oconee Academy. Additionally, a portion of proceeds from the entire quarter will go to supporting Adventure Bags, the Boys & Girls Club of Winder Barrow County, Camp Twin Lakes and the Grant Boys Honey Bee Foundation.
About the Georgia Spa Gives Back Program:
The Georgia Spa Gives Back program is a charitable giving initiative focused on giving back to different organizations and deserving individuals around the state of Georgia. Through the program, Georgia Spa selects a charity or cause to sponsor and donates a portion of our proceeds from a given month or quarter to that organization. The Gives Back program also oversees employee/dependent scholarships and local sponsorships and fundraising opportunities. It also champions an annual Hot Tub for a Hero, which awards a new hot tub to a very deserving recipient from the military or a service field.