The Georgia Spa Gives Back program has named Officer Michael O'Brien of the Kennesaw Police Department its Hot Tub for Hero Public Safety Worker recipient.
Officer O'Brien was surprised with the announcement on Thursday, December 29, at the Kennesaw Police Department.
As the Hot Tub for a Hero recipient, Officer O'Brien received a
Hot Spring
Flair equipped with a FreshWater Salt System and Bluetooth audio system. Additionally,
Gravitt Electric
provide the electrical setup and
Spain & Sons Construction
provided $1,000 in concrete work.

In 2022, Hot Tub for a Hero aimed to honor a Public Safety Worker and received dozens of amazing nominations for deserving individuals. Every day, these heroes demonstrate selflessness and dedication to serve and protect the public. Georgia Spa Company thanks all public safety workers for their commitment to our communities.

After an extensive review of all nominees, Officer O'Brien's exemplary service and commitment to the community propelled him into being selected as the Hot Tub for a Hero winner. Three separate nominations were received for Officer O'Brien from Sergeant Andrew Woodard, Sergeant Philip Stroud and friend David Griffith.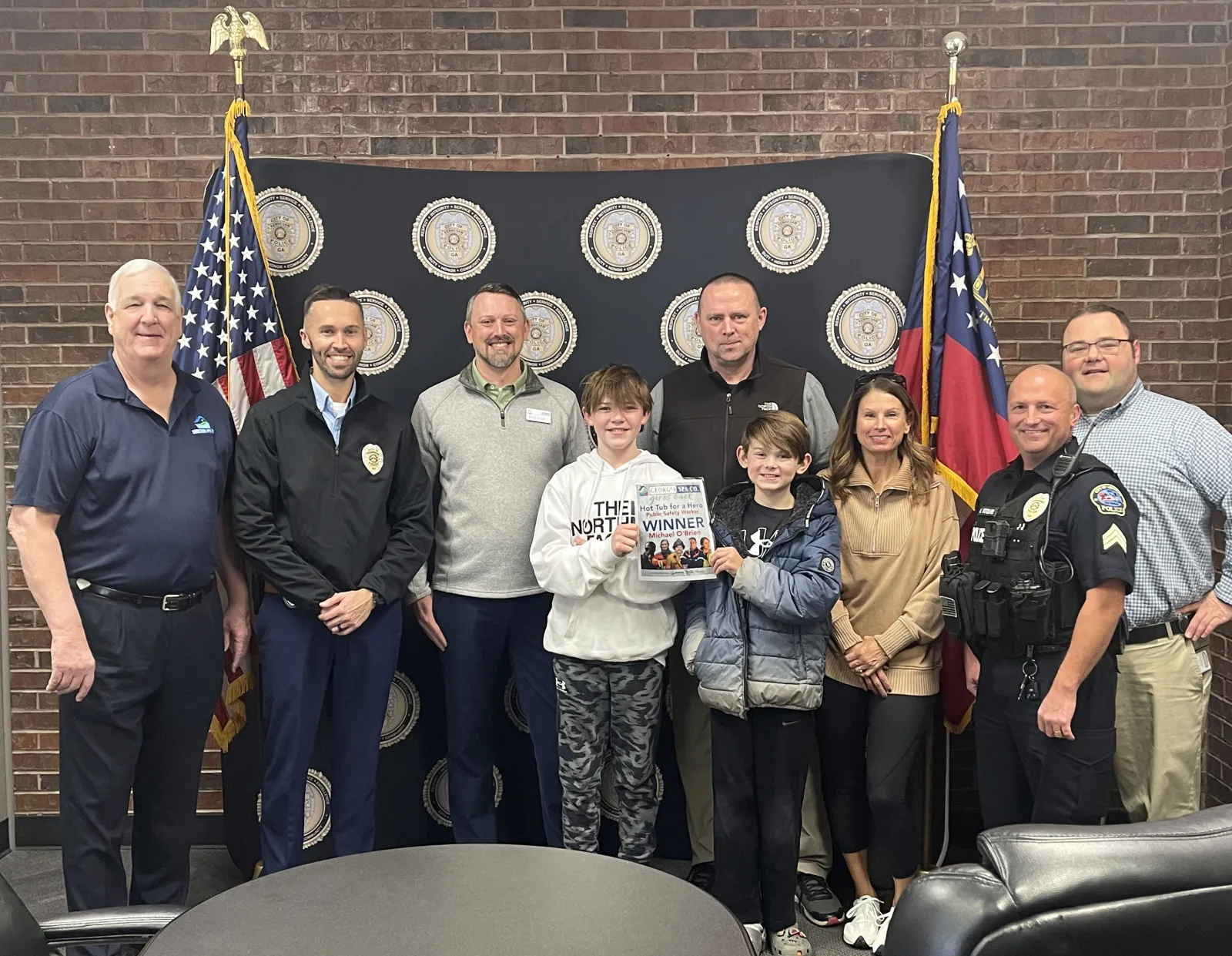 O'Brien moved from New York to Georgia and originally worked for the Cobb County Probation Office before joining the Kennesaw Police Department in 2010. A decorated officer looking to do more for the community, O'Brien founded and built up the Community Incident Response Foundation with the mission to respond to communities facing crisis. The non-profit organization, now known as ServeComm, facilitates people helping people to offer a hand up to make communities whole again.

"Officer O'Brien has a calling to go where the need is, and he heeds the call in practical, heroic ways," said Griffith.
ServeComm operates 100 percent from donations and corporate sponsorships to provide disaster response, homeless outreach and community events. Typically, in the first wave of non-government organizations deployed to a disaster zone, ServeComm has mobile units that include showers, washing machines and kitchens. When not responding to national disasters, O'Brien and ServeComm's mobile units aid in providing laundry services, showers, restrooms, and hot meals to the homeless and families experiencing financial uncertainty.


O'Brien and ServeComm's community support has been far reaching in just a few years of operation providing support in many cities after a variety of disasters. Most recently, O'Brien traveled to Buffalo, New York, to aid following the deadly winter storm in December 2022. The organization's efforts also include but are certainly not limited to response to tornados in Nashville and Chattanooga, Tennessee, and Newnan, Georgia, flooding in Kentucky, and post-hurricane support in Louisiana and North Carolina.

"Officer O'Brien and his foundation has served so many people of our local community as well as people all over the east coast and southeast," said Sgt. Woodard. "Officer O'Brien has been a great asset to the Kennesaw Police Department, but also an even greater asset to our community."

In 2021, Officer O'Brien suffered a work-related shoulder injury which required surgery and placement on light-duty status. During his recovery, O'Brien has continued to run his foundation.

"Due to Mike's selflessness of always wanting to help people, I wanted to nominate him for his amazing program because it would give back to a hero that could really use it to rehabilitate his injury," said Sgt. Stroud.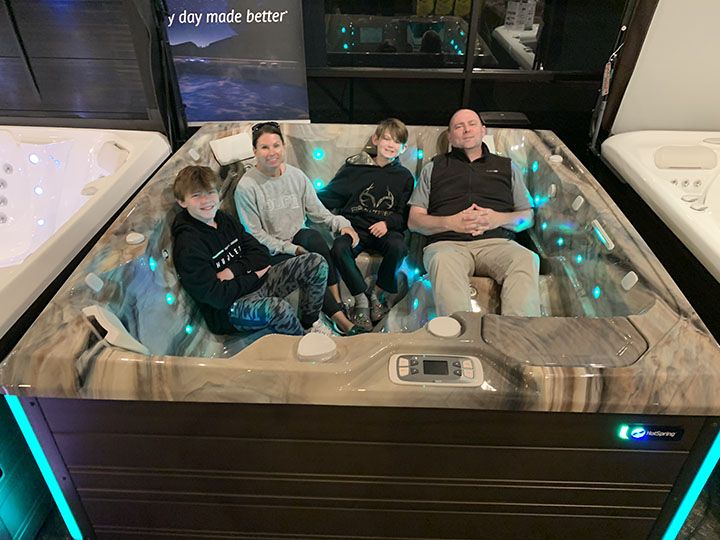 The Georgia Spa Gives Back program is a charitable giving initiative focused on giving back to different organizations and deserving individuals around the state of Georgia. Through the program, Georgia Spa selects a charity or cause to sponsor and donates a portion of our proceeds from a given month or quarter to that organization. Hot Tub for a Hero: Public Safety Worker will be supported by a portion of proceeds from the fourth quarter of 2022.

An initiative of the Georgia Spa Gives Back program, Hot Tub for Hero was launched in 2019 and has previously recognized three outstanding recipients. Military veterans, Command Sergeant Major Joshua Coble and Captain Jonathan Davis of the United States Army, were recognized in 2019 and 2021, respectively. In 2020, nurse Tori Mendelsohn was acknowledged for being a hero as a frontline worker in the healthcare industry.