Why Comfort
is important to you in a hot tub
Designing a spa for Pure Comfort® is about more than just making you feel good. It's about helping you relax completely, putting you in a place where you can leave stress behind and recharge.

Key Comfort Features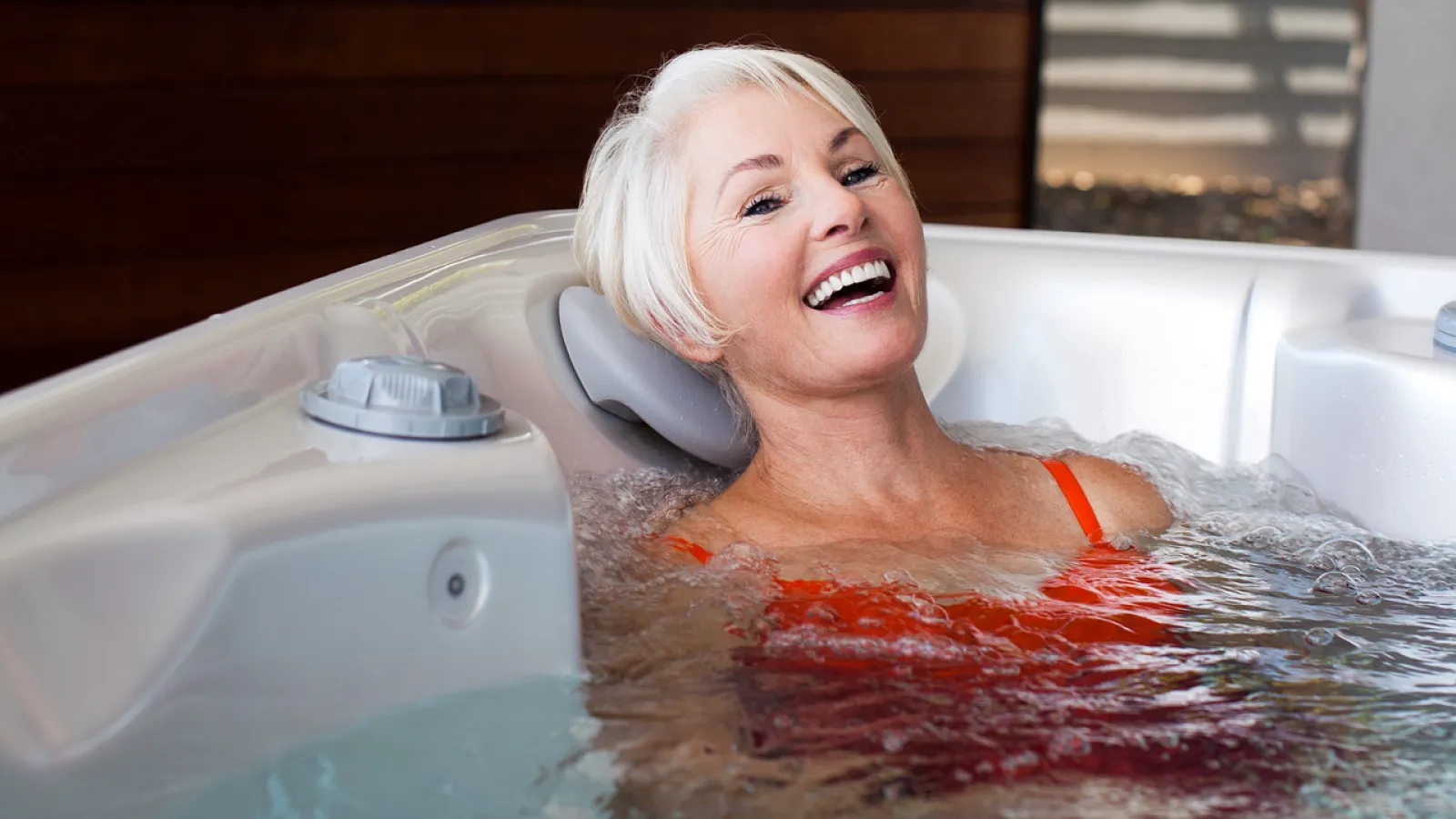 Ergonomic 
Seating
Our designers have created ergonomically sculpted seats that comfortably cradle you, decompress your spine, and keep you aligned. Combined with the buoyancy of the water, the seat's design releases pressure off parts of the body that are under stress all day.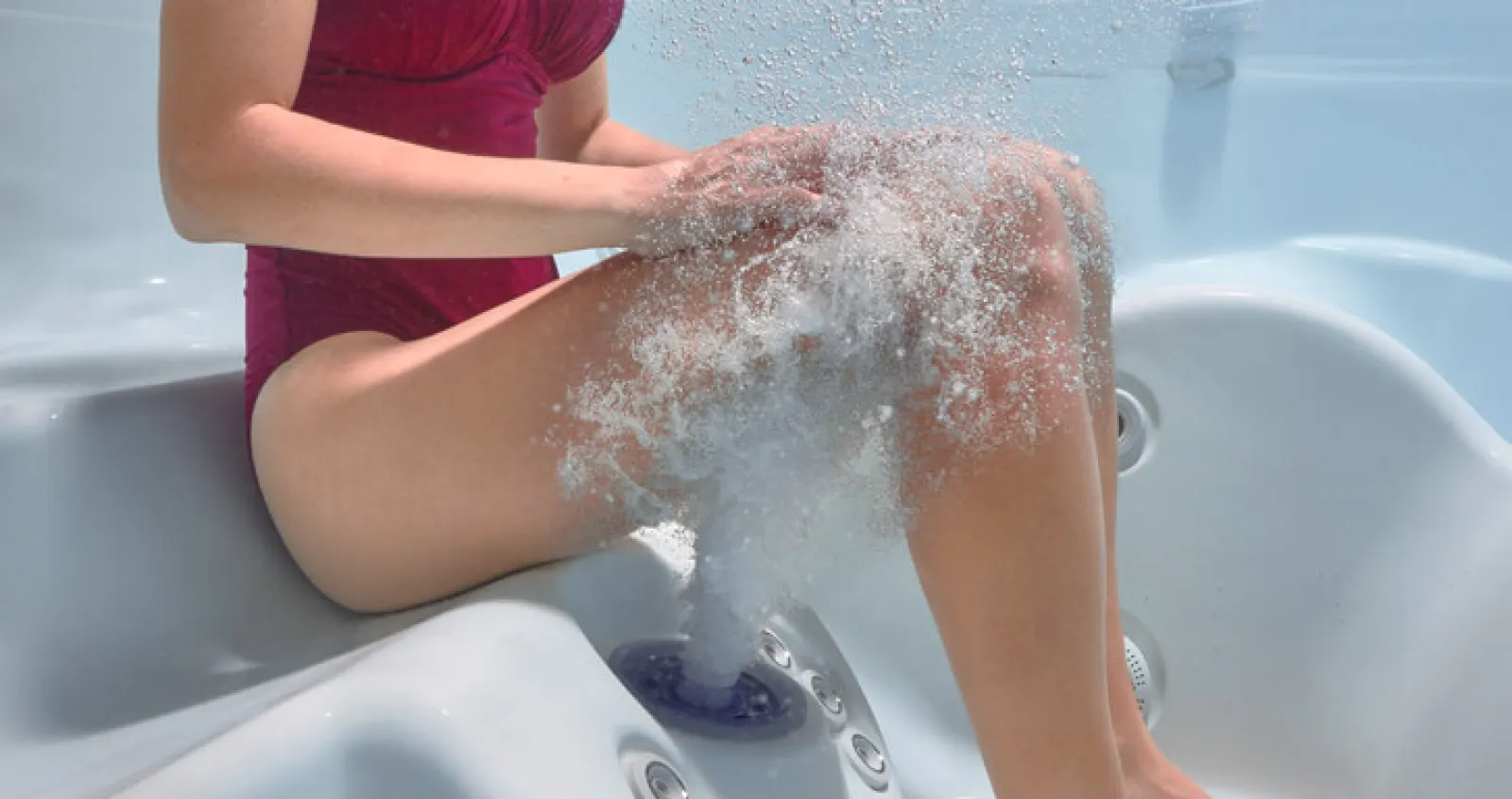 Personalized Massage
Easily direct or increase water flow to the seats you choose with the diverter valves located around the Utopia® and Paradise® Series spas. Adjust the strength and flow of many individual jets to your preference by simply turning the air valves or outer ring around individual jets.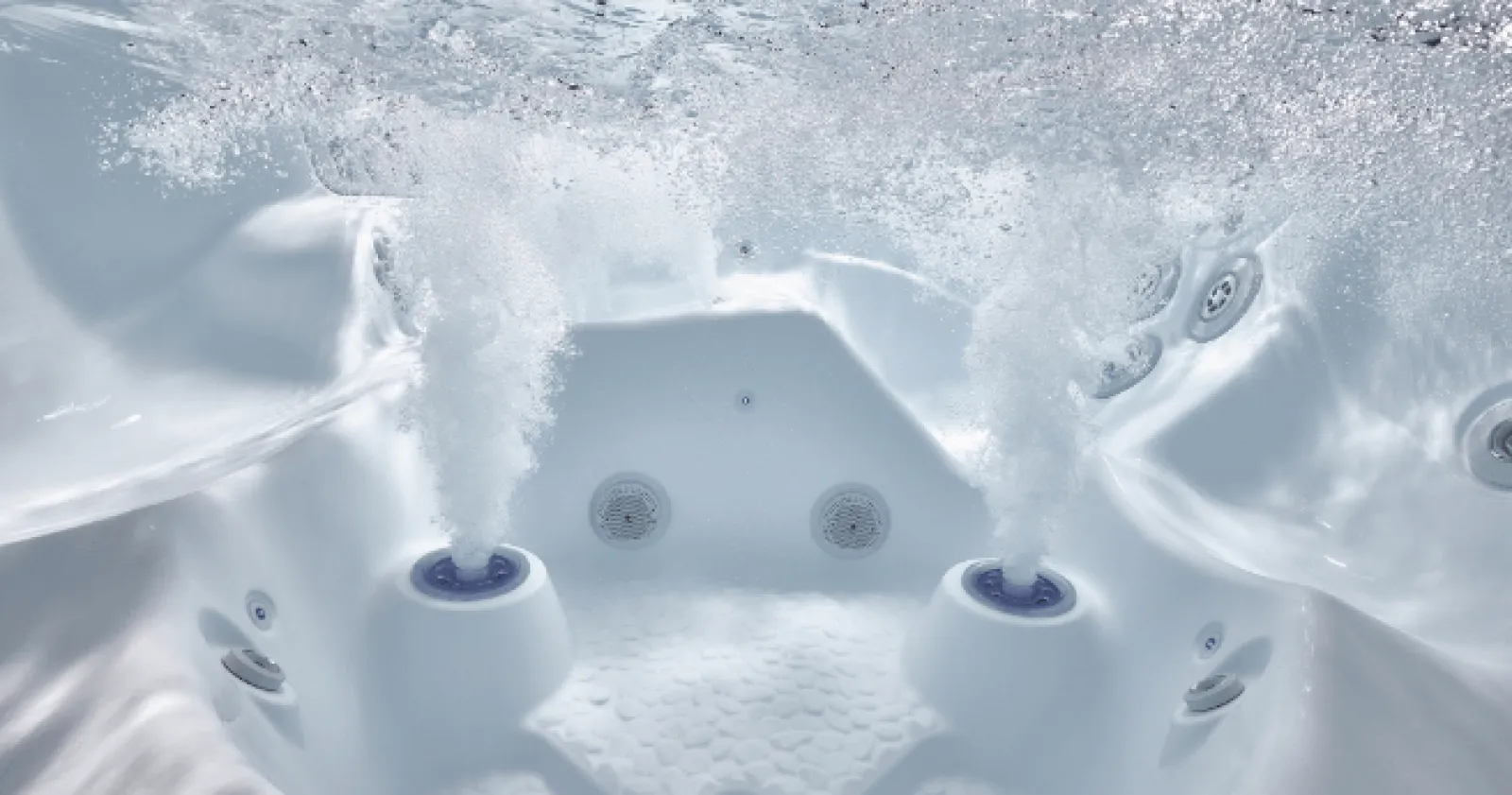 Jets
A Caldera spa is carefully and purposely designed with a variety of jet types, strategically placed to deliver just the right type of massage right where it's needed—whether it's your aching lower back or the soles of your feet.

Hot Tub Circuit Therapy®
Designed for Total Body Restoration
When you workout in a gym with a personal trainer, he or she will create a plan that moves you from station to station with different exercises to give you a balanced, full-body workout that emphasizes all major muscle groups.
Each seat or position in a Caldera spa provides a deep massage to a different muscle group. As you move from seat to seat, jets focus on those groups, one at a time, including your neck and shoulders, the large muscles of your back, lower back, hamstrings, calves and feet.
Rotate through the circuit for total-body restoration, or just concentrate on the areas that need the most attention. A Caldera spa is yours to personalize as you see fit.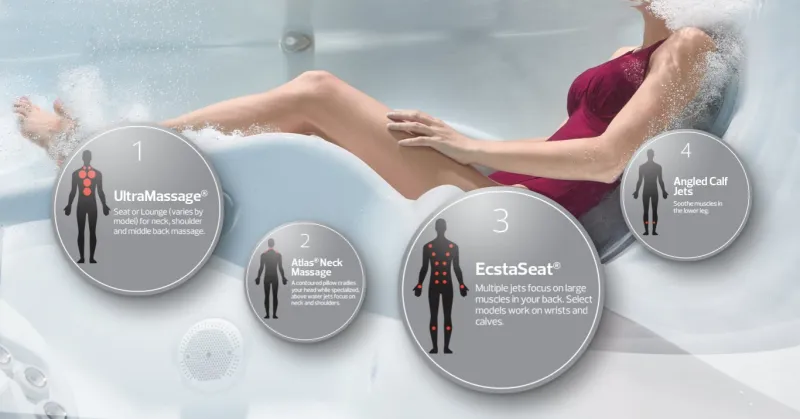 UltraMassage®

Seat or Lounge (varies by model) for neck, shoulder and middle back massage.
Atlas® Neck Massage

A contoured pillow cradles your head while specialize, above water jets focus on neck and shoulders.
Ecstaseat®

Multiple jets focus on large muscles in your back. Select models work on wrists and calves.
Angled Calf Jets

Soothe muscles in the lower leg.
Additional
Features
Lighted Assist Bar
A carefully placed, lighted assist bar helps to make getting in and out of the spa effortless and safe.

Pillows
Sit back and let soft, contoured pillow cushion your head in comfort.

Foot Ridge
The unique Foot Ridge® supports your heels as powerful jets provide a reflexology-type massage to revive your tired feet.

Style
Our hot tubs are known for their elegant, organic style with fluid lines and sculpted jet recesses.

Get Pricing
Your privacy is important to us. We will not share your information with anyone.
We will periodically contact you with exclusive promotional offers and product news.
You may unsubscribe at any time