Caldera® Spas Performance
Why Performance
Matters To You
We believe that performance-based design involves both the materials used to construct our spas and the efficiency, power and durability of the components that run them.

Easy Water Care
Our mission is to help you enjoy the wellness benefits of regular hot tub use by making water care easy. With Caldera® spas, you have access to clean, healthy water without handling chemicals, and you can enjoy sparkling water whenever you're ready for a soak.

FreshWater® Salt System
Our unique and patented design automatically generates chlorine from salt, keeping water clean and fresh up to 3x longer than any other system. After all, your spa should take care of you, not the other way around. This easy-to-use system is available on all 2019 and newer Utopia® and Paradise® Series spas.
FROG® Water Care
FROG brand sanitizing systems feature pre-filled cartridges for no mess, no guess and no stress hot tub care. Available on all Vacanza Series Spas.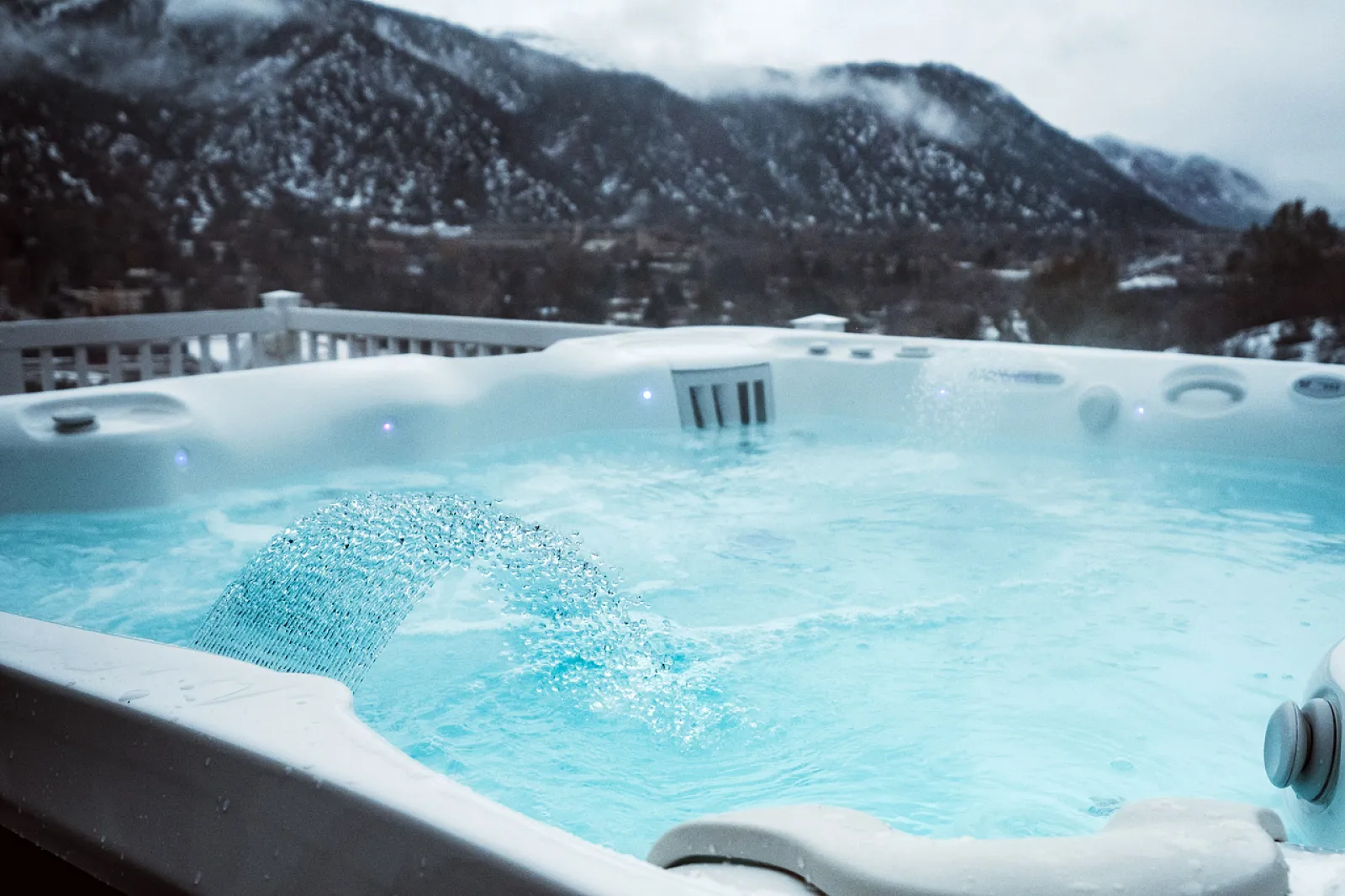 Save Energy, Save Money
We're committed to energy-efficient design as a way to save energy and save you money on operating costs. From our innovative FiberCor® insulation to our highly efficient EnergyPro® system to custom-fit covers, a Caldera spa meets the most stringent energy efficiency standards established for portable spas. And that saves you money.

Additional Features
Simple Operation
The Advent® touch screen control panel gives you intuitive control of spa functions right at your fingertips. All Utopia® Series spas feature a secondary control panel, allowing you to operate the spa's lights and jets from multiple seats.
Powerful Massage (When Needed)
Sometimes, you want to feel a gentle flow of water. But when you need a deep massage and the wellness benefits it offers, a Caldera Spas pump is designed to provide it. We make sure it's easy for you to customize your massage so that it works specifically for you.

High-Quality Components
Heaters, pumps, and other components are designed so they're more efficient, robust, and longer-lasting. A GFCI protected sub-panel is also included with each model with the exception of the Tarino™, Celio™, and Aventine®, which come standard with a GFCI power cord.

Get Pricing
Your privacy is important to us. We will not share your information with anyone.
We will periodically contact you with exclusive promotional offers and product news.
You may unsubscribe at any time