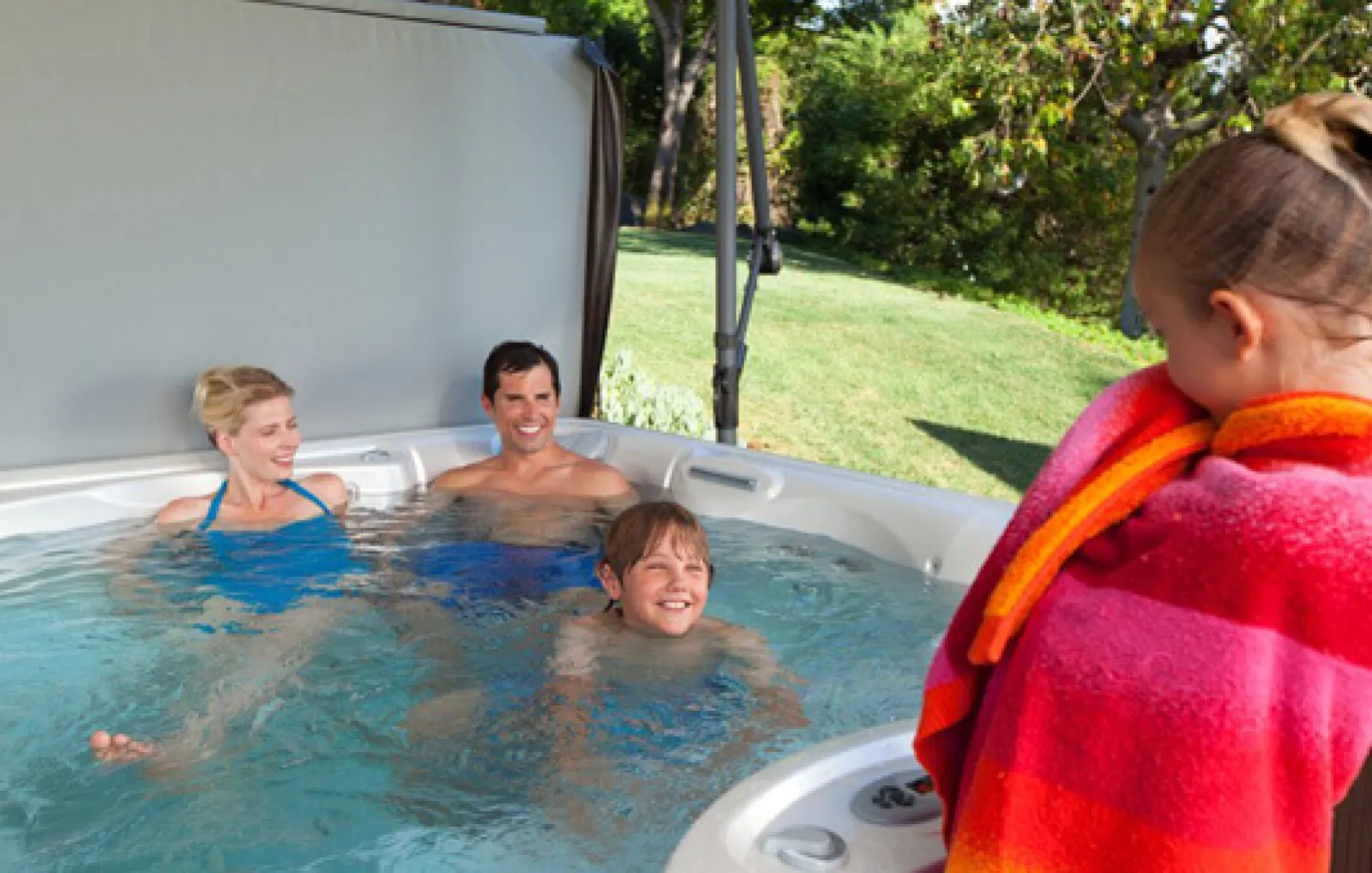 UpRite® Cover Lifter
The UpRite cover lifter is ideal for limited clearance applications, such as if your hot tub is on a small patio or deck, or under a gazebo. This system allows the cover to fold up behind the spa bar top, requiring just 7" of back clearance and 3" of side clearance.
Not only does the UpRite fit into tighter spaces, it also creates a convenient sight barrier when open, so you can enjoy privacy as you soak in your home spa.

Request More Information
Use this form to request information about any product or service that we have to offer.
Customer service is our top priority. When you request information through our website, we will route it right away to the person from our organization who is best suited to giving you the right answers. We try to get to every request as soon as possible but please allow 1-2 days for responses.