Luxury vs Entry Level Hot Tubs
Overview
Hot tub Brands produce different tiers of hot tubs ranging from entry-level plug and play hot tubs, to ultra-luxurious flagship models, but what's the difference? Energy requirements, efficiency, jet technology, water filtration systems, app connectivity, and many more hidden factors make one hot tub more expensive than another. Let's jump into some of the biggest differentiators you should know about before shopping for your new hot tub.

Salt Water Compatible
Yes
Sound System Available
Yes
Sound System Available
No
Salt Water Compatible
Yes
Sound System Available
Yes
Sound System Available
No
Water Care Options
When it comes to hot tub water care options, there are usually three main options:
Salt Water Chlorine Generators
Ozone Systems
In-line Chlorine or Bromine Dispensers
You will typically find in-line chlorine dispensers in entry-level hot tubs which slowly release a regulated amount of chlorine into the hot tub. This is a tried and true system, but many try to avoid the dry skin and chemical smell that chlorine can cause.
Luxury hot tubs from top brands like Hot Spring Spas will feature saltwater chlorine generator systems which are the industry leading water care option at the moment. These systems generate chlorine automatically from low levels of salt in your hot tub's water. With this method, the FreshWater® Salt System can keep the water in a hot tub fresh and clean for up to a year of normal use, far longer than other systems can.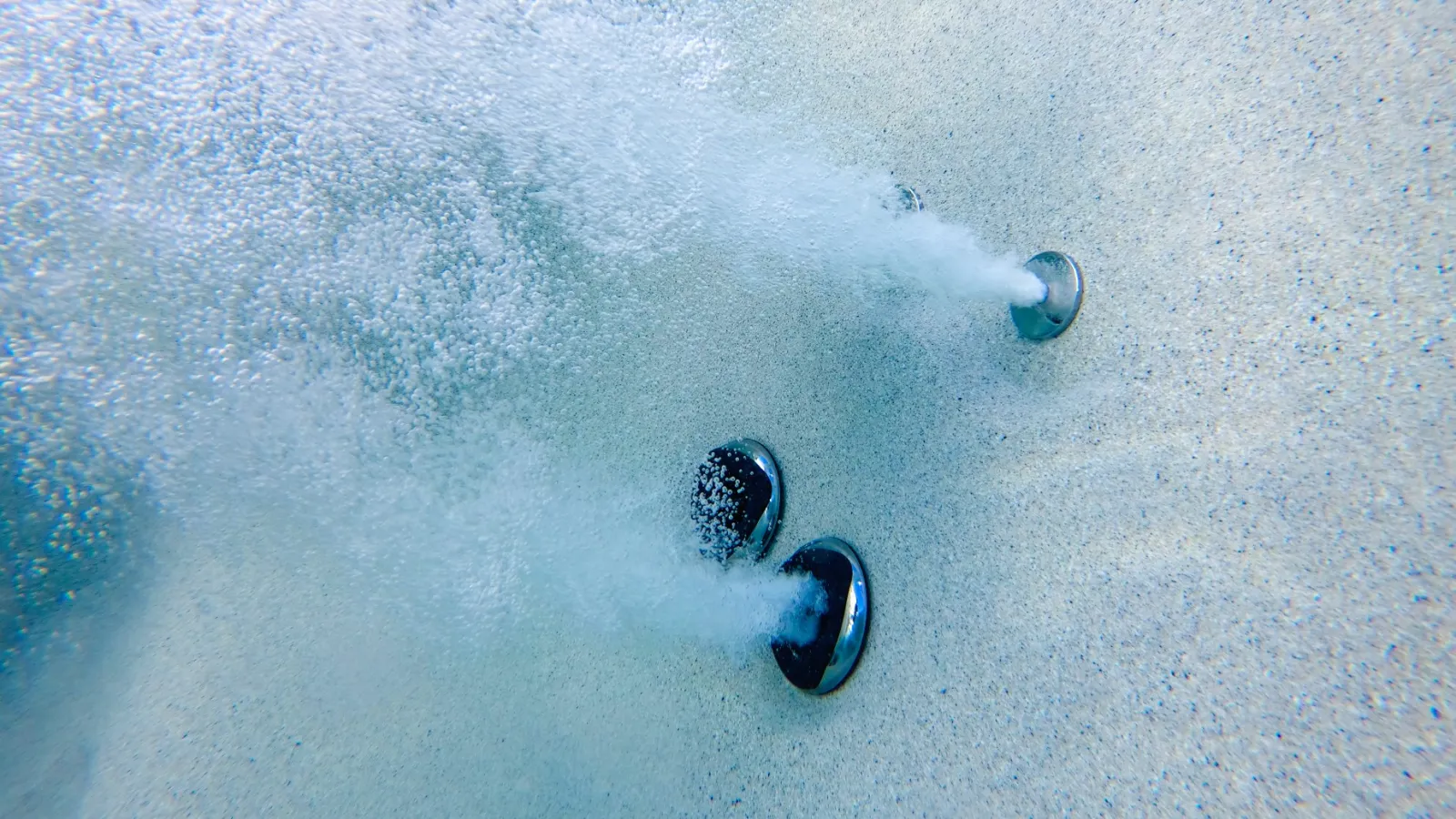 Jet Technology
Jet technology is usually the first difference between luxury and entry-level hot tubs that consumers notice. While entry-level hot tubs can feature foot, back, neck, and hand jets, they are usually simple jets shooting a steady stream of air. Entry-level hot tubs also normally feature a control panel that can be used to adjust jets and cycle through various modes.
Luxury Hot tubs feature full massage systems built into every seat. They feature the latest jet technology such as pulsing jets and even motorized jets that sweep up and down your back. The quantity and diversity of jets in luxury hot tubs are much higher than those found in entry-level hot tubs. Advanced control panels and app connectivity also allow for a greater level of customization when choosing different massage modes.

Heating & Efficiency
Many entry-level hot tubs feature "plug & play" functionality meaning they can be plugged into a standard outlet. Luxury and mid-tier hot tubs have to be hard-wired which requires an electrician. While the ease of installing a plug & play hot tub may be attractive, the low voltage means the heat up time is 2-3 times slower than hard-wired hot tubs. The low voltage also means that there is less power for filters and jets.
The long heat up times of smaller plug & play hot tubs make them less energy efficient than larger more expensive hard-wired hot tubs. More expensive hot tubs also feature better insulation technology in the shell and cover keeping the hot tub hotter with less energy.

Additional Features
Other features to consider when looking to purchase an entry-level hot tub vs a luxury hot tub are the additional features and accessories offered. Most luxury hot tubs come with internal and external adjustable accent lighting and optional Bluetooth sound systems. Luxury hot tubs also offer a wider range of aftermarket accessories and customization options.

Which one is Right for You?
If you are shopping on a budget for a hot tub to fit 1-3 people, and are looking to avoid the need to hardwire your hot tub, a plug & play hot tub may be a perfect choice.
If you are looking for a hot tub to truly change your daily life and become your own personal oasis with full body massage, sound, and accent lighting, then we would recommend spending more to get a mid or top-tier hot tub. These hot tubs have the added benefit of being larger and more energy efficient which makes them perfect for families.
Learn More About Luxury Hot Tubs
With the most advanced salt water system available, advanced jet technology, accent lighting, app connectivity, and sound systems available, the Highlife Series is built to offer its owners the very best hot tubbing experience whenever they need it. Click below to view videos, and learn more about hot Spring Spa's Highlife Series.