The Finnleo NorthStar Outdoor Sauna's simple panel construction makes it easy to assemble in a few hours anywhere you have space — on a backyard patio, poolside, or even under a deck. The perfect complement to backyard living, the NorthStar Outdoor Sauna is easier than ever to use with your smart-phone as a second control. No need to go outside to turn the heater on.
The NorthStar Outdoor Sauna's available dimensions are 4'x6' or 5'x7' with both options having an 89.875" height.
The NSO 46 is compact with only 24 sq. ft. of surface area needed.
The NSO 57 includes an L-shaped top bench with seating for five people, or two people lying down.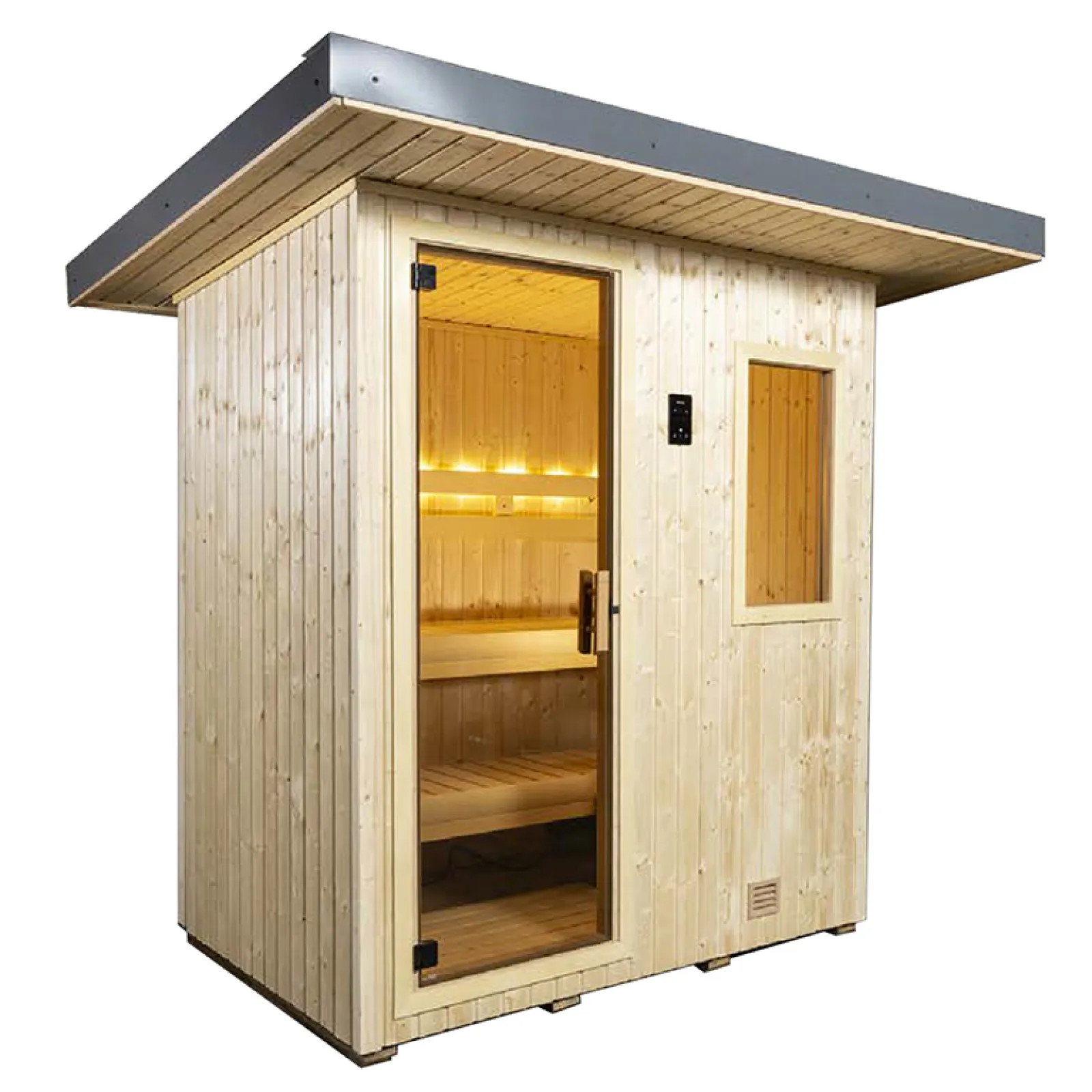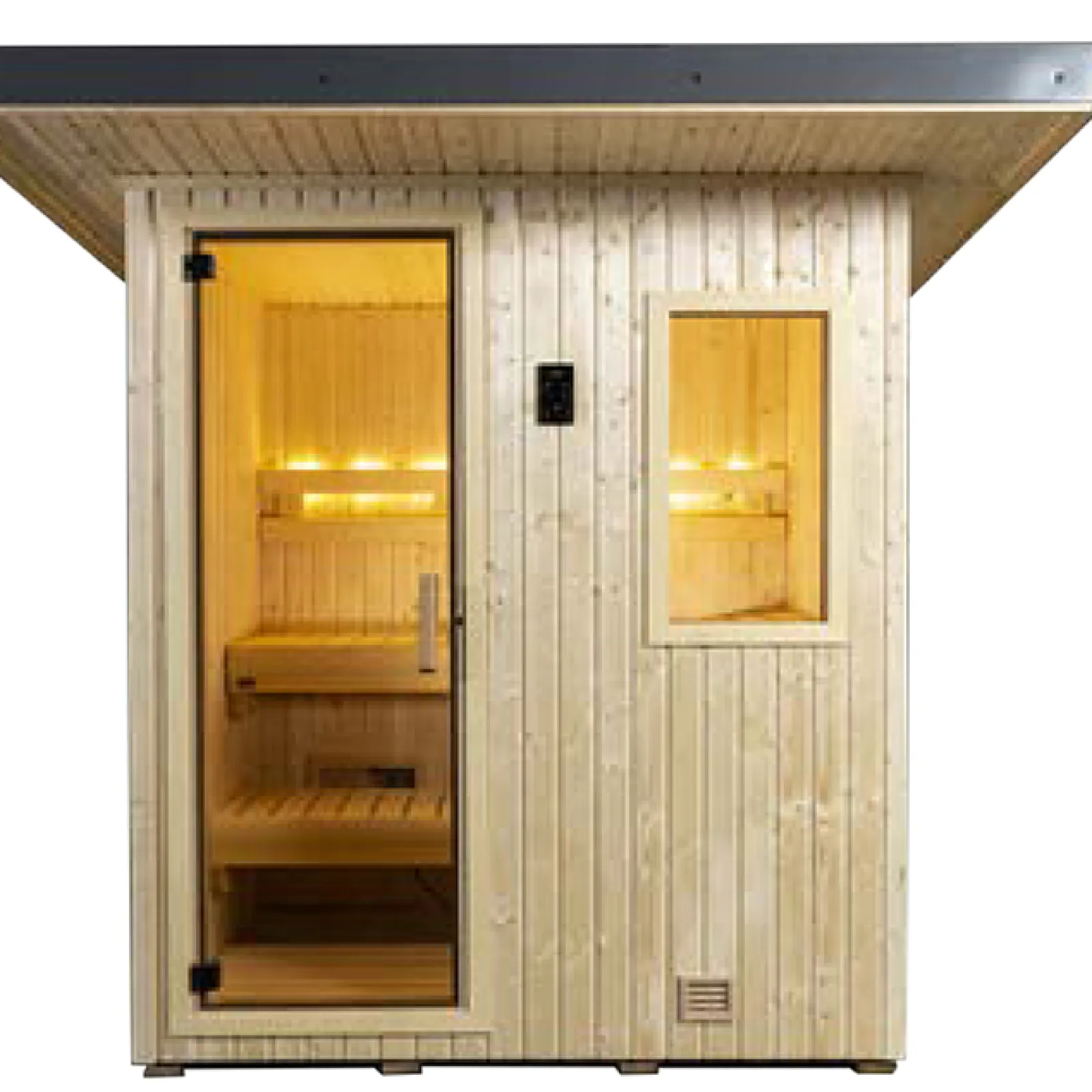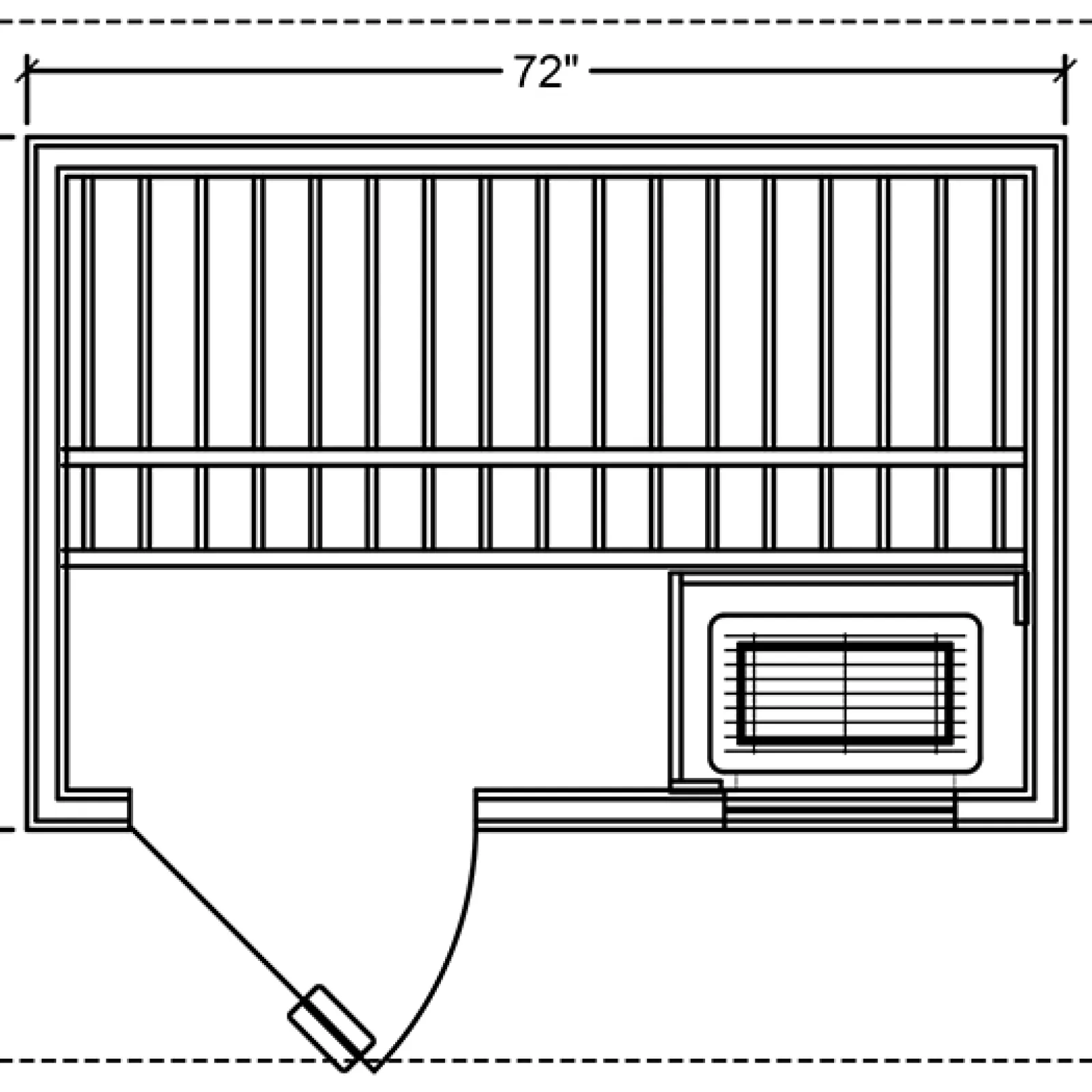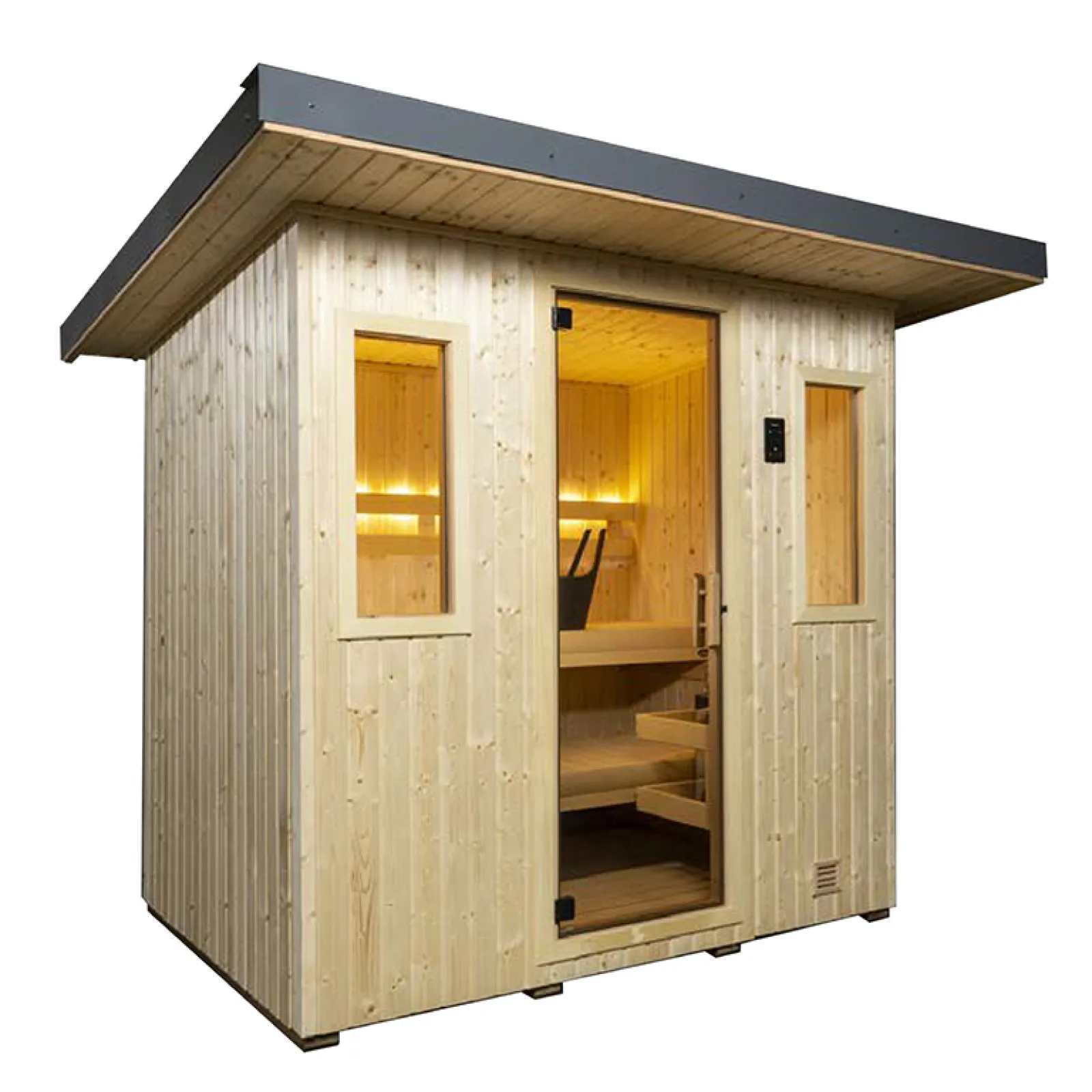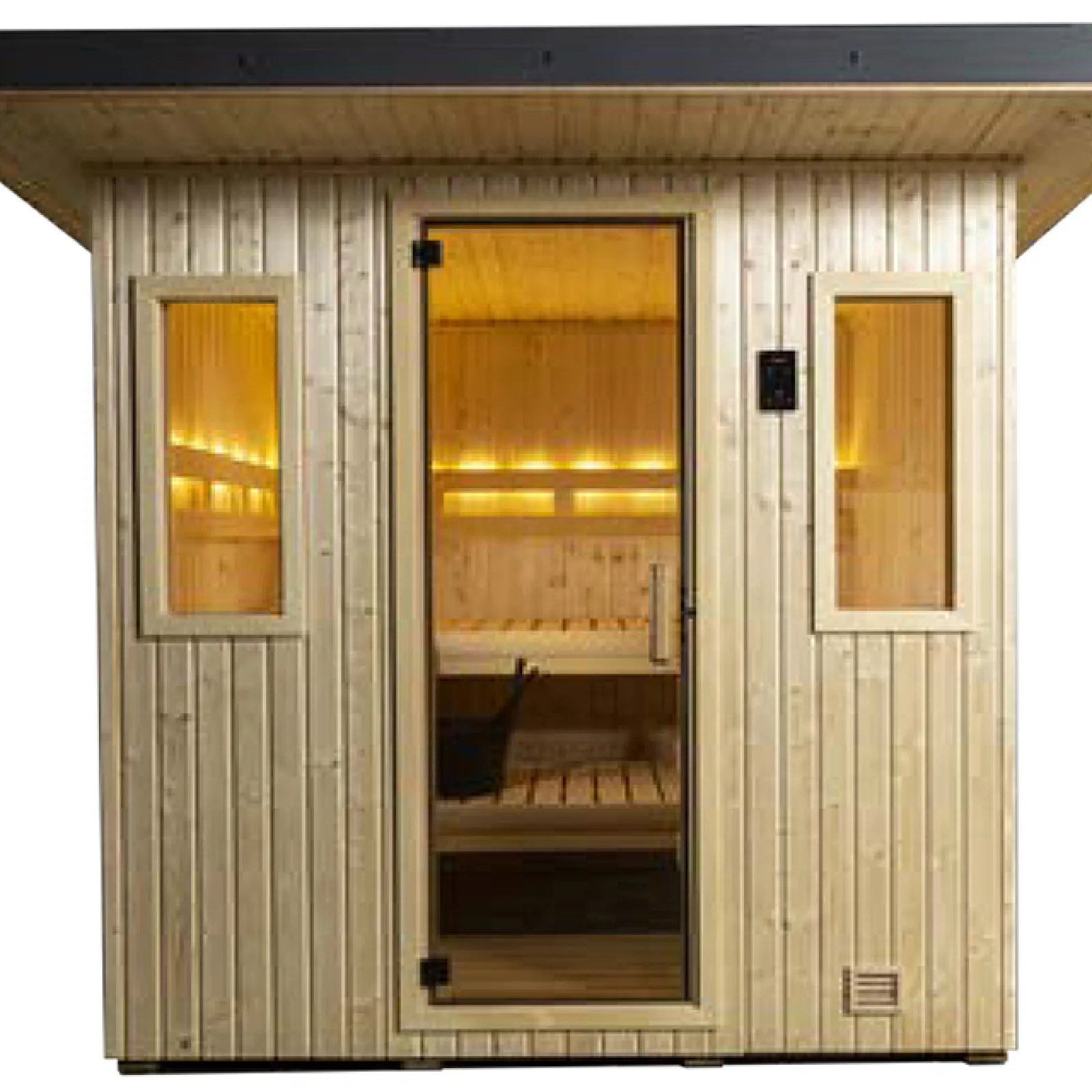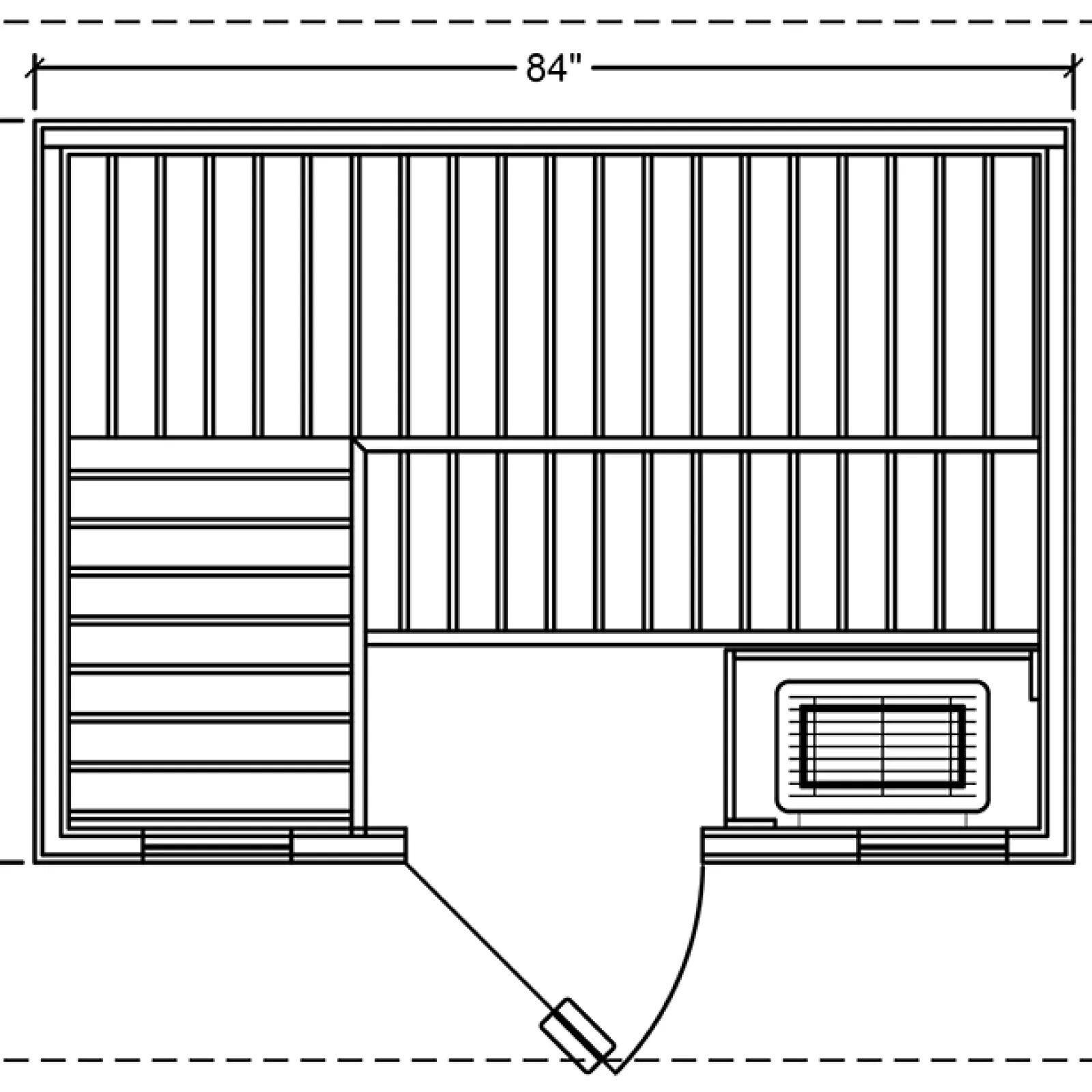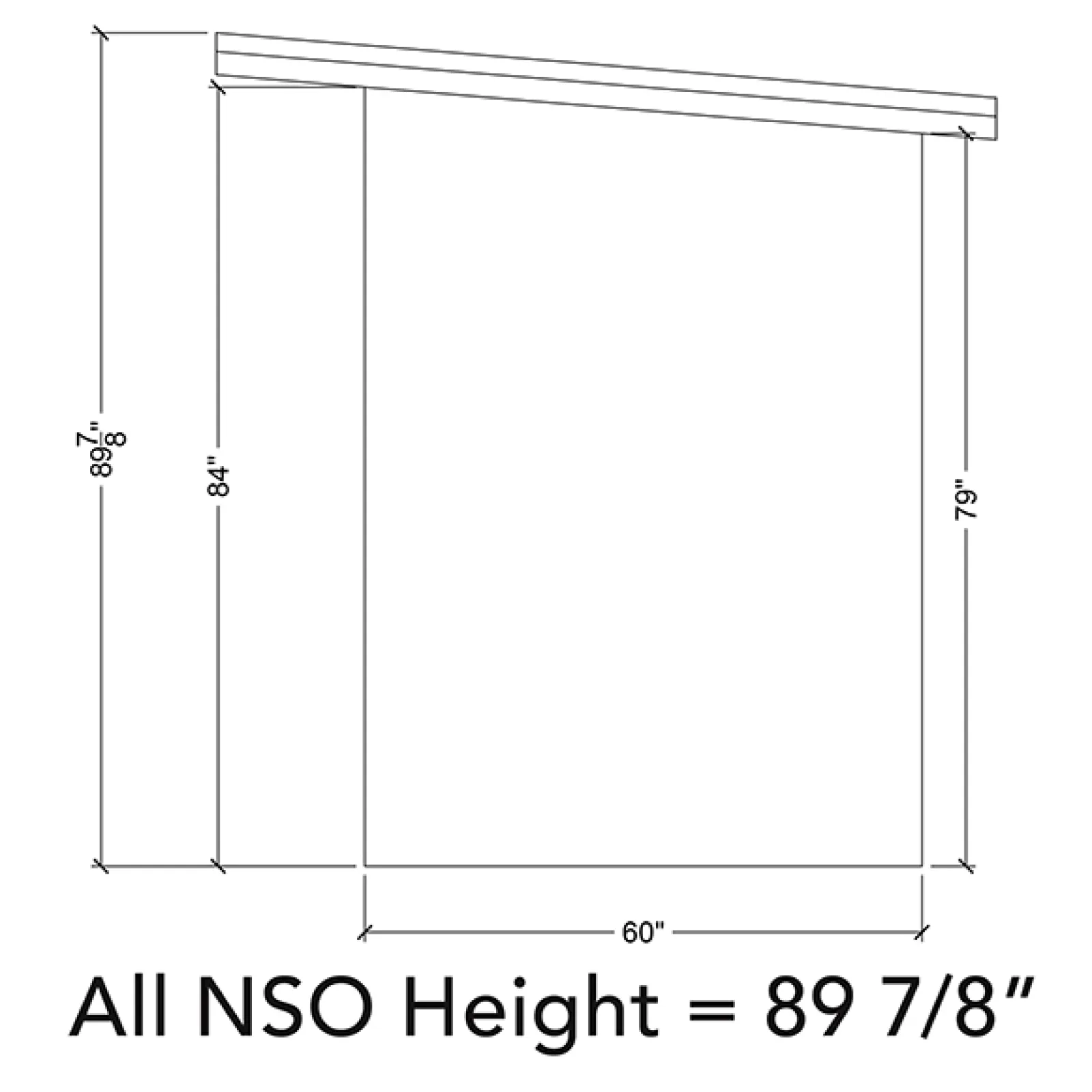 Features & Options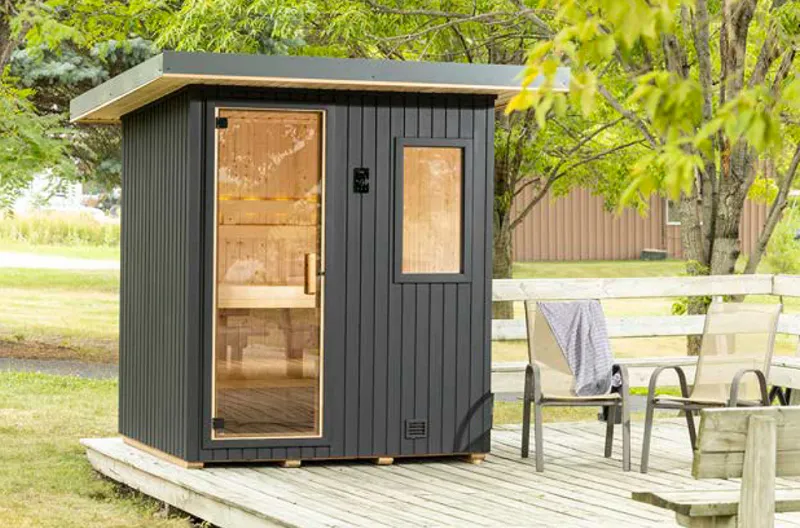 Features

Nordic White Spruce (NWS) interior and exterior
Exterior surface must be painted or stained
Benches, backrests, and all surfaces that touch the bather: Clear Aspen or Abachi
Integral Backrest LED lighting (with RGBW color light therapy)
Heater and control: 4'x6': 4.5 kW Viki heater with SL2 or 5'x7': 6.0 kW Viki heater with SL2
All NorthStar Series includes the SL2 control and mobile app with worldwide functionality
Integral floor with waterproof vinyl surface
Metal roofing standard
All-glass door, bronze tinted glass
Sidelite window, bronze tinted, insulated glass