Should You Buy A Used Hot Tub?
What Are The Pro's & Con's?
The benefits of buying a used hot tub come with a few drawbacks. First off, your choices are limited to whatever used hot tubs are on the market at that time. While you can find what looks to be a good deal on a used hot tub, buying from a dealer will always allow you more options, and opportunities for customization. A large factor that many people fail to consider when buying used, is the cost and logistics of moving the hot tub out of one home and into yours. Going this process alone is quite daunting and leads many hot tub owners to list their hot tubs as "free" for anyone willing to pay the cost of removing it from their home. When buying from a dealer, they will provide easy options for delivery and installation. Chances are the used hot tub you are looking at doesn't plug right into a wall, that means you will have to find an electrician to install your used hot tub as well.
The 2nd factor to consider when buying a used hot tub is the usual lack of a warranty. Used hot tubs are usually sold as-is which makes vetting the used hot tub very important. You must carefully look for signs of decay, rodents, electrical problems, leaks, and more. Once you buy a used hot tub, you will be responsible for paying any maintenance that's required. Used hot tubs will naturally have more wear and tear on them than new models, which increases the likelihood of required maintenance soon after purchase. When considering buying a used hot tub, it's a good idea to make a sound assessment of the hot tub's future need for repairs over its lifetime. Without a warranty or service plan from a dealer, these repairs may end up costing more than you initially saved by buying a used hot tub.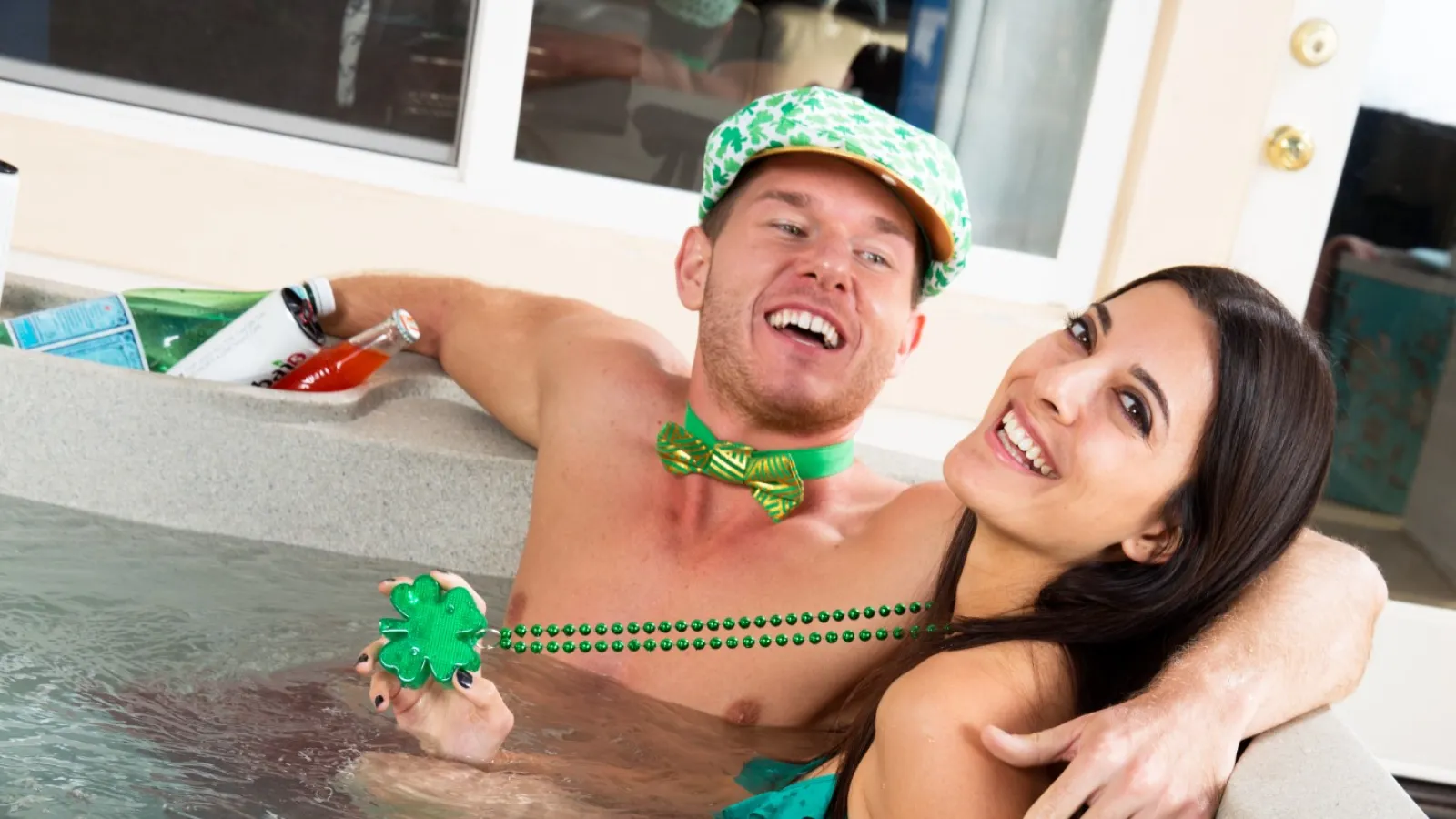 Benefits of Buying a Used Hot Tub
While you can't always find a used hot tub with the latest and most powerful pumps, Bluetooth-connected speakers, or accent lighting, you can still find some interesting older luxury hot tubs that can still compete with modern mid-tier hot tubs. Some hot tubs are sold barely used and in like-new condition, while others may be in worse shape, with repairs and cleaning needed. If a high-quality hot tub is maintained properly, it can be expected to last for several years of continuous use. Whether sold via a dealership, a website, or a personal connection, used hot tubs are likely to cost less at initial purchase than new models. However, in balance with these benefits, you should always consider the cost of peace of mind knowing that a new hot tub will have a warranty, new parts, and a dealer network to service it whenever you need it.

Browse our Pre-Owned Hot Tub Inventory
Learn more useful information on how to select and buy a hot tub.

Are Used Hot Tubs Worth It?
Is it worth it to buy a used hot tub? It depends. Before deciding, you must do thorough research on all used & new spas on the market to make sure there isn't a new warrantied hot tub within your budget that you would consider. When considering a used hot tub, always add up the total cost of bringing it back to a fully clean and operational state. Then use this price to compare to newer models. When considering a purchase of a used hot tub, ask yourself a few questions:
What is the age of this hot tub?
Does the hot tub need any immediate fixes?
What maintenance will this hot tub likely require? Are maintenance records available?
How much will it cost to have this hot tub delivered?
Who will I go to for repairs or parts?
If you're satisfied with the answers to each of these questions, it might be a good idea to get a used hot tub. For instance, if you make your purchase from someone who kept meticulous notes about regular maintenance, you might feel reassured that you're getting a used hot tub in good working condition. However, if your answers indicate some potential future difficulties, compare the trade-offs of buying used against the benefits of purchasing a brand-new hot tub from a dealership. You may be surprised at which turns out to be the better deal.

What To Look out For When
Buying A Used Hot Tub?
When looking to buy a used hot tub, there is a lot more than meets the eye. Be sure to check the inside of the hot tub, and make sure all the functions are working properly with the hot tub and jets turned on. Follow this handy checklist and make sure to check each part of the hot tub thoroughly.
Pull off side panel to expose the interior working of the used hot tub. Make sure there are no signs of rodents, leakage, rust, or frayed wires.
Turn the used hot tub on and cycle through all the modes. Make sure jet pressure is sufficient.
Check the shell for cracks, chips, or deformations. Small blemishes and cracks can be repaired, but large cracks and damage to the shell cannot be fixed.
Does the Cabinet have any holes for Rodents to get in? Is it in good enough shape to resand and refinish?
Pull off the side panel to view the hot tub's frame. Metal frames are better, but wood frames can last years with proper installation and maintenance. Check to make sure the frame os not bending, or warped.
If you are not sure you are equipped to assess a used hot tub on your own, you can always buy a refurbished hot tub from a dealer. these will be looked over and repaired by professionals. Follow this handy guide and you will be relaxing in the perfect spa in no time!