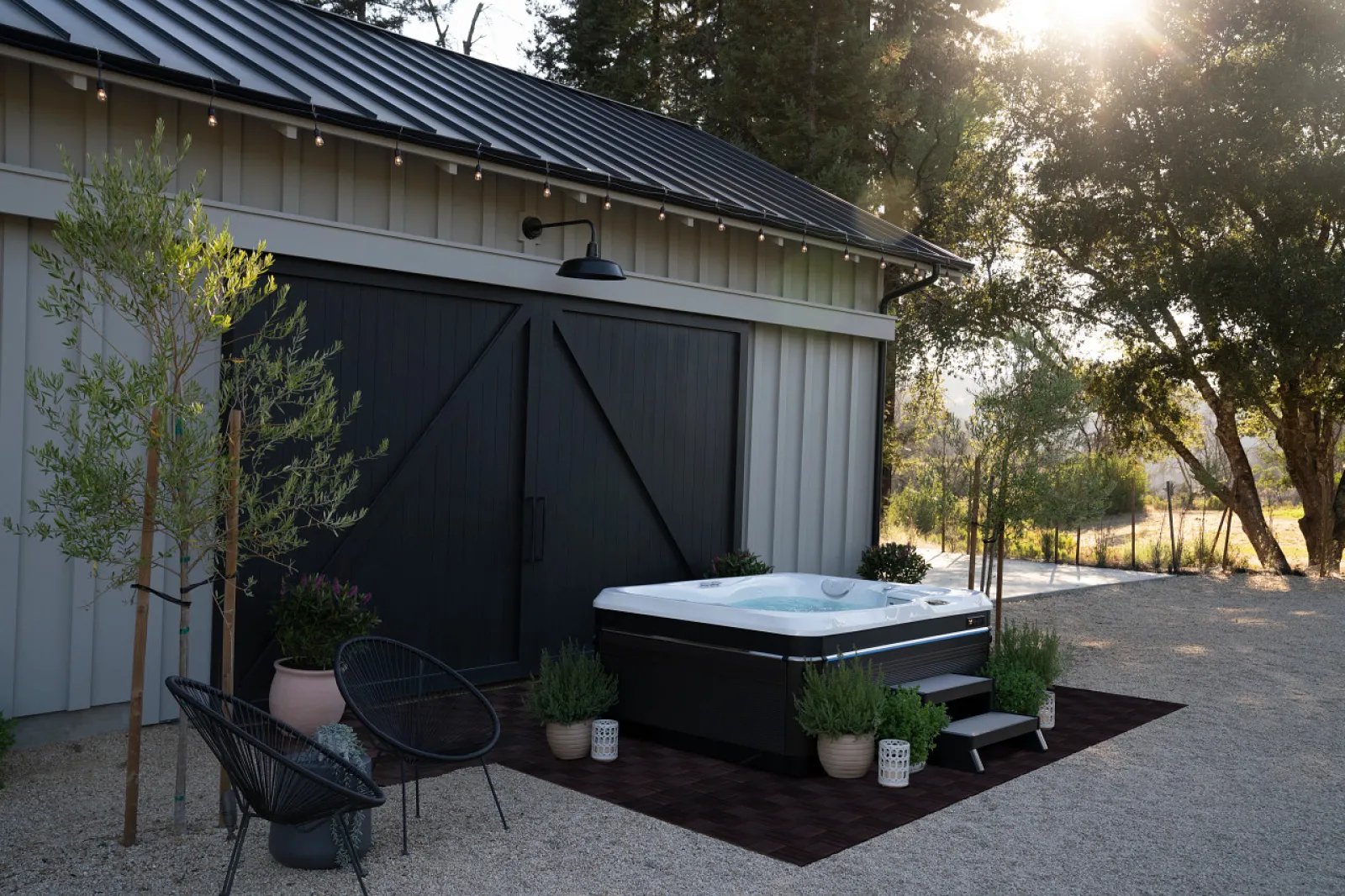 Relax With Your
Personal Soundtrack
Your Caldera® Spas entertainment system lets you restore tired muscles while you relax and renew your mind. Tune in to your favorite show or play music from the comfort of your spa. It's like having a home media center and a wellness retreat in one.

Compatible
Hot Tubs
Utopia® Series
Music-ready Utopia models include three pairs of low profile integrated speakers that surround the contoured pillow headrests for high quality sound.

Paradise® Series
Music-ready Paradise models include sleek speakers thoughtfully placed on the spa shell.

Vacanza® Series
Most Vacanza models can be ordered music-ready to include well-placed speakers to enhance your spa enjoyment.

Request More Information
Use this form to request information about any product or service that we have to offer.
Customer service is our top priority. When you request information through our website, we will route it right away to the person from our organization who is best suited to giving you the right answers. We try to get to every request as soon as possible but please allow 1-2 days for responses.