Caldera Smart Spa Technology
The Smart Way
to Hot Tub
Control and monitor your spa from your smartphone.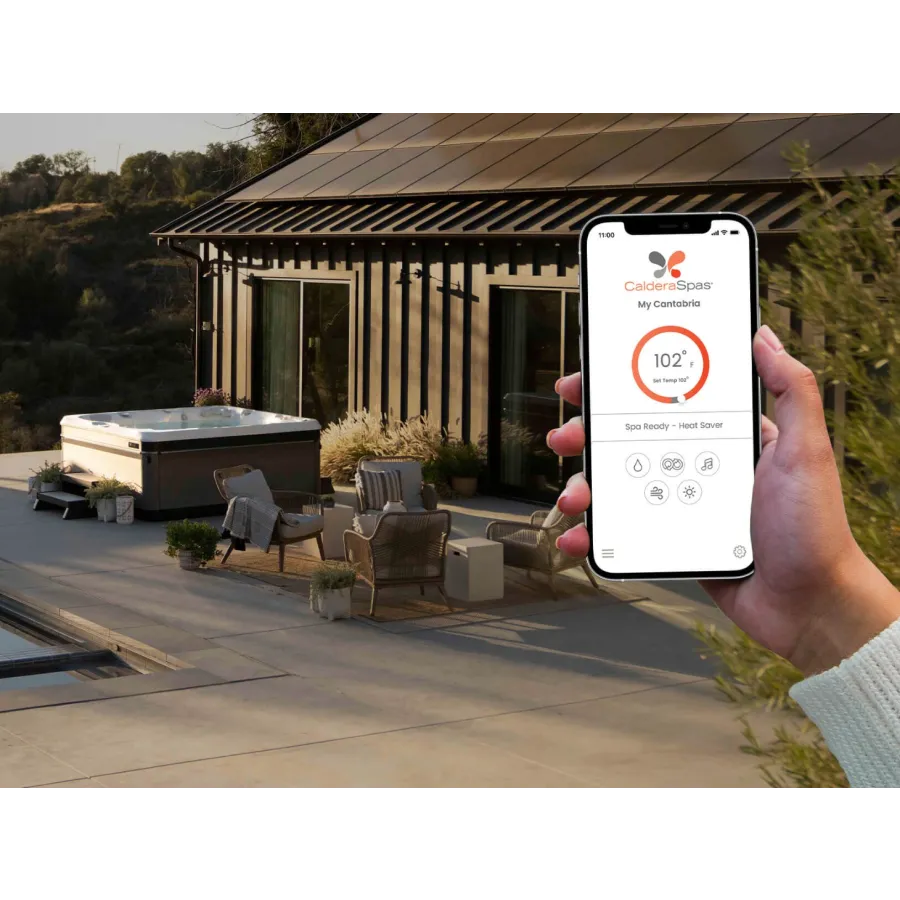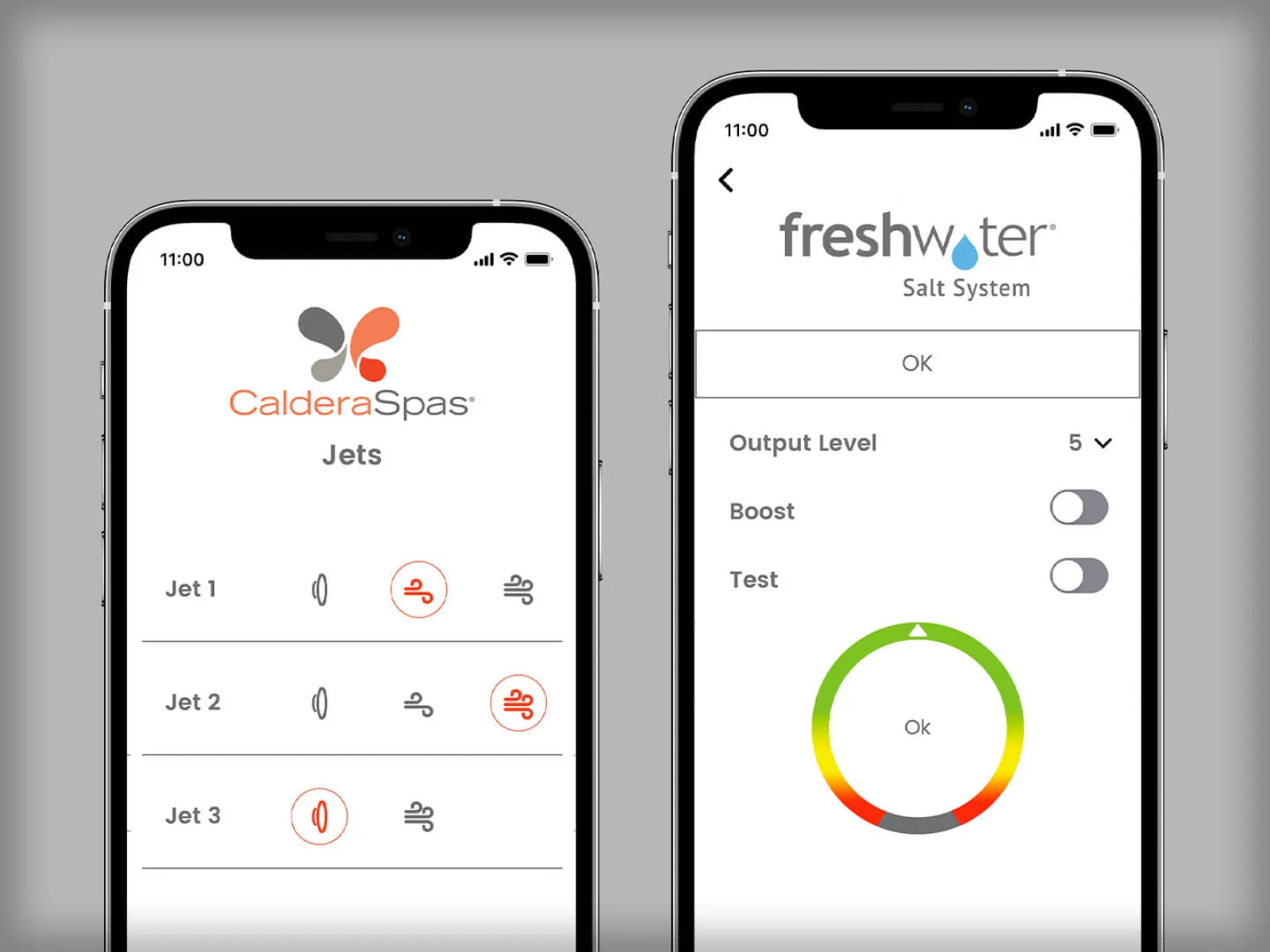 Keeping You
Connected
The Caldera® Spas app lets you stay connected to your hot tub even when you're away. Easily adjust your spa's water temperature, monitor your FreshWater® Salt System, receive helpful reminders and more. Our hot tub monitoring system provides peace of mind, and the freedom to create meaningful experiences while being fully present in the moment.

Technology
That Simplifies
Convenience
Enjoy the flexibility to monitor and adjust your spa's functions from anywhere, 24/7.

Peace of Mind
Focus on the people around you and enjoy the moment. You'll stay calm knowing your hot tub can be controlled from anywhere with your smartphone.

Easy Ownership
Receive helpful reminders that make spa ownership a breeze, like when to change your water filter, run a cleaning cycle or contact your dealer.

Helpful Features
At Your Fingertips
Take Control
Adjust water temperature, jets and lighting
Monitor and adjust the FreshWater® Salt System*
Select audio inputs for entertainment options*
Operate CoolZone™ system*
Manage Spa Lock functions to limit unauthorized use
Set seasonal timer to maintain water temperatures
Run the water cleaning cycle to keep your hot tub fresh
*When installed on compatible spas. Remote temperature setting is limited to 80° F.

Monitor From Anywhere
Manage multiple spas at multiple locations
Monitor filter status service intervals to minimize down time
Add family members and service professionals as guest users
Relax & Enjoy
Simplify and transform your spa experience
Download the App and See How it Works with Demo Mode.
The Caldera Spas app is powered by the Connected Spa Kit, which is a dealer-installed option available on most Caldera spa models built after 2014. Spa must be within 150 ft (45m) to Home Network Router to work. Ask your dealer for details.
To access the Connected Spa User Guide and FAQs, click here. The Connected Spa Kit is a remote system that relies on connections of Wi-Fi components between the spa and a home network. The system is for the convenience of the hot tub owner and does not replace regular physical inspection and/or maintenance of the hot tub.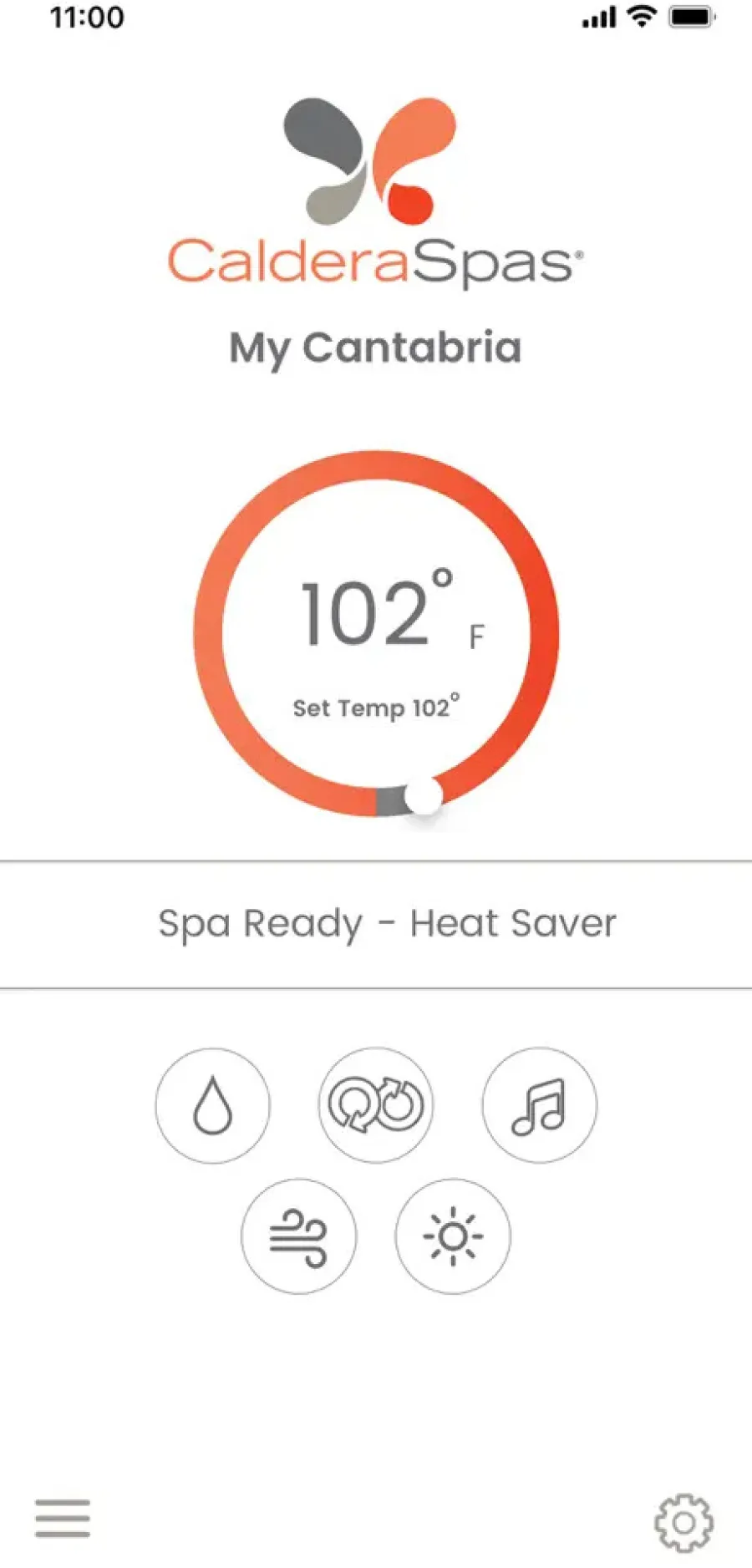 Request More Information
Use this form to request information about any product or service that we have to offer.
Customer service is our top priority. When you request information through our website, we will route it right away to the person from our organization who is best suited to giving you the right answers. We try to get to every request as soon as possible but please allow 1-2 days for responses.