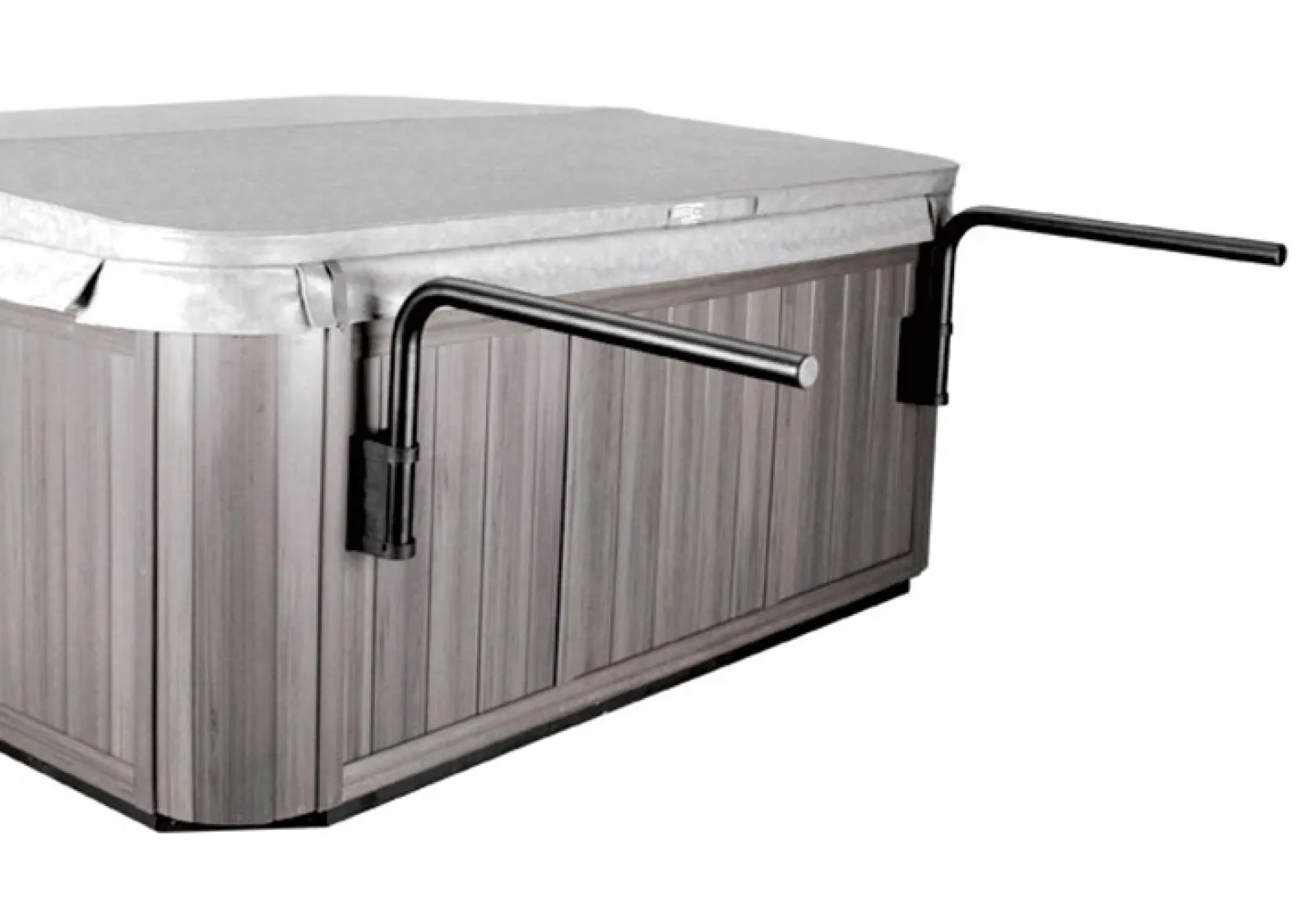 Cover Shelf
REMOVE THE COVER WITHOUT REMOVING THE VIEW
It's hard to imagine a more simple or effective method of cover removal and storage than the CoverShelf. Simply fold the cover in half and slide it onto the sturdy aluminum bars, where it can rest securely without obstructing the view.
FEATURES & SPECS
Shelf arms fold flat against spa when not in use
Powder-coated, aluminum tubing with easy-to-install, non-corrosive mounting bracket
Works well on most unconventional shaped spas
Arms are 32 inches long from the bend with a 2-inch diameter
Request More Information
Use this form to request information about any product or service that we have to offer.
Customer service is our top priority. When you request information through our website, we will route it right away to the person from our organization who is best suited to giving you the right answers. We try to get to every request as soon as possible but please allow 1-2 days for responses.