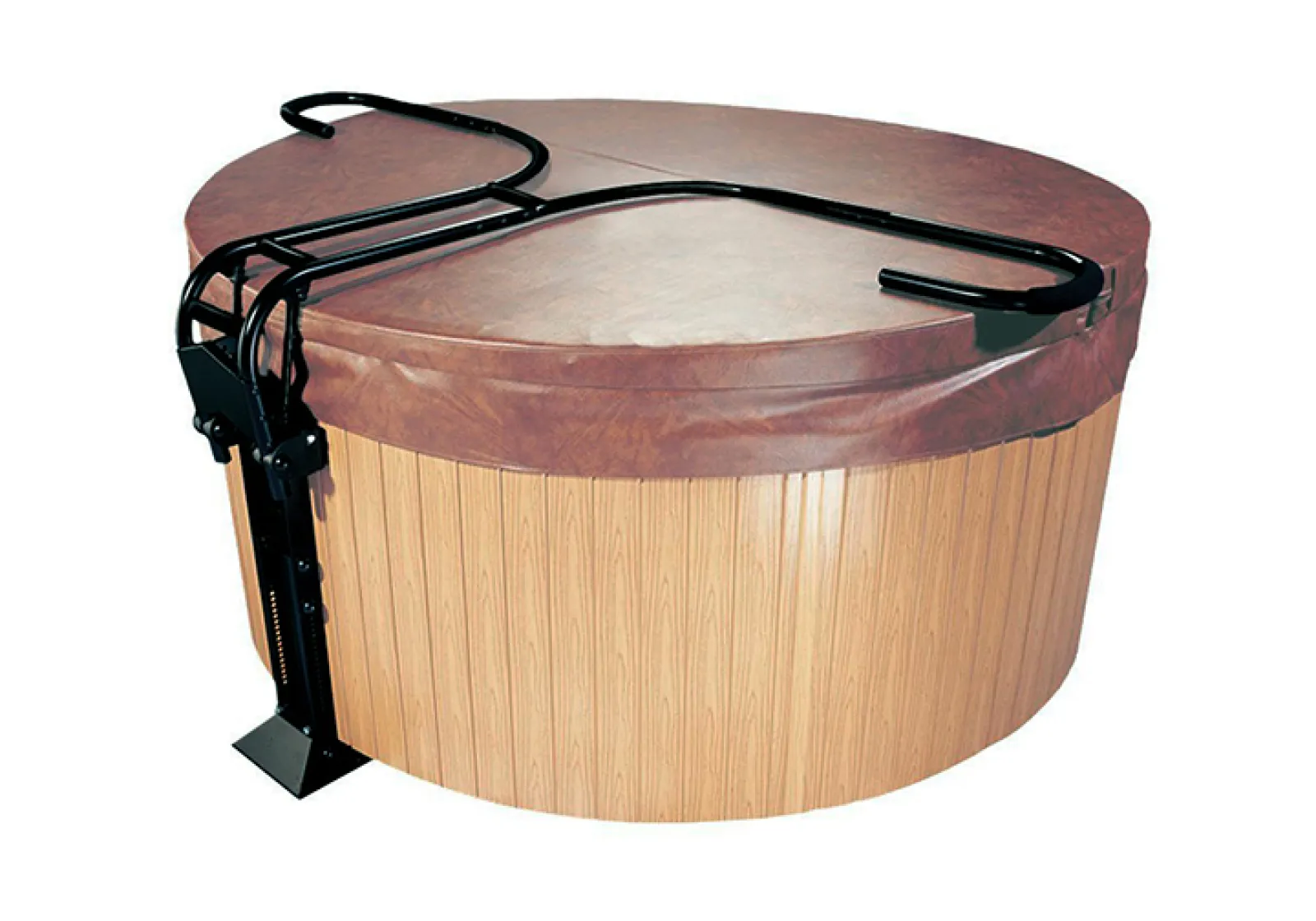 CoverMate Freestyle
THE COVER LIFT SOLUTION FOR ROUND AND UNIQUELY SHAPED SPAS
Thanks to our exclusive, adjustable mounting base that slides beneath the spa, the CoverMate Freestyle delivers when other lifts can't.
FEATURES & SPECS
Requires approximately 20 inches of clearance behind the spa
Designed to work on round and uniquely shaped spas
Adjustable mounting base simply slides under the spa
Powder-coated, aluminum tubing with easy-to-install non-corrosive mounting brackets
Works on nearly any spa between 26 to 42 inches tall and 74 to 95 inches wide
Request More Information
Use this form to request information about any product or service that we have to offer.
Customer service is our top priority. When you request information through our website, we will route it right away to the person from our organization who is best suited to giving you the right answers. We try to get to every request as soon as possible but please allow 1-2 days for responses.