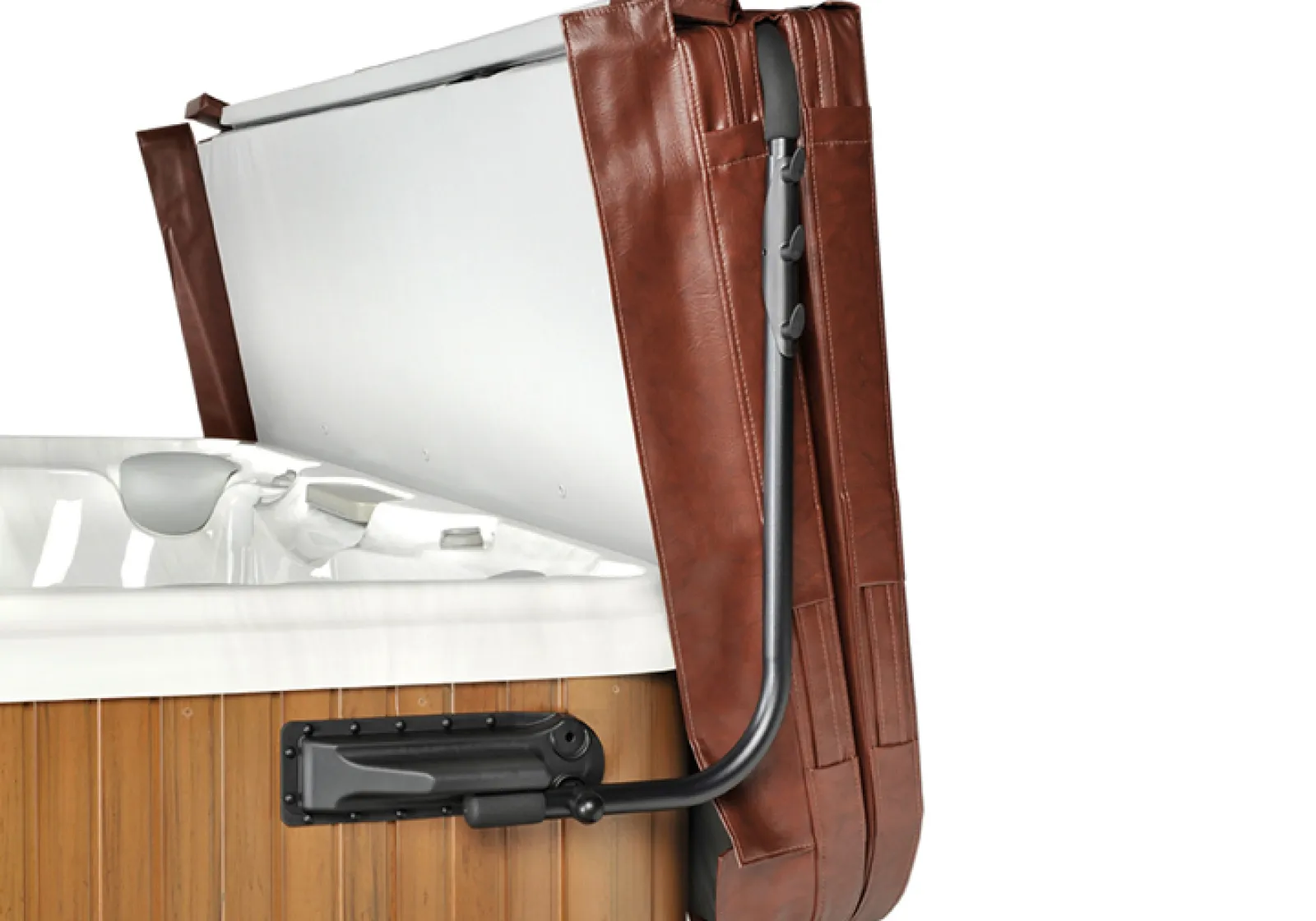 CoverMate I
THE INDUSTRY STANDARD FOR QUALITY AND FUNCTION
Step up your cover lift offering with the CoverMate I. This is simply the highest quality and most sold cover lift on the market. Its time-tested performance, attractive appearance and obvious quality is apparent to everyone desiring a no-hassle cover lift.

FEATURES & SPECS
Requires just 10 to 15 inches of clearance behind the spa and 5 inches on each side
Available with specialty brackets that are designed specifically for certain spa brands
Available with extended pivot arms or extended coupler bar for spas over 8 feet in length or width
Available with extended brackets for spas with a corner radius larger than 12 inches
Powder-coated aluminum tubing with easy-to-install, non-corrosive composite mounting brackets
Comes standard with a TowelMate accessory for hanging up to three towels right where they are needed most
Request More Information
Use this form to request information about any product or service that we have to offer.
Customer service is our top priority. When you request information through our website, we will route it right away to the person from our organization who is best suited to giving you the right answers. We try to get to every request as soon as possible but please allow 1-2 days for responses.