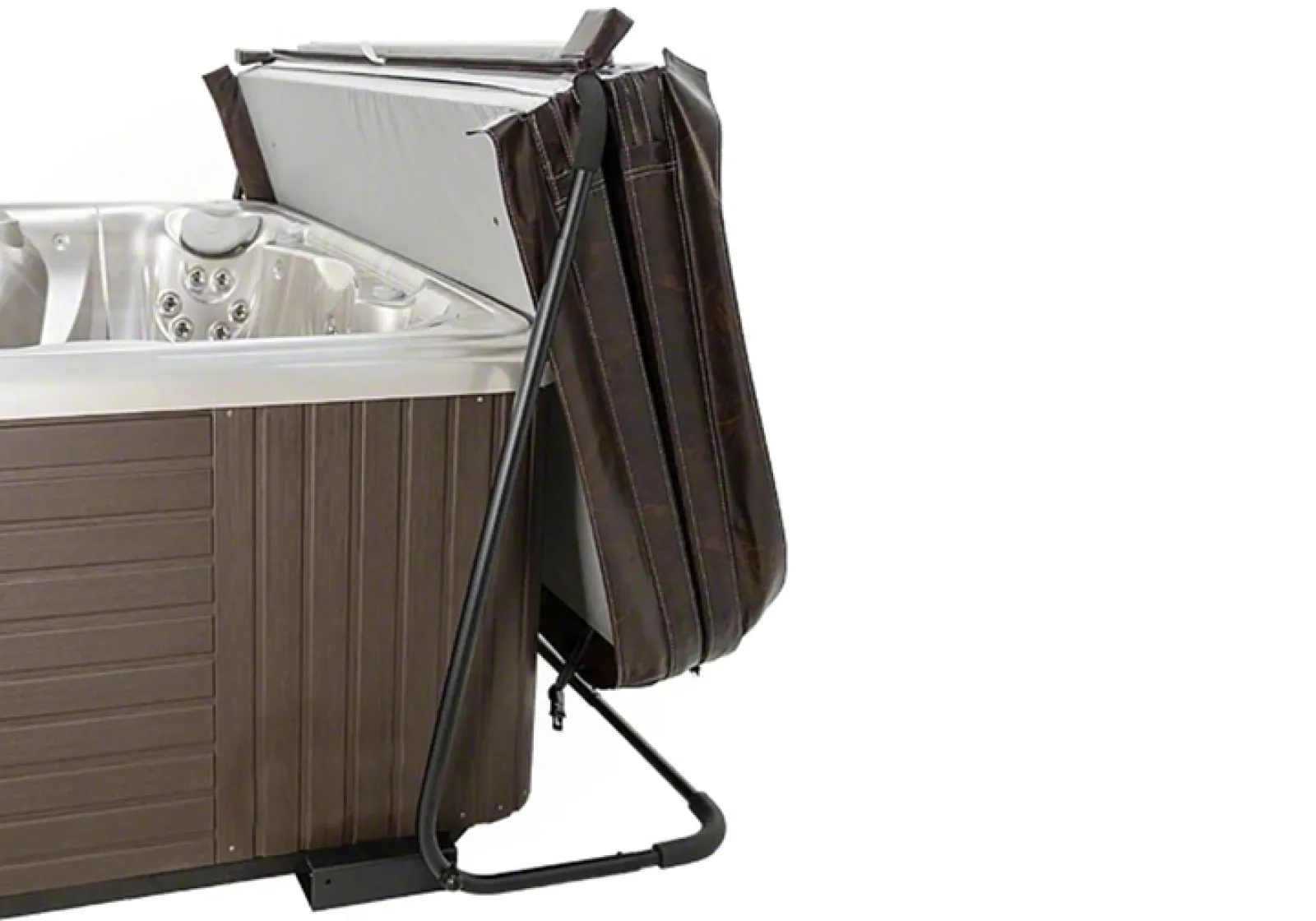 CoverMate II
OUT-OF-SIGHT PEACE-OF-MIND
These models allow the open cover to rest in a lower position for a slightly less-obstructed view. With two mounting system to choose from, the CoverMate II can be screw-mounted low on the spa, or simply slid underneath for spas with weaker skirts using the Understyle bracket system.
FEATURES & SPECS
Requires just 18 inches of clearance behind the spa and 5 inches on each side
Powder-coated, aluminum tubing with easy-to-install, non-corrosive mounting brackets
Understyle system uses two aluminum brackets and 7-inch base plates that simply slide under the spa
Comes standard with a TowelMate accessory for hanging up to three towels right where they are needed most
Works on spas up to 8 feet in length or width and 40 inches in height
Request More Information
Use this form to request information about any product or service that we have to offer.
Customer service is our top priority. When you request information through our website, we will route it right away to the person from our organization who is best suited to giving you the right answers. We try to get to every request as soon as possible but please allow 1-2 days for responses.