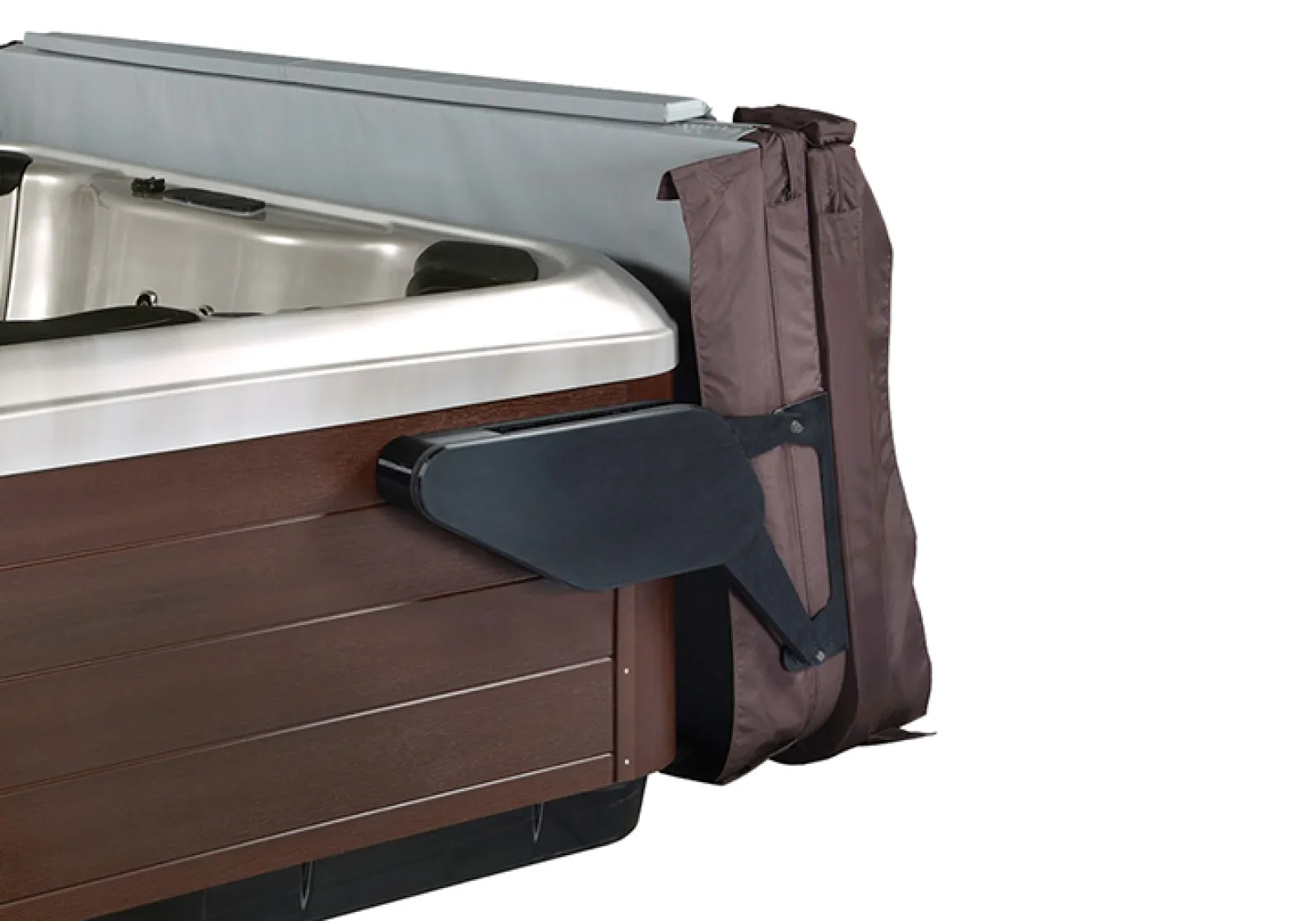 CoverMate Vanish XL
EASY HANDLING AND A LOW-PROFILE VIEW
The CoverMate Vanish XL provides smooth, fluid opening and closing, with a contemporary design that visually incorporates the lifter into the spa cabinet and offers a 360-degree view by positioning the cover behind the spa when in the open position. Effortless operation and function with integral design make the Vanish XL the future of spa cover lifters.
FEATURES & SPECS
Requires just 25 inches of clearance behind the spa and 5 inches on each side
Low-profile positioning provides a near zero-obstructed view
Ultra-modern, sleek and compact design that visually incorporates the lifter into the spa cabinet
Made of strong polymer resin
Simple, quick and easy installation
Versatile design allows the cover bracket to screw mount to covers containing an internal metal mounting plate
Hydraulic shocks provide effortless opening and closing
Smooth, fluid opening and closing of the spa cover
Extended pivot arms and cover brackets are available for use on spas with a raised back design
Request More Information
Use this form to request information about any product or service that we have to offer.
Customer service is our top priority. When you request information through our website, we will route it right away to the person from our organization who is best suited to giving you the right answers. We try to get to every request as soon as possible but please allow 1-2 days for responses.