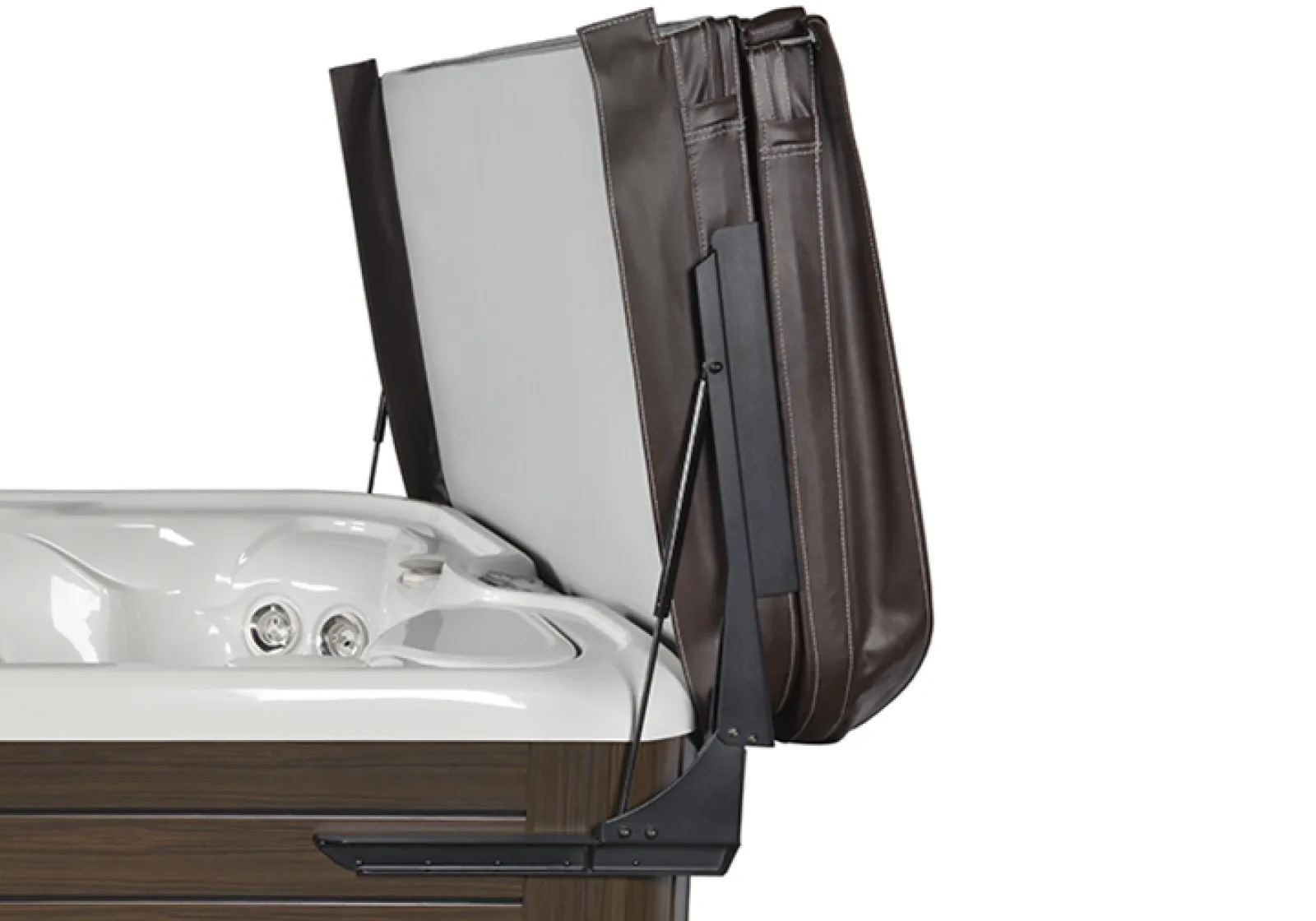 CoverMate Zero
THE COVER LIFT THAT OUTPERFORMS ALL OTHERS
The CoverMate Zero's compact design and ease of use separates it from all other cover lifts. Part of our Next Generation series of lifts, the unique design prevents racking while the hydraulic shocks allow the cover to effortlessly glide into the open and closed position.
FEATURES & SPECS
Zero racking with smooth and fluid movement when opening and closing
Hydraulic shocks allow opening and closing with a simple flip of the finger
Non-corrosive, powder-coated aluminum components
Ideal for spas up to 10 feet
Requires just six inches of clearance behind the spa and five inches on each side
Versatile design allows the cover bracket to screw mount to covers containing an internal metal mounting plate
Quick and easy installation
Request More Information
Use this form to request information about any product or service that we have to offer.
Customer service is our top priority. When you request information through our website, we will route it right away to the person from our organization who is best suited to giving you the right answers. We try to get to every request as soon as possible but please allow 1-2 days for responses.