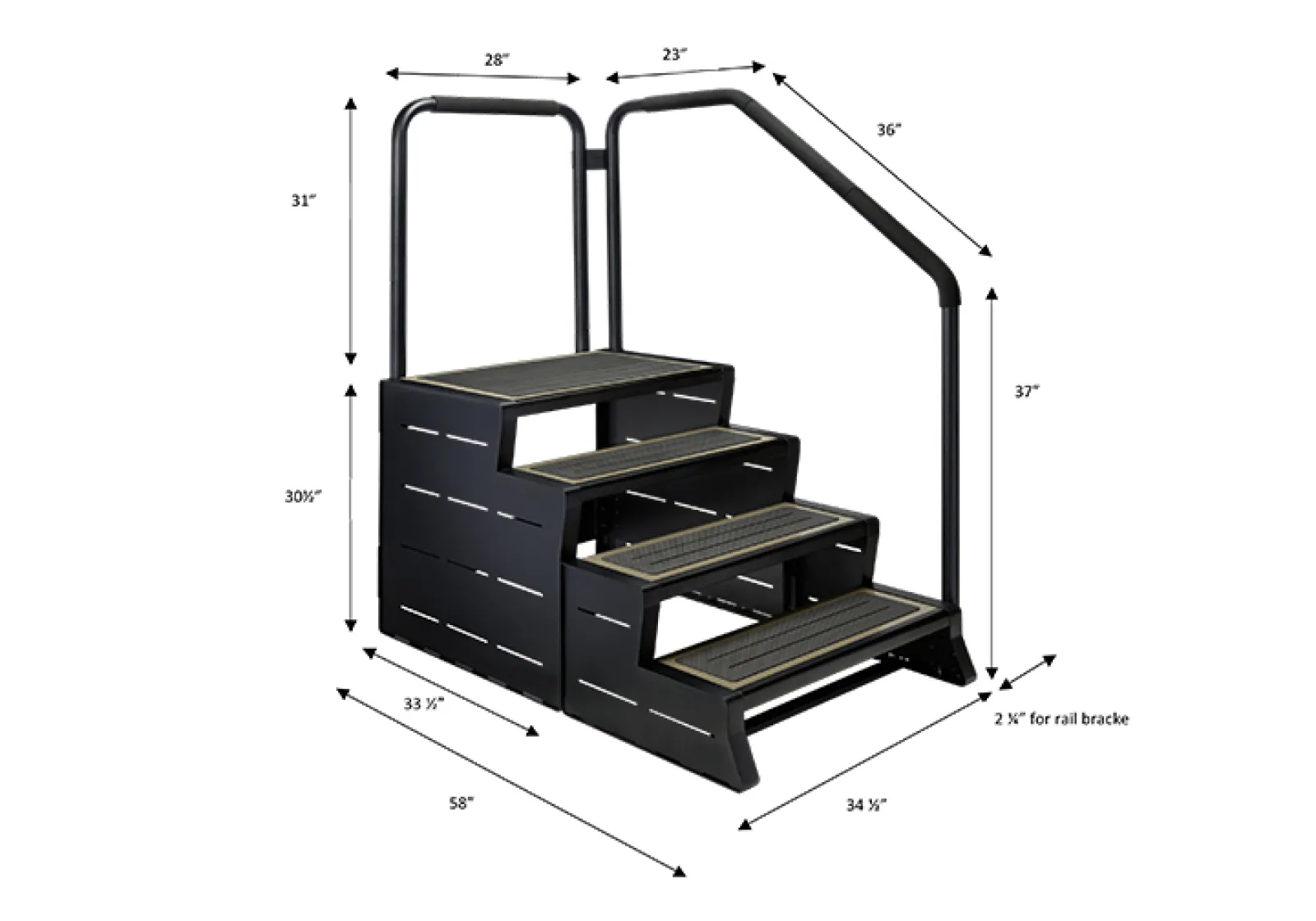 ModStep 4
EXPANDABLE, MODULAR STEP SERIES
Add two or more components together to create a long run of steps or a custom swim spa step that accommodates most cabinet heights or lengths.
FEATURES & SPECS
Sizeable 12" x 35" wide treads with slip-resistant pads for added safety.
Expandable width in 35" increments
Large, 24" x 35" top platform surface
Powder-coated aluminum frame with polymer treads
Assembles in 20 minutes or less
Request More Information
Use this form to request information about any product or service that we have to offer.
Customer service is our top priority. When you request information through our website, we will route it right away to the person from our organization who is best suited to giving you the right answers. We try to get to every request as soon as possible but please allow 1-2 days for responses.