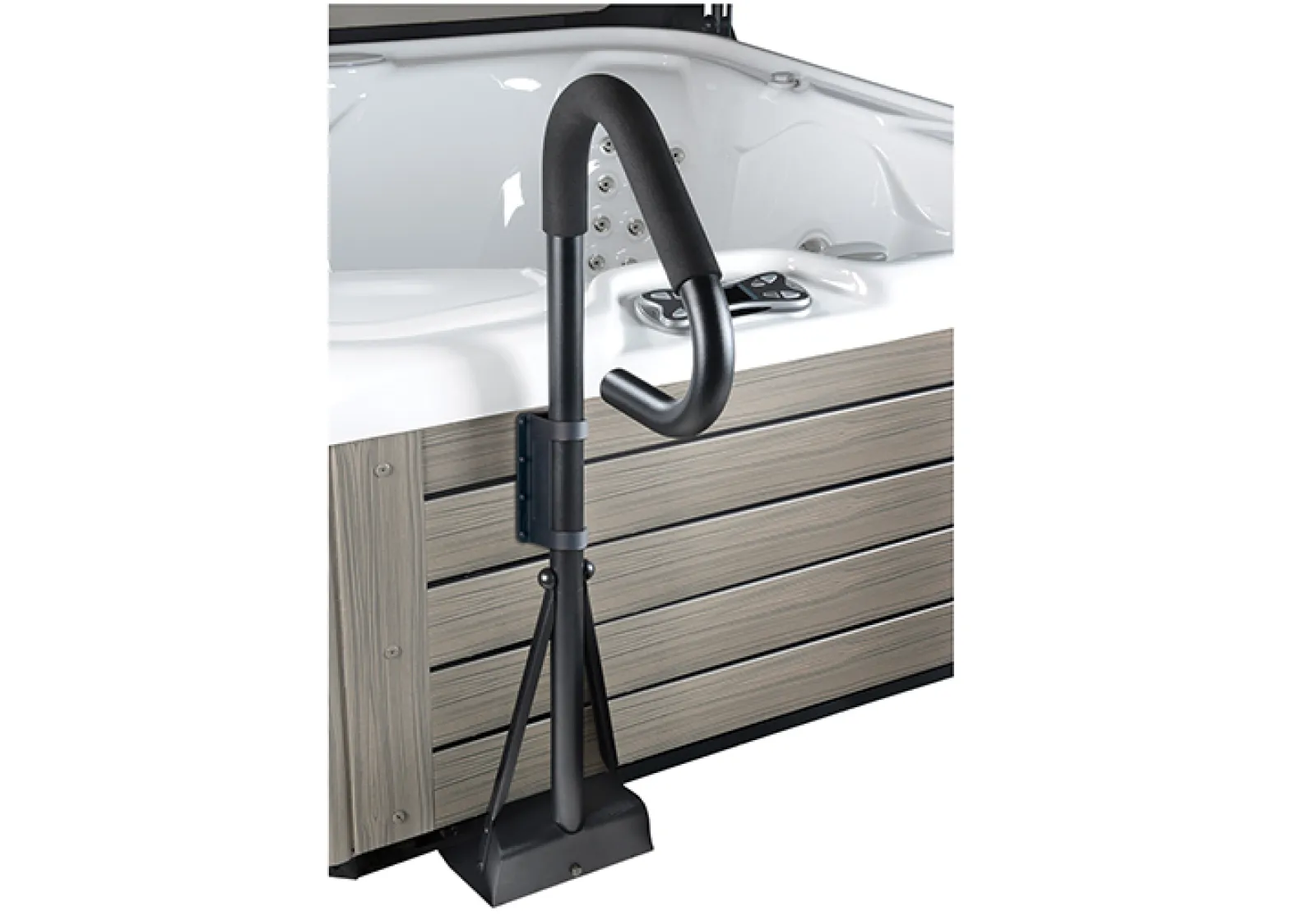 Safe-T-Rail II
THE BEST HAND RAIL ON THE MARKET WHEN AN ALTERNATIVE TO CABINET MOUNTING IS DESIRED
Offering the same great look and performance as the Safe-T-Rail, but equipped with its own built-in, slide-under-the-spa stand, making installation and display a snap.
FEATURES & SPECS

Foam grip for comfort and safety
Works with most above-ground spas
5-minute installation - optional bumper bracket included - no hardware needed
Available in polished stainless steel or rust-free powder-coated aluminum
49" H with a 2-inch diameter pole
Base is 21" L x 12" W with a 16 1/2" kickplate
Request More Information
Use this form to request information about any product or service that we have to offer.
Customer service is our top priority. When you request information through our website, we will route it right away to the person from our organization who is best suited to giving you the right answers. We try to get to every request as soon as possible but please allow 1-2 days for responses.