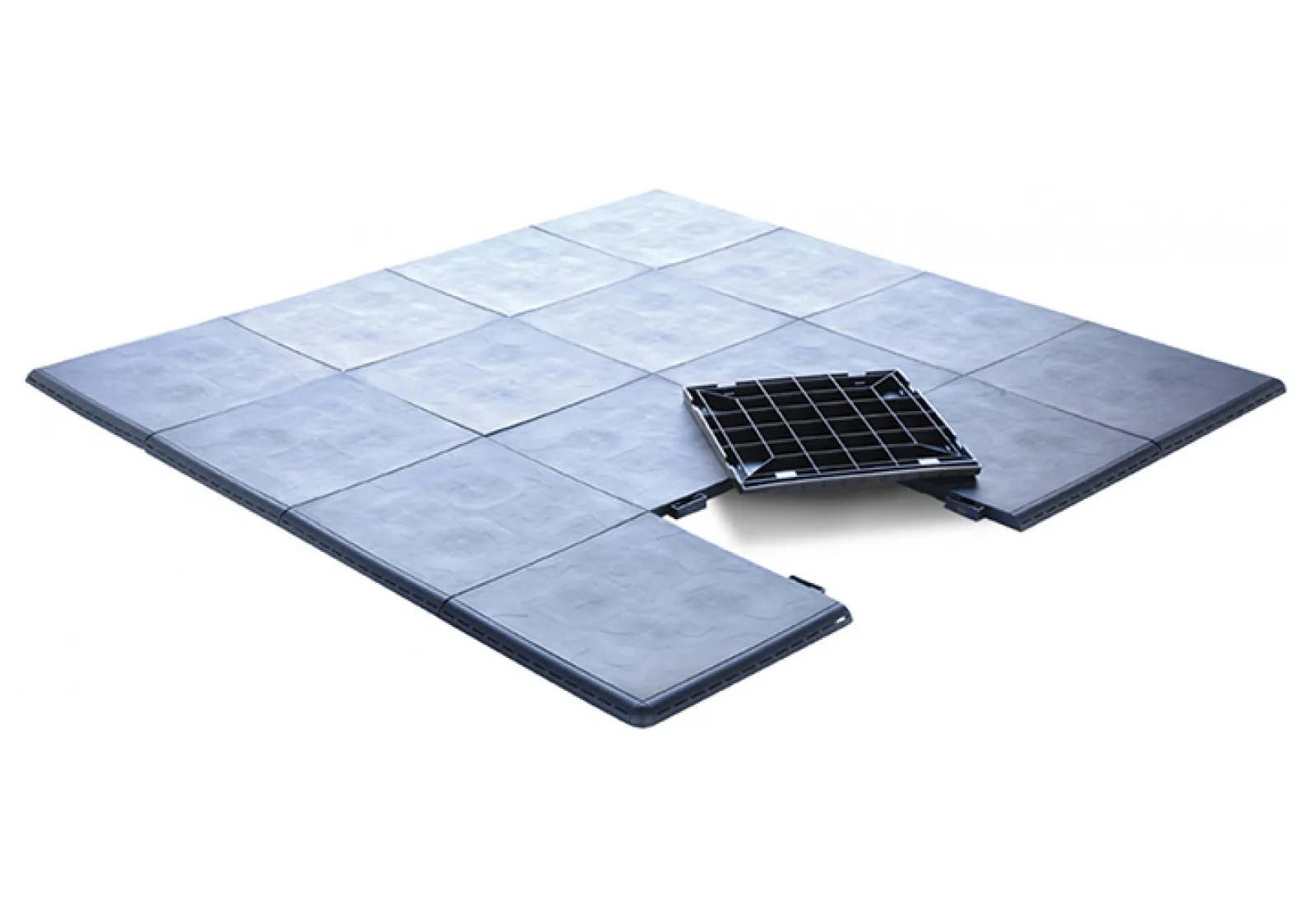 SmartDeck
THE SIMPLE, YET VERSATILE, SPA PAD SOLUTION
The innovative SmartDeck patio system provides a perfect solution to the problem of establishing a flat and level spa surface. Each panel locks together allowing the creation of small or large decks if desired. Textured surface and black color add to the deck's elegant appeal.
FEATURES & SPECS
Structural composite ribbing supports spa weight and more
Modular component design allows for endless configurations
Exclusive optional bullnose edging gives customers a clean and attractive appearance
Smart alternative to cement or wood deck construction
Sixteen 24-inch square by 1 1/2" H panels per box allows for easy shipping and handling
Great for permanent or temporary use
Supports up to 300 lbs. per square foot
Request More Information
Use this form to request information about any product or service that we have to offer.
Customer service is our top priority. When you request information through our website, we will route it right away to the person from our organization who is best suited to giving you the right answers. We try to get to every request as soon as possible but please allow 1-2 days for responses.