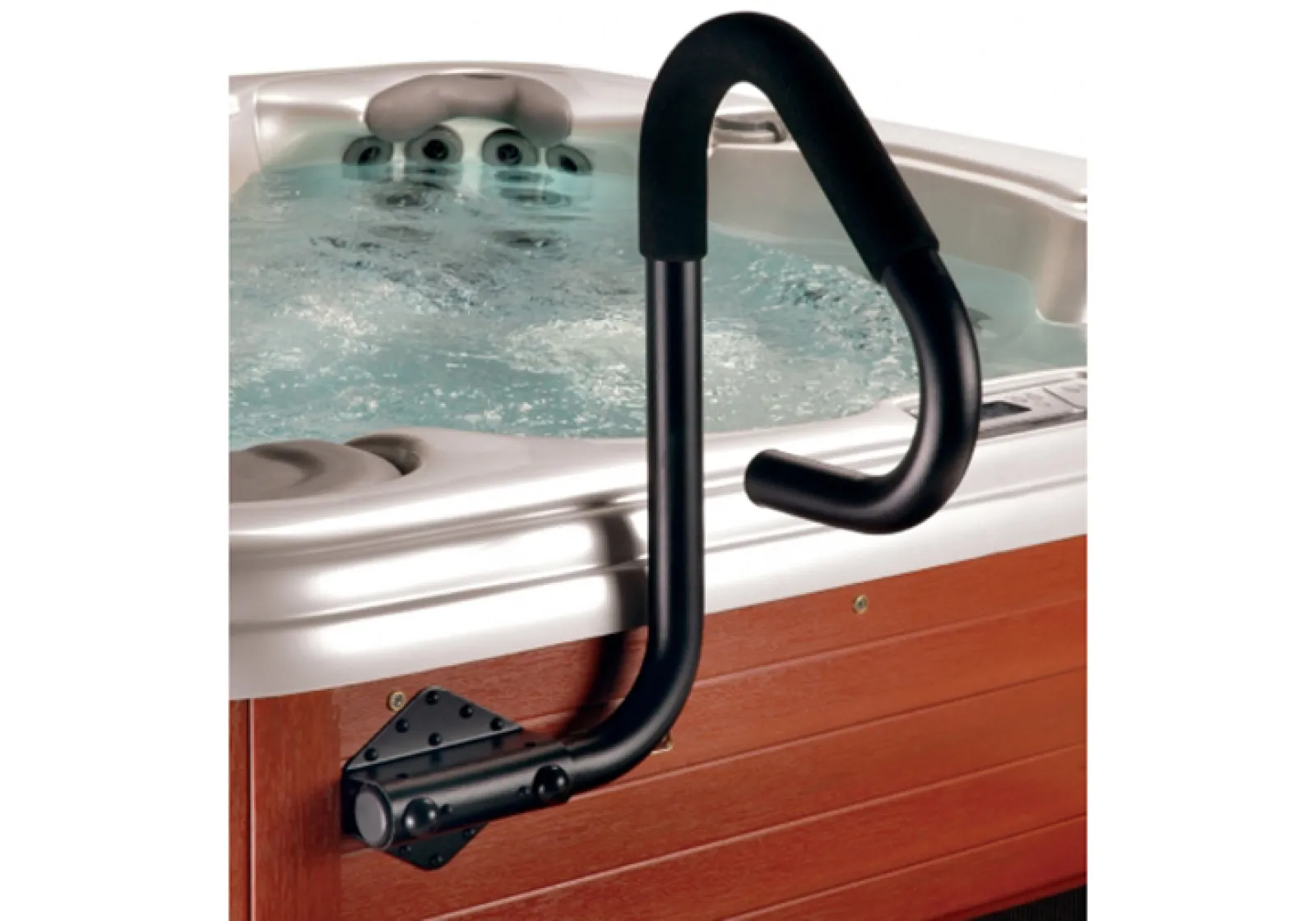 SmartRail
THE HAND RAIL THAT EVEN WORKS ON RECESSED SPAS
Regardless of a spa's configuration, SmartRail makes entry and exit much safer. A rotating mounting bracket accommodates recessed spas as well as freestanding units. No spa should be without this important safety and convenience accessory.
FEATURES & SPECS
Rust-free powder-coated aluminum
Foam grip for comfort and safety
Single, corrosion-free rotating bracket with 12 screws
26" H with a 2-inch diameter pole
Request More Information
Use this form to request information about any product or service that we have to offer.
Customer service is our top priority. When you request information through our website, we will route it right away to the person from our organization who is best suited to giving you the right answers. We try to get to every request as soon as possible but please allow 1-2 days for responses.