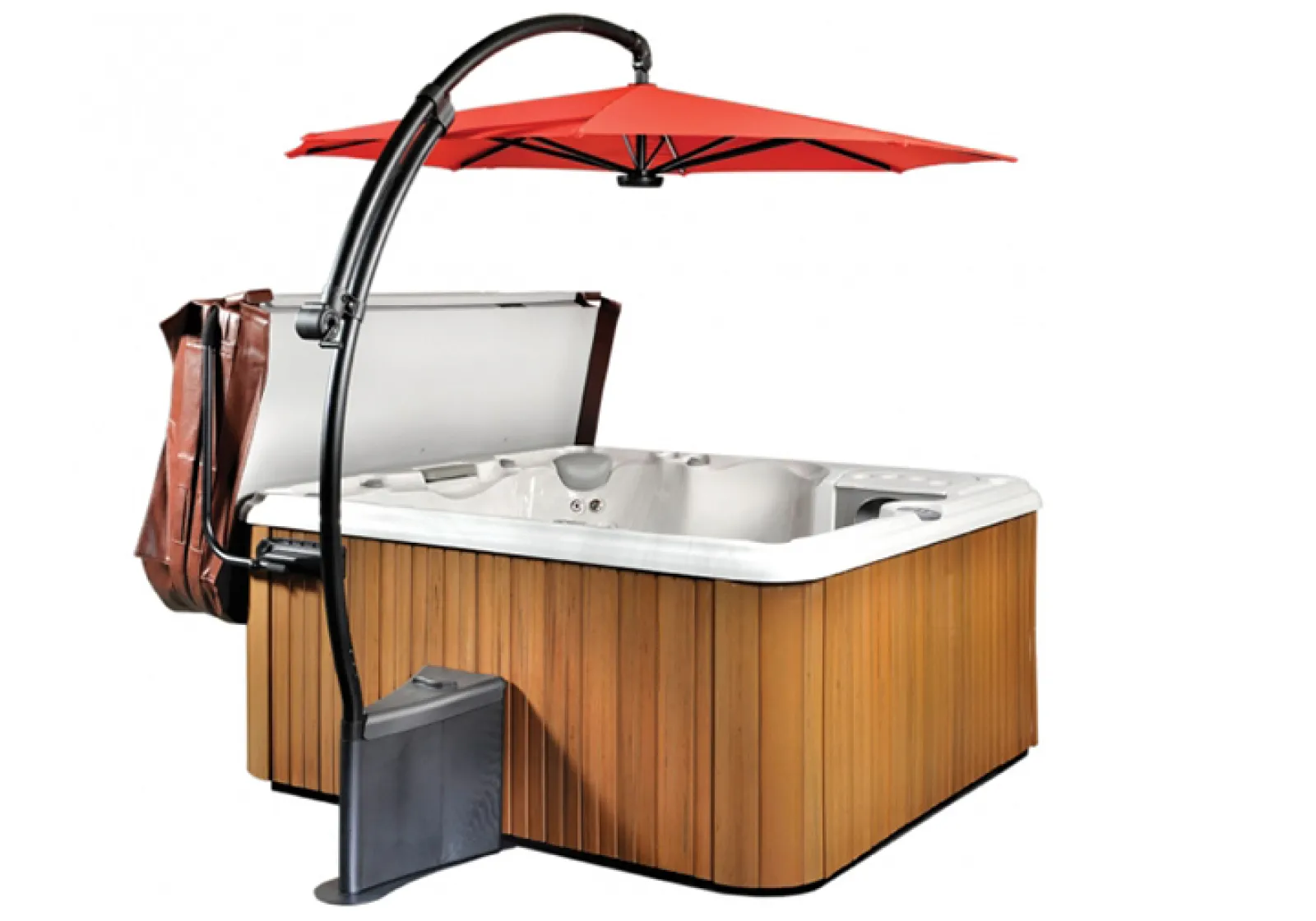 SpaUmbrella
YOUR CUSTOMERS ARE COVERED, RAIN OR SHINE
This elegant, European-designed umbrella lets customers enjoy their spas regardless of the elements. Powder-coated 2 1/4 inch aluminum tube construction and premium Sunbrella® material make this umbrella both durable and stylish.
FEATURES & SPECS
8'4" height with a 2-inch diameter pole
Easy assembly with all parts that are fully repairable and replaceable
Sunbrella® canopy is easily removed for cleaning
Two different bases to choose from: a spa base with storage that is custom-designed for hot tub use or a freestanding base that is perfect for use in multiple locations
Spa base with storage is 20 1/2" H x 24" L x 12 1/2" W with a 10" kickplate
Freestanding base is 32" in diameter
Central LED light comes equipped with two rechargeable battery packs and has four levels of brightness
Easy tilting and 360° rotation with a crank handle for simple one-hand operation
Request More Information
Use this form to request information about any product or service that we have to offer.
Customer service is our top priority. When you request information through our website, we will route it right away to the person from our organization who is best suited to giving you the right answers. We try to get to every request as soon as possible but please allow 1-2 days for responses.