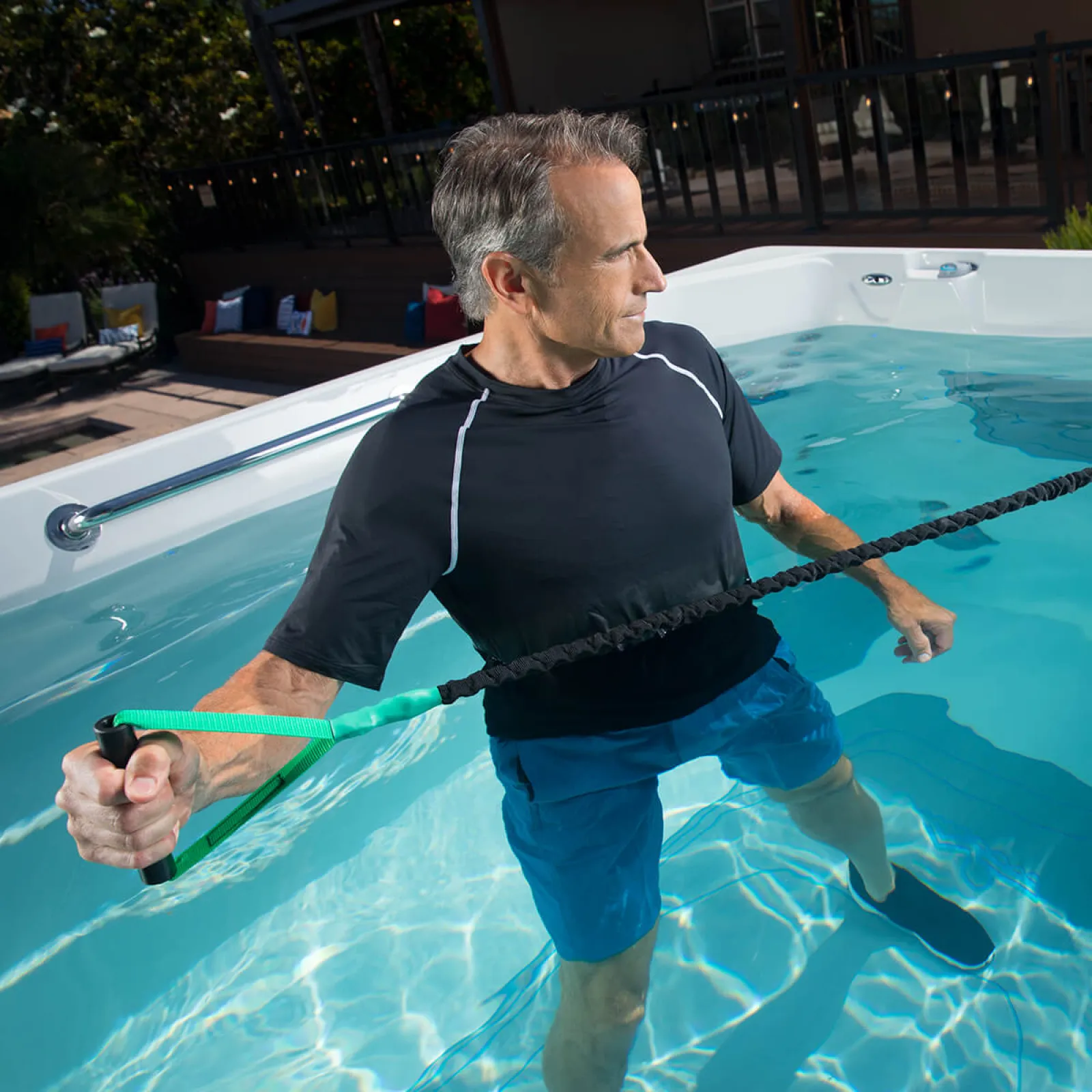 Resistance Bands
Add more options to your workout with resistance bands. Simply attach the bands to the built-in anchor points on your Endless Pools® Fitness System for a variety of strength-building exercises. Set includes 3 pairs of color-coded resistance bands (10, 15 and 20 lbs.), with comfort-grip rubber handles. Suitable for all levels.

Request More Information
Use this form to request information about any product or service that we have to offer.
Customer service is our top priority. When you request information through our website, we will route it right away to the person from our organization who is best suited to giving you the right answers. We try to get to every request as soon as possible but please allow 1-2 days for responses.