The Georgia Spa Gives Back program is a charitable giving initiative launched in June 2018 focused on giving back to different organizations around the state of Georgia. Through the program, Georgia Spa selects a charity or cause to sponsor and will donate a portion of our proceeds from a given month or quarter to that organization.
"We have been very blessed in our business, and the Gives Back program allows us to help others throughout the year," said Mark Stevens, owner of Georgia Spa Company.
The Georgia Spa Gives Backs program is proud to support these charitable organizations:
Hot Tub for a Frontline Worker – Third Quarter of 2020

Georgia Spa Company will award a FREE pink hot tub to a very deserving frontline worker – any employee who provides an essential service or key public service and/or those who have been required to work through the current COVID-19 pandemic – through the Georgia Spa Gives Back Program in the summer of 2020. Nominations will be accepted until July 24, 2020. A winner will be announced in early-to-mid August.
New Path 1010 – Second Quarter of 2020
New Path 1010, exists to equip and empower multiple generations of people in the Barrow County community through programs and services designed to bring about holistic change. Amid COVID-19 pandemic, New Path has shifted its focus of its student food bag program to help feed families in need.
Beginning in April and continuing into the summer, New Path hosted a 10,000 lb. food distribution for Barrow County residents. The distribution was open to the public and followed income guidelines as required by the USDA and Northeast Georgia Food Bank (although proof of income is not required). Because foods received from the food bank vary, New Path supplemented the food distribution with their own supply.
Georgia Firefigthers Burn Foundation – First Quarter of 2020
The Georgia Firefighters Burn Foundation's mission is to partner with the fire service and burn care community to provide fire safety and prevention education, support medical facilities and assist burn survivors in their recovery.
Their mission is achieved through multiple programs and services including "Give Burns the Boot," Project R.E.A.C.H., Summer Camp Oo-U-La, Cheney Fallen Firefighters Memorial Grant Program, scholarships and endowments, prevention partnerships, firefighter support and recognition, and much more!
Hot Tub for a Hero – Second & Third Quarters 2019
For the second & third quarters of 2019, Georgia Spa launched Hot Tub for a Hero to recognize a very deserving military veteran. In early September, Command Sergeant Major Joshua Coble of the United States Army was named the Hot Tub for a Hero recipient of a Hot Spring Spas Aria with a FreshWater Salt System!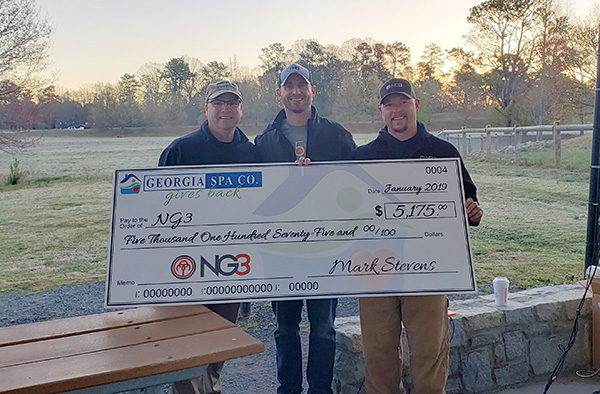 Golden Harvest Food Bank, Must Ministries, Food Bank of Northeast Georgia – November 2018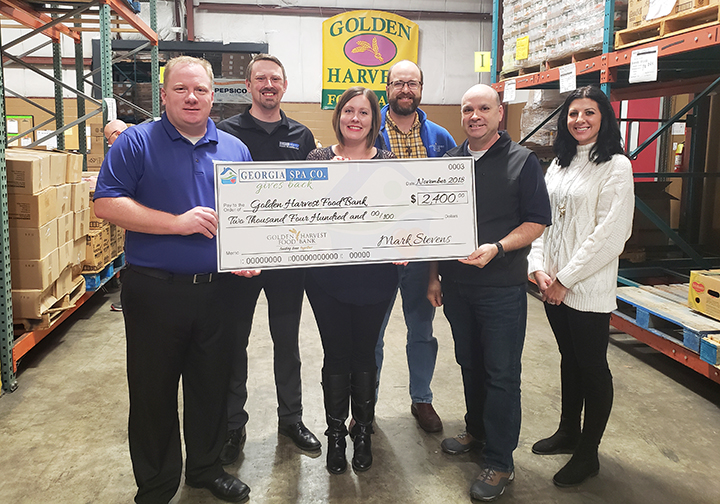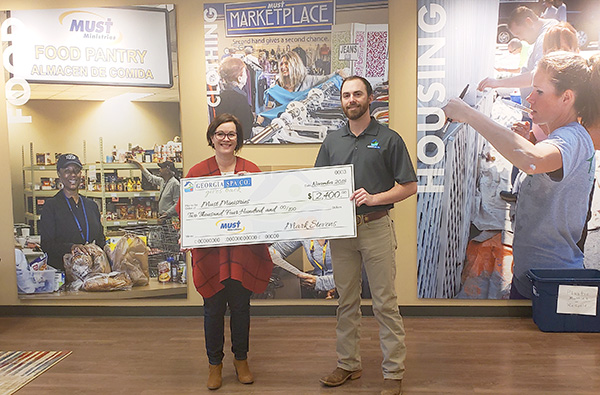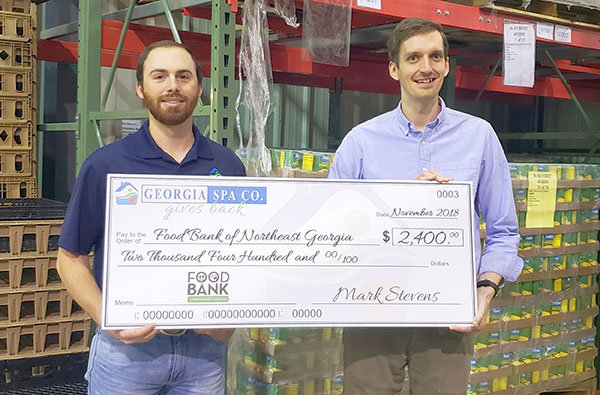 Erin's Hope for Friends – September 2018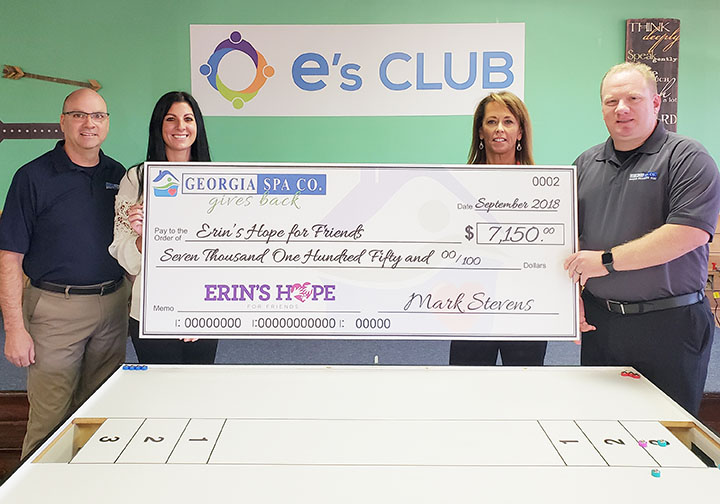 Georgia Firefighters Burn Foundation – June 2018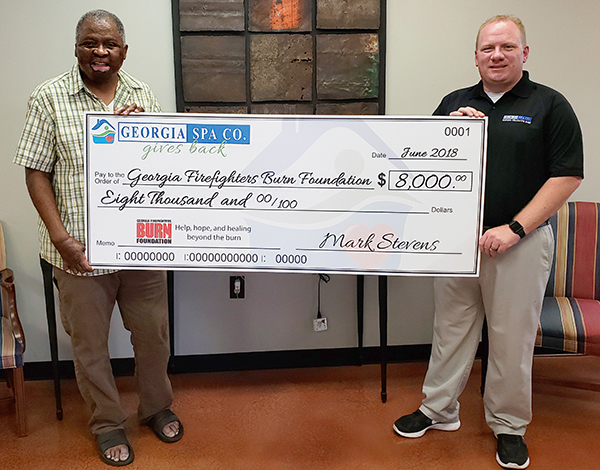 If you would like to nominate a 501(c)(3) non-profit organization to be considered as a recipient of the Georgia Spa Gives Back program, please email givesback@georgiaspacompany.com.
To see additional charitable giving from Georgia Spa and the Gives Back program, please visit our Sponsorships & Awareness page.