The Georgia Spa Gives Back program is a charitable giving initiative launched in June 2018 focused on giving back to different organizations around the state of Georgia throughout the year. Each quarter, Georgia Spa will select a charity to sponsor and will donate a portion of our proceeds from a given month or quarter to that organization.
"We have been very blessed in our business, and the Gives Back program allows us to help others throughout the year," said Mark Stevens, owner of Georgia Spa Company.
The Georgia Spa Gives Backs program is proud to support these charitable organizations:
Hot Tub for a Hero – Second & Third Quarters 2019
For the second & third quarters of 2019, Georgia Spa launched Hot Tub for a Hero to recognize a very deserving military veteran. In early September, Command Sergeant Major Joshua Coble of the United States Army was named the Hot Tub for a Hero recipient of a Hot Spring Spas Aria with a FreshWater Salt System!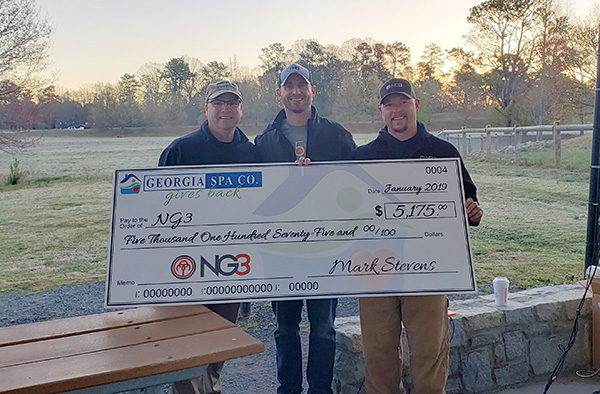 Golden Harvest Food Bank, Must Ministries, Food Bank of Northeast Georgia – November 2018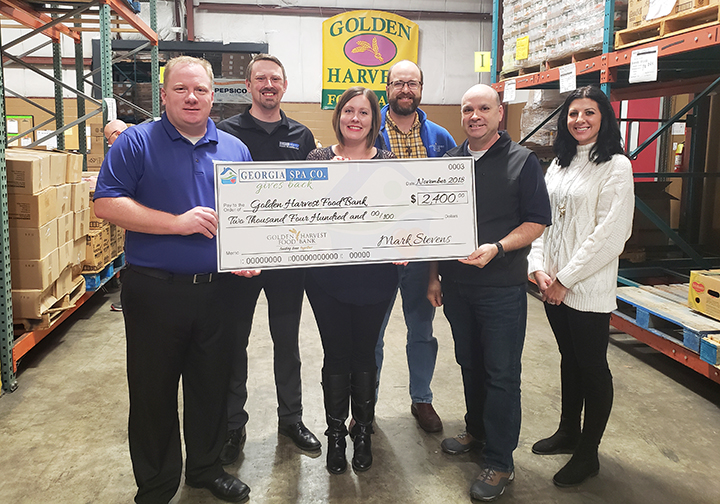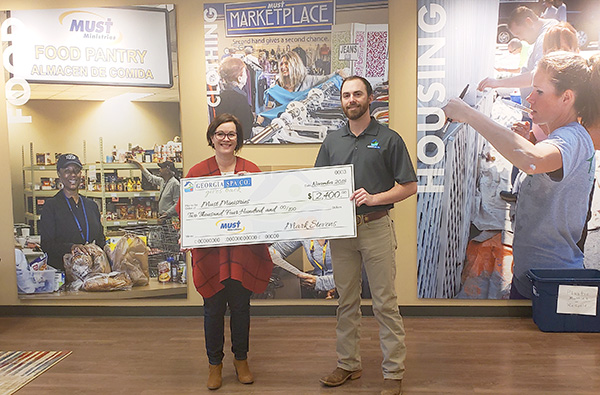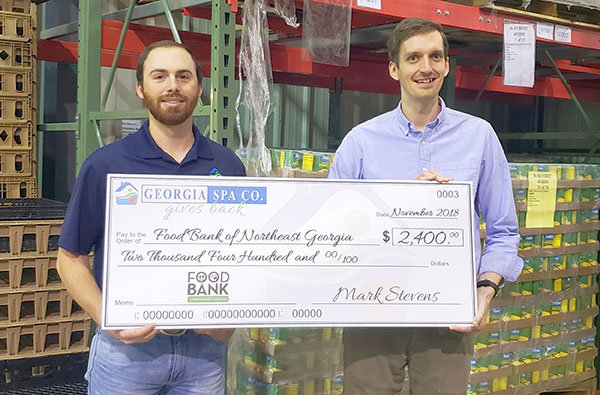 Erin's Hope for Friends – September 2018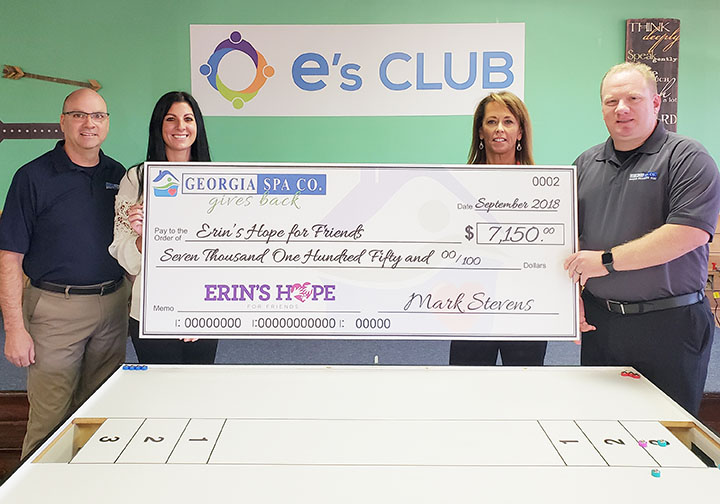 Georgia Firefighters Burn Foundation – June 2018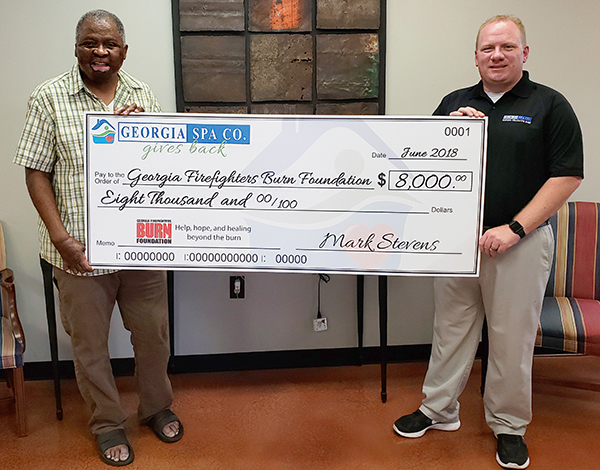 If you would like to nominate a 501(c)(3) non-profit organization to be considered as a recipient of the Georgia Spa Gives Back program, please email givesback@georgiaspacompany.com.
To see additional charitable giving from Georgia Spa and the Gives Back program, please visit our Sponsorships & Awareness page.