J-435™ 7-Foot Lounge Seating Spa

With 5 seating options, the J-435™ hot tub offers privacy, a forward-facing lounge, and a jetted cool down seat, making this seven-foot spa a popular model. A high-back design offers privacy, protection from the elements, and the best hydromassage experience Great for runners or anyone who has tired legs, a therapeutic lounge seat offers a unique massage for overall stress relief, including wrist jets and a complete set of leg jets Two cool-down seats -one of which has jets -- give you the option to enjoy your hot tub without immersing yourself completely
Features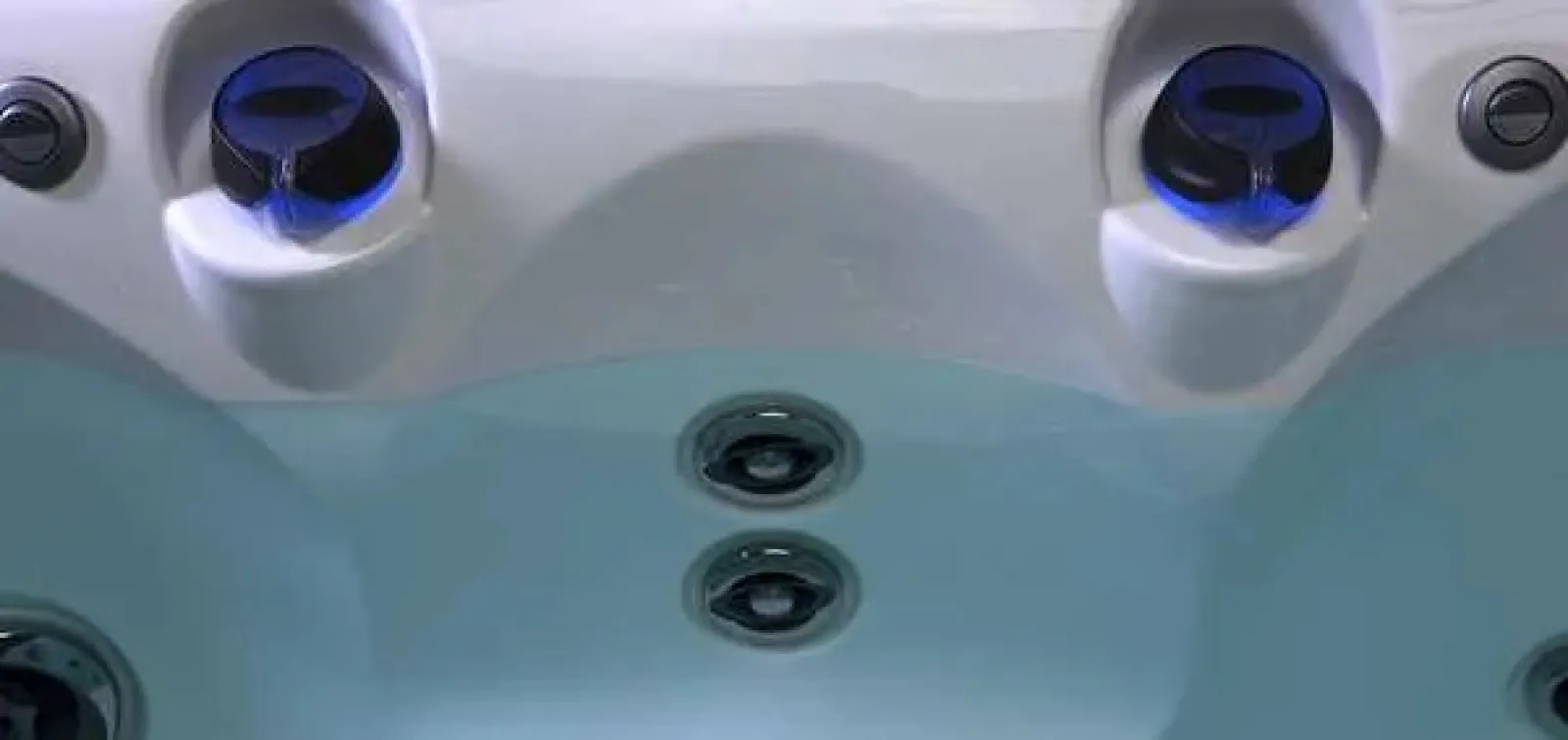 Diverter Knobs / Cup Holder

Dual-purpose diverter knobs are designed to function as cup holders for added convenience - and change color and highlight a stream of swirling water for a dramatic effect.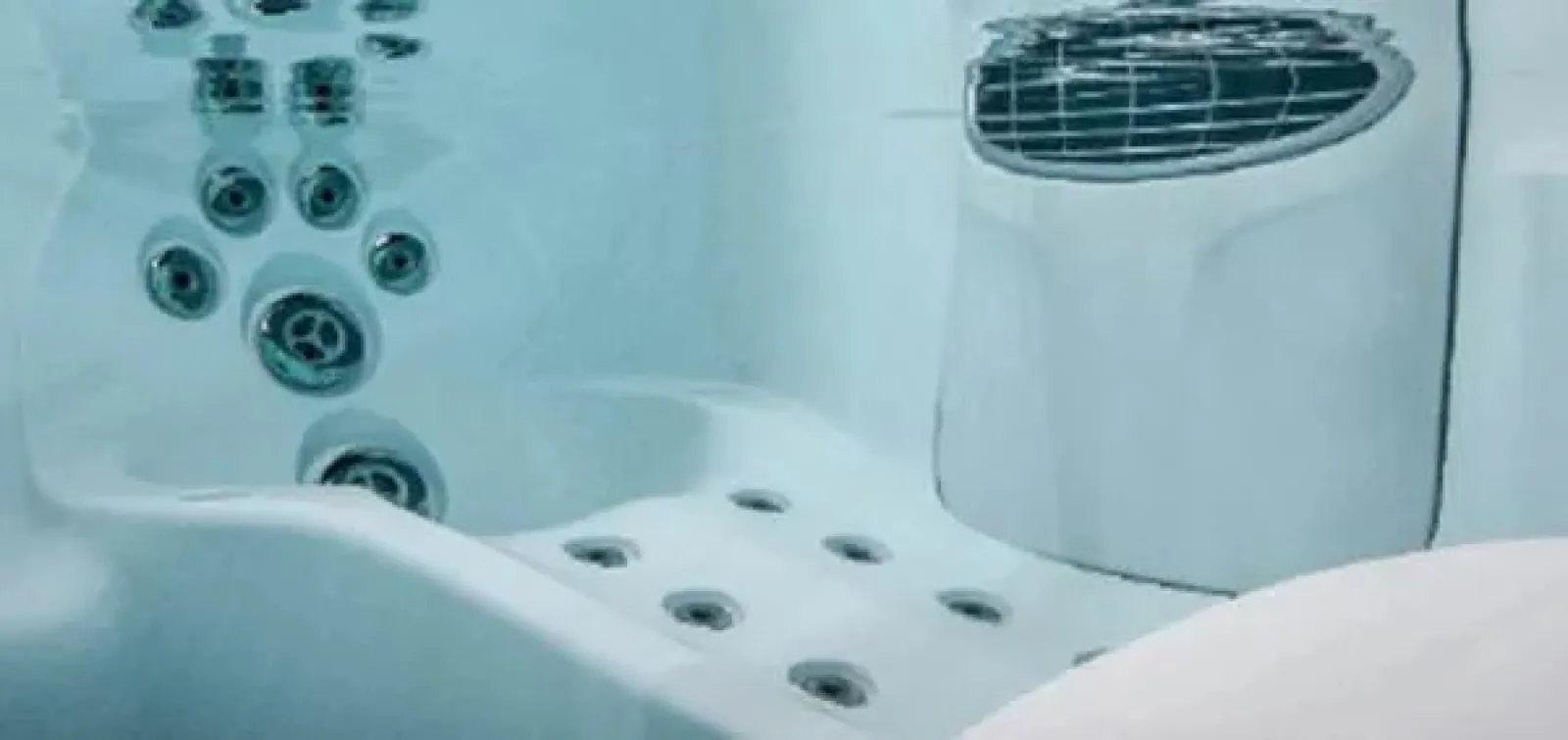 Lounge Seat
The lounge seat offers a full-body massage, with invigorating bubbles that relieve tension on your wrists and hands and full-leg coverage with hamstrings, calf and leg jets.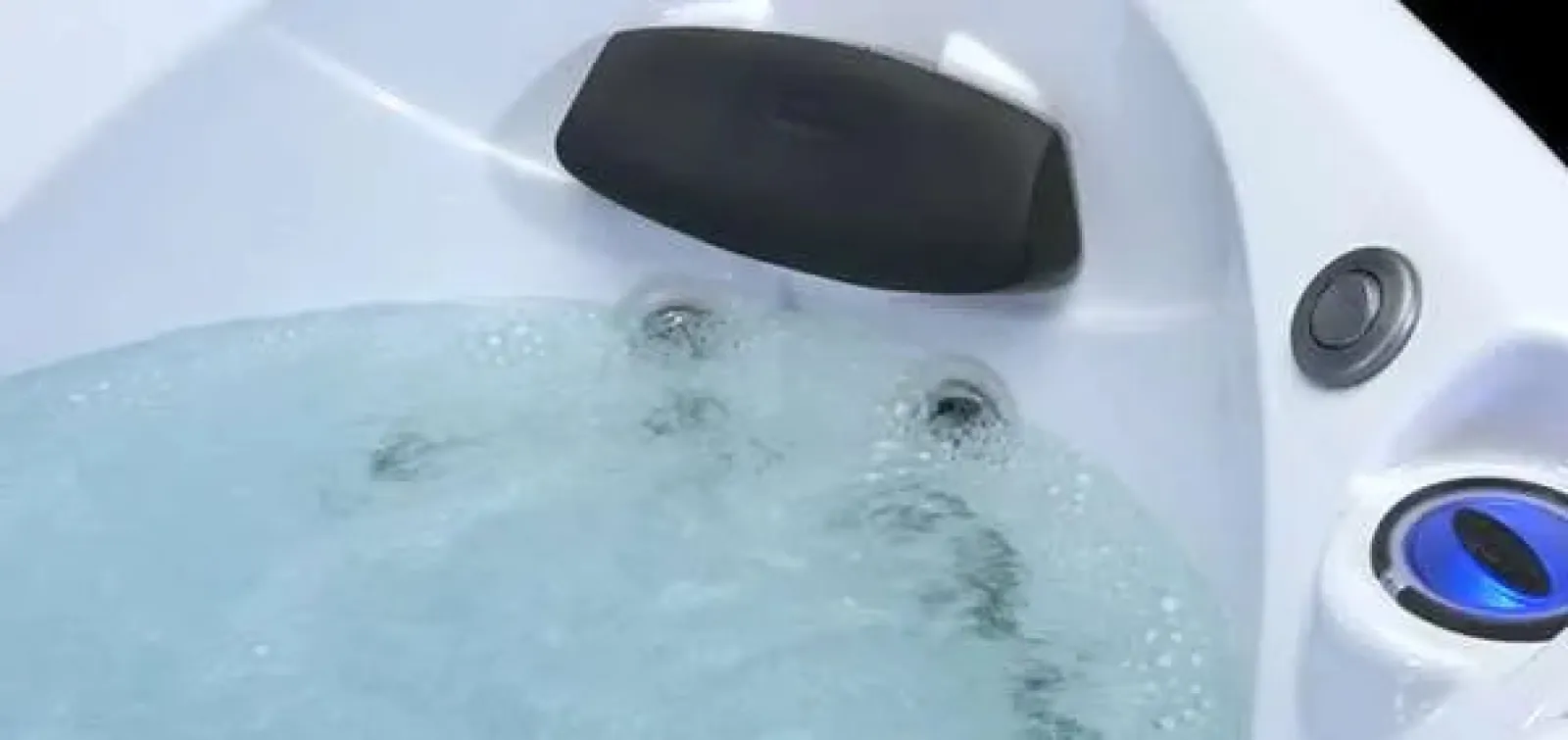 Adjustable Pillows
New, adjustable pillows add enhanced relaxation for people of varying heights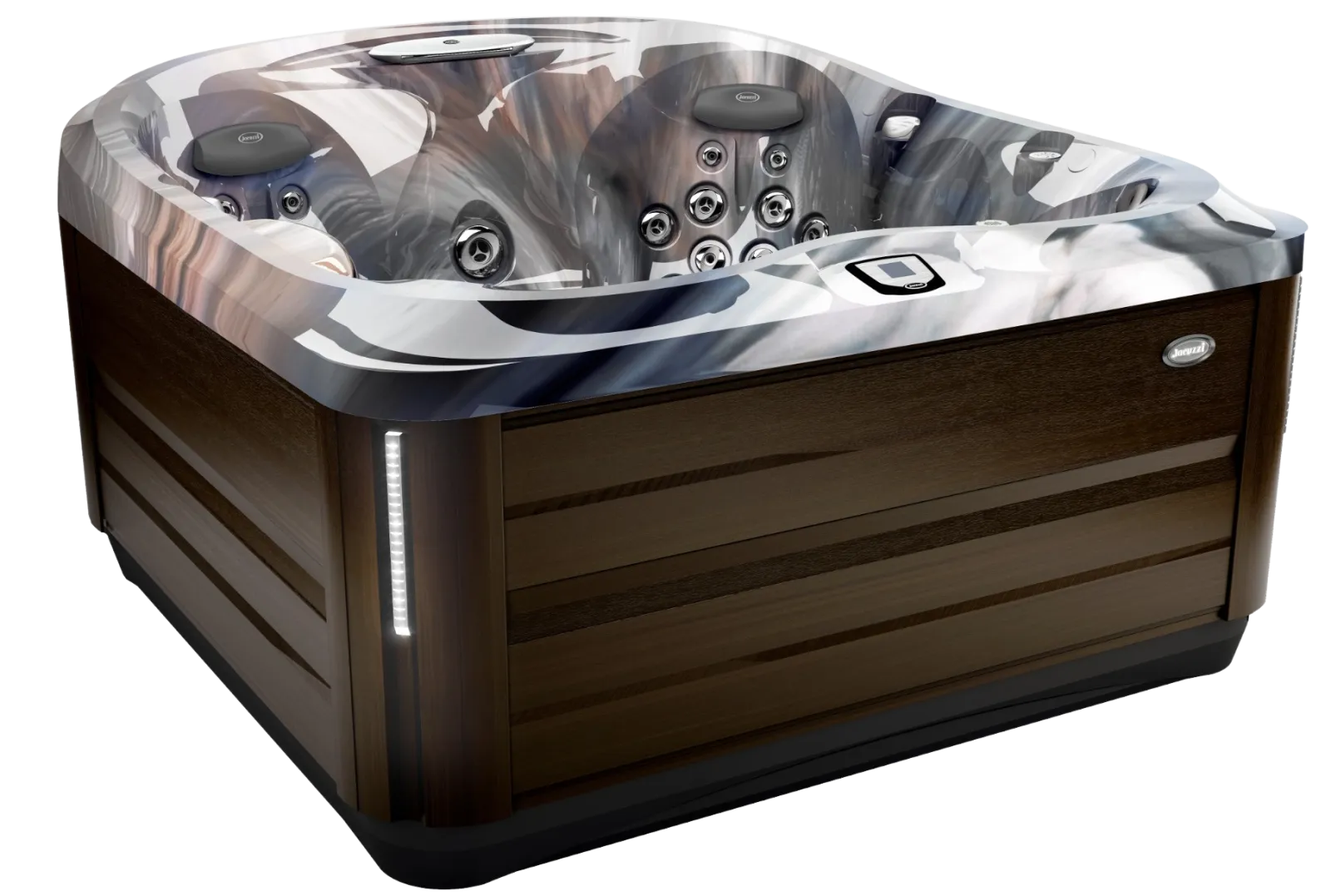 ProFinish™ Cabinetry

The striking ProFinish™ cabinetry design features optional corner lighting inspired by architecture, drawing the eye to the modern design while providing added safety. And, an illuminated status light to provide quick indication from afar.

Ready to Begin Creating Your Personal Oasis?
Hot Tub Health Benefits
Our attraction to water continues to help us think and feel our best. Whether it's to soothe aches and pains, or to calm a restless mind, the transformative effect of water is quite powerful. While it is so simple to experience, the benefits of water immersion are often discounted or simply just unknown, and when they are discovered, the surprise is huge!

J-435
Specifications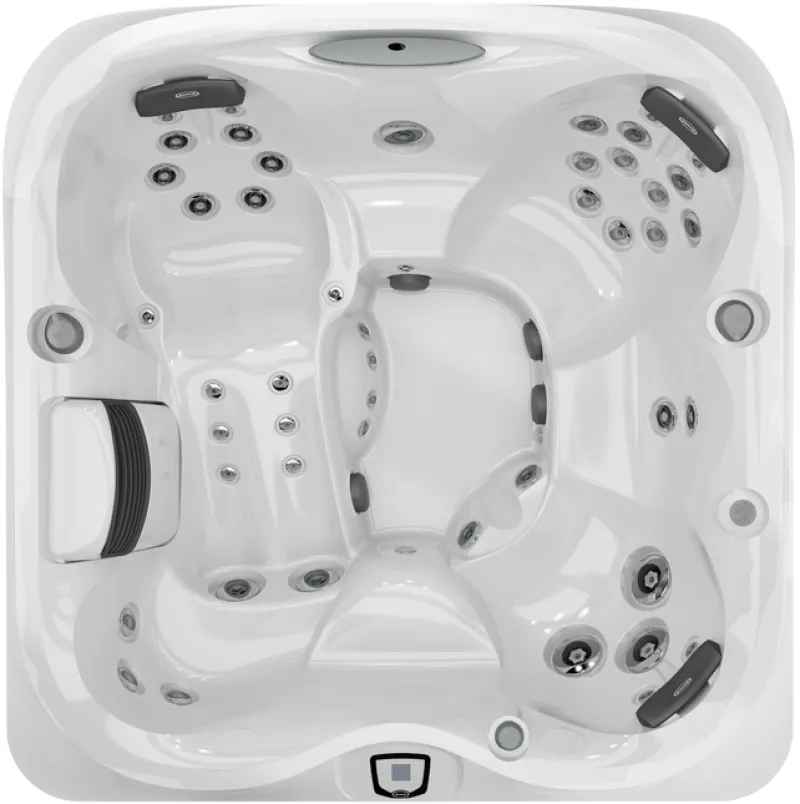 Specifications

| | |
| --- | --- |
| Seating Capacity | 5-6 |
| Dimensions | 7' x 7' x 37.5" |
| Volume | 360 gal / 1,362.75 liters |
| Dry Weight | 822 lbs/ 372 kgs |
| Jets | 47 |
| Primary Pump | North America (60 Hz): 1-Speed, 5.1 HP break, 2.5 HP continuous, 56 Frame |
| Secondary Pump | North America (60 Hz): 1-Speed, 5.1 HP break, 2.5 HP continuous, 56 Frame |
| Circulation Pump (Y/N) | Yes |
| Diverter Valves | 2 |
| Filtration System | CLEARRAYActive Oxygen™ Clean Water System |
| Filters | 3 |
| Seat Jets | Lounge |
| Water Management System | ClearRay® |
J-435 Hot Tub Accessories
Get Pricing
Your privacy is important to us. We will not share your information with anyone.
We will periodically contact you with exclusive promotional offers and product news.
You may unsubscribe at any time