Serenity
Features:
Outside Dimensions: Depth 72", Width 84", Height: 84"
Curved ergonomic upper bench and backrest
Heat treated Alder accents
Built-in lower bench foot rest
Full glass front
Options:
Bluetooth Sound System
Sunburst interior
Heater upgrades: Pikkutonttu, Saunatonttu, Digital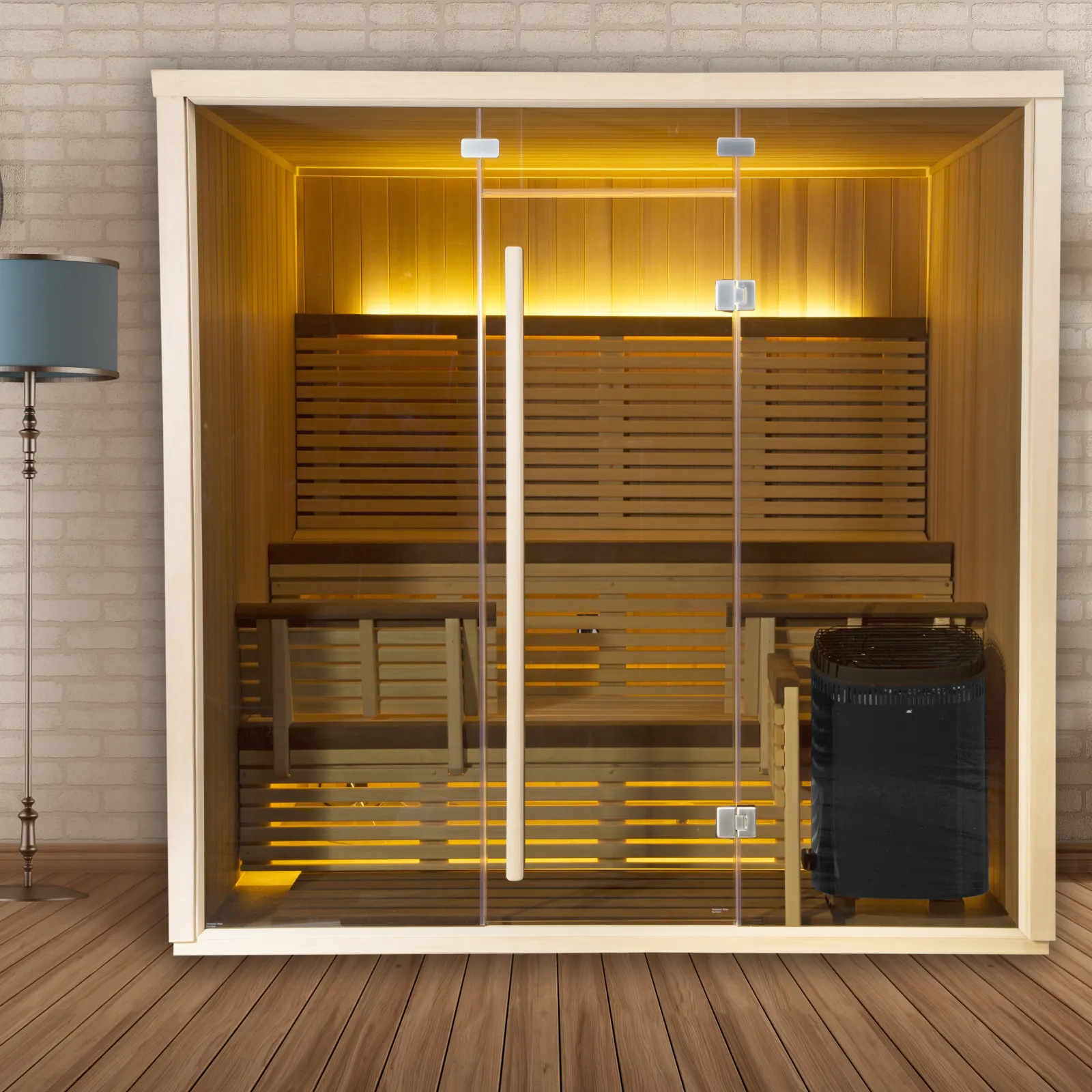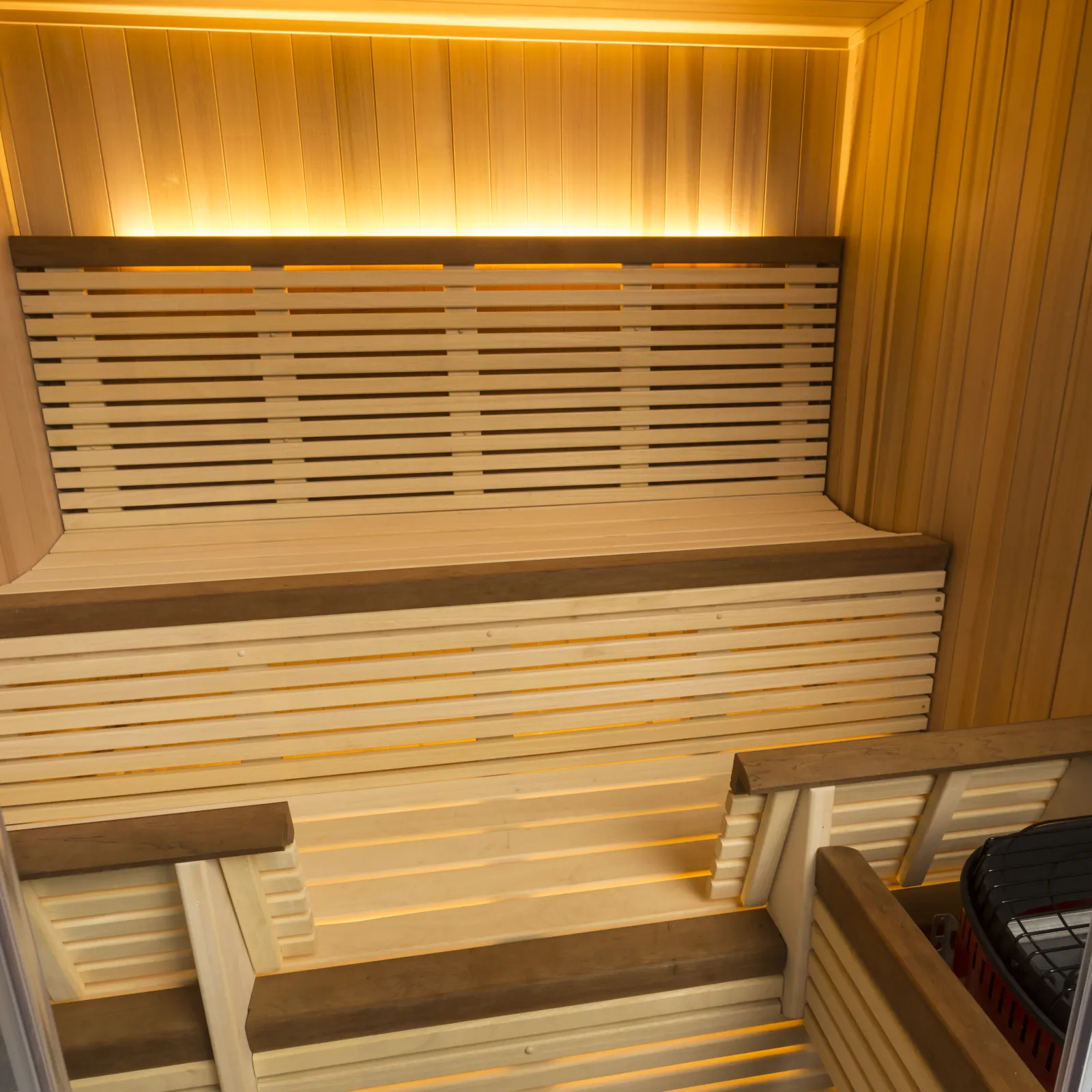 Get the latest
Finnleo® pricing!
Your privacy is important to us. We will not share your information with anyone.
We will periodically contact you with exclusive promotional offers and product news.
You may unsubscribe at any time.